Housing inventory in California is back to levels last seen in the late 1990s and for certain areas, the hunger to purchase is intense.  Regular buyers are competing with an entirely new ballgame of potential suitors for the few homes available.  Sales are not surging.  For example, year-over-year sales in Southern California are up 1 percent while the median home price is up 20.9 percent.  This is another market that is new to a generation in regards to very low inventory, artificially low interest rates, and distressed properties being slowly leaked out.  Uncharted territory again.  Many that are looking to buy have their eyes set on very targeted prime markets.  It is naïve to think that you will get a rock bottom deal in Malibu or Santa Monica.  Foreign dollars and big domestic money is chasing hot markets.  Local investors are also back to flipping these properties.  But let us assume we are a family with a $150,000 income and looking to buy in a good area of Pasadena.  What is running through our minds?
The current market
Let us assume that we are looking for a 3 bedrooms 2 baths home in Pasadena.  We like the 91107 zip code so our energy will be focused there.  The market has 61 properties that meet this criteria.  We are looking for something closer to 2,000 square feet as well.  Here is a new listing that looks nice: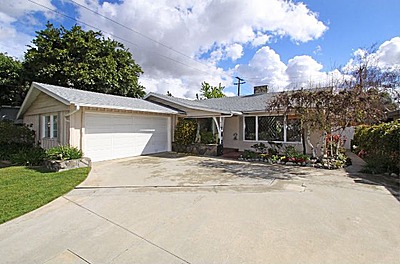 430 Northcliff Rd, Pasadena, CA 91107
Bedrooms:  3 beds
Bathrooms:  2 baths
Single Family:  1,954 sq ft
Lot:  6,576 sq ft
Year Built:  1957
Seems like a good fit for what we are looking for.  Let us look at sales history here:

Last sale appears to have been in 1997 for $340,000.  So the current seller has a lot of wiggle room here since equity is likely to be high.  Let us take another look at this home: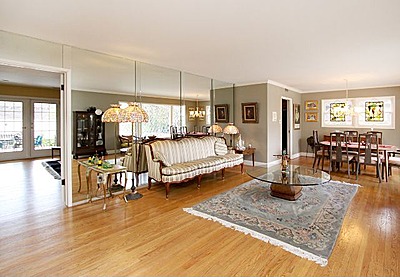 Clearly some work has been done on this place.  This is a fairly new listing.  We found other homes in the $600,000 range so it'll be interesting if any potential buyers bite on this place at this price.  But this is a good example since there are many others priced above this point as well.  The question we have to ask ourselves is whether it makes sense to purchase at this price.  We decide to look at Pasadena rentals that are comparable to this home: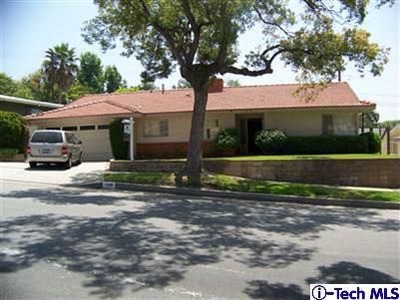 1350 Riviera Dr, Pasadena, CA 91107
Bedrooms:  3 beds
Bathrooms:  2 baths
Available:  Now, 4 days on Zillow
Single Family:  1,808 sq ft
This rental is listed at $2,900 per month.  This place is nearly the same size, in the same zip code, and not too far from the home we are looking at.  So let us run a buy versus rent analysis here: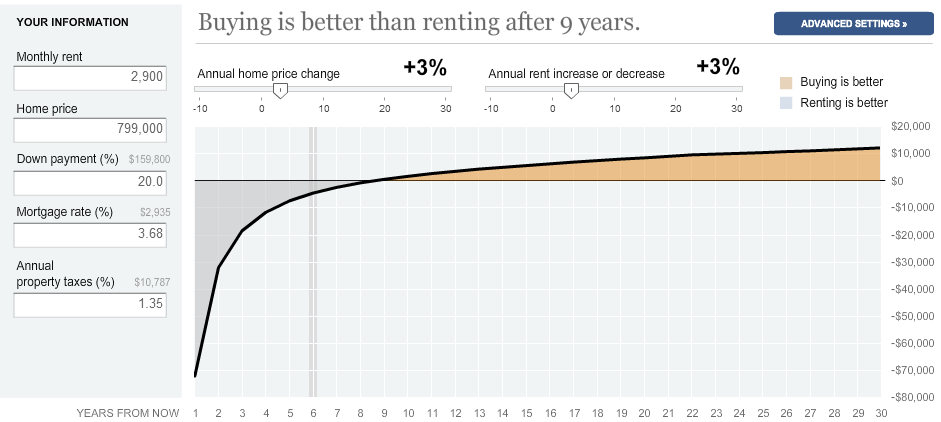 The above is using the following assumptions:
-1.  Purchase price of $799,000
-2.  Down payment of 20% ($158,000)
-3.  Mortgage rate of 3.68 percent (current APR)
As you can see, it would make sense to buy this place assuming we stay put for 9 years and annual home prices continue to go up by 3 percent and rents continue to go up by 3 percent (big assumptions given income growth).  In California, a big part of home prices staying where they are or going up is heavily contingent on whether the Fed can keep interest rates this low for many years.  If you think the Fed is all powerful rewind to the early 2000s and tap into your memory with the first housing bubble.
So you can see why some people are running the numbers and deciding to buy (or better stated, competing against hot money).  The total monthly payment on this $799,000 home with 20% down will be close to $3,400.  Now a family making $150,000 has this for their net take home: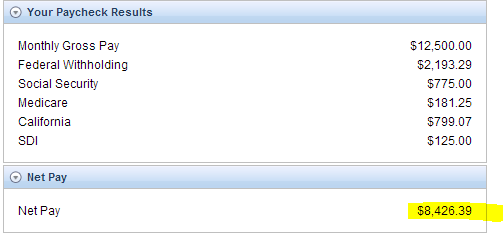 The current mortgage payment is 40 percent of take home pay.  In California, this is very common.  It is understandable why people are trying to buy in these sorts of markets where rents are very high and inventory is heavily constrained.  All of this of course hinges on very cheap interest rates.  Say rates go up to 6 percent (historically low and we were there only a few years ago) and see what it does to the buy versus rent numbers: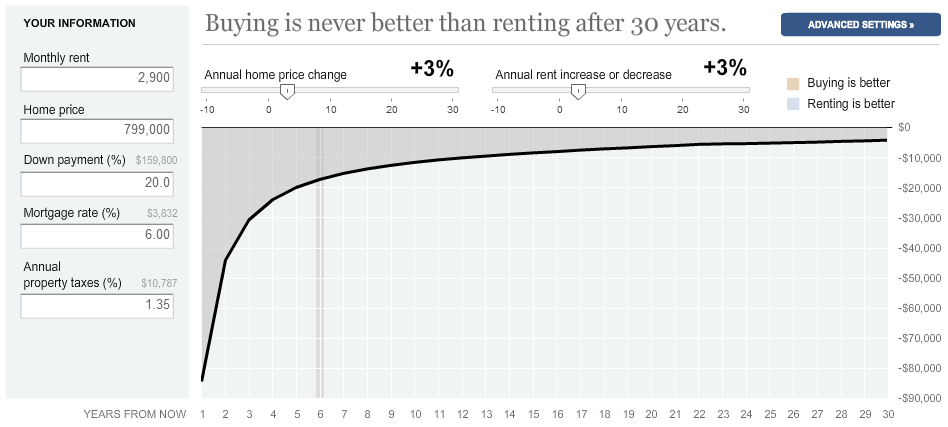 With mortgage rates at 6 percent, the decision becomes clearer.  This is why the current housing market is facing such odd behavior in that millions are underwater, many are stuck, homes are off the market on bank balance sheets, in hot markets mania conditions persist, and finally low inventory is creating bubble like behavior with bidding wars and emotional pleas to sellers for buying a place.  Keep in mind higher rates will do very little in markets in other parts of the US but will cause havoc in expensive coastal regions.
Ultimately psychology will drive a good amount of short-term behavior.  I notice that some people say "well I want to paint the walls" or "I want to have a stable location" which is understandable but at what price point?  $599,000?  $699,000?  Or $799,000 like our current example?  Do you realize that the adjusted gross income of households in the 91107 zip code of Pasadena is $86,996?  Our example uses a family making $150,000 a year.  And many people looking to buy are dual income families planning on having kids.  So there goes one piece of your income for a brief amount of time.  Even if one spouse then goes back to work you are looking at daycare costs and many in these areas then seek to put their kids into private schools that tack on large amounts of money.  In other words, life is going to get more expensive, not cheaper.
Yet one big explanation is that one-third of homes being purchased are from investors.  That is, Wall Street hedge funds, flippers, or foreign money so they don't show up in local tax records.  Many things to consider when buying a home and obviously in California, there is a major difference versus the median priced home across the nation at $180,000.  In California many local families have champagne tastes with beer budgets.  Thankfully, low interest rates allow for champagne purchases with decades of future income.

Did You Enjoy The Post? Subscribe to Dr. Housing Bubble's Blog to get updated housing commentary, analysis, and information.