What is hard to believe is that many cities in the Westside of Los Angeles still remain in what one would designate as housing bubbles.  A large part of California culture simply does not shy away from diving into massive mortgages even if incomes do not justify current purchases.  Just drive on the freeway and you would think that everyone was making a high six-figure income by the cars they are driving.  Of course when we pry into household income data this is far from the reality and we realize that many are simply living way beyond their means.  All hat and no cattle.  This week we found out that California revenues came in a stunning 10 percent below expected projections setting up more problems down the road.  The stock market is back to casino like behavior and confidence is still brittle.  Today we will examine a bubble city with Santa Monica.  Santa Monica is an odd sort of area because you have extreme wealth mixed in with extreme posing.  Yet the cracks are there if you only know where to look for them.  Today we salute Santa Monica with our Real Homes of Genius Award.
Santa Monica foreclosure situation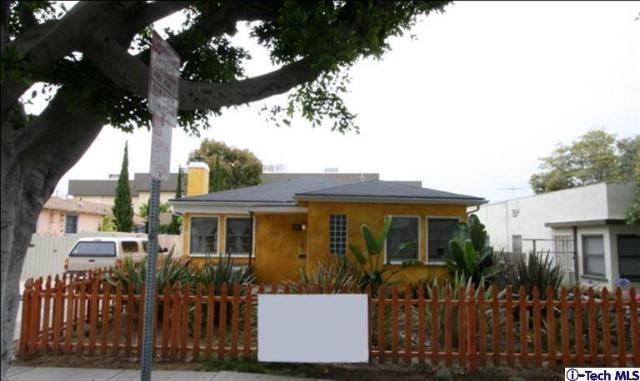 1514 MAPLE STREET, Santa Monica, CA 90405

Listed    08/09/11

Beds      2

Full Baths             2

Partial Baths       0

Property Type   SFR

Sq. Ft.   935

Lot Size 6,299 Sq. Ft.

Year Built             1941
The above home is a 2 bedrooms and 2 baths home located in the 90405 zip code of Santa Monica.  The place was originally built in 1941 and comes in at a whopping 935 square feet.  Yes, this is a home and not a starter apartment.  The advertisement on this place cuts to the point:
"Bank owned reo! 2 beds 2 full baths. Hardwood floors. Dining room. Garage is semi converted with french doors but there is a second one car garage. Extra addition at rear of garage."
French doors?  Who can argue with that?  The inside has all the nice details of HGTV inspired design: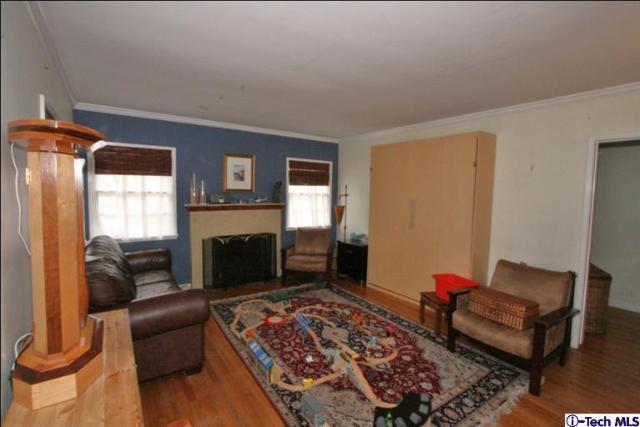 Now these cities in the Westside of Los Angeles are clearly in bubbles.  I hear the argument that people are still buying so therefore there is no bubble.  A bubble is not defined by how many suckers continue to perpetuate the game.  A bubble is defined by unreasonable prices driven by mania and not underlying economic valuations and fundamentals.  Bubbles by definition pop.  The uncertainty comes on pegging a date.  Let us look at the sales history here: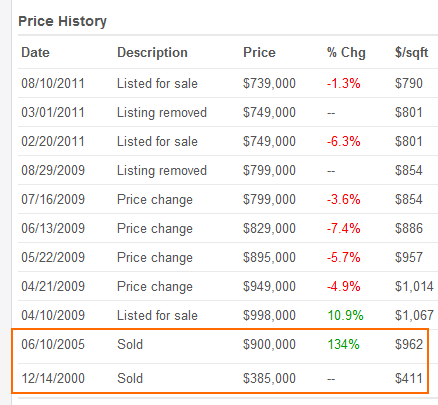 The home sold for $385,000 in 2000 and then sold for $900,000 in 2005.  Someone tried selling this place for close to $1 million back in 2009!  A 935 square foot home in the 90405 zip code for $1 million once the market had already imploded especially with the California economy was not going to happen.  Of course this didn't jive and then it became a game of chasing the market down.
The current list price is:                 $739,000
This is a 17 percent drop from the 2005 price but what is more likely is that the ultimate final value is closer to what was seen in 2000.  Again, these markets are fully engaged in bubbles.
Santa Monica has held up rather well in spite of what is going on: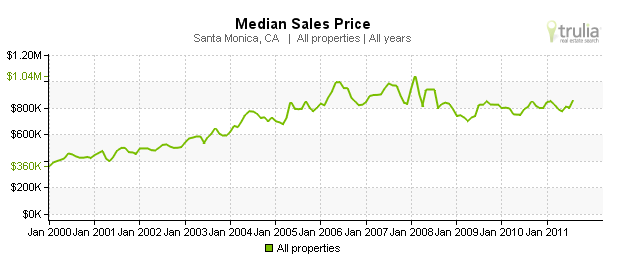 Back in 2000 the median sales price was closer to $360,000 and peaked at $1.04 million in 2008.  Today it is slightly above $800,000.  To make the point very clear, there are many locations in Southern California including Santa Monica that are still in housing bubbles.
Santa Monica has 326 homes listed on the MLS.  This is what the public can view:

Foreclosures listed:                         14

Short sales:                                         30

Non-distressed:                                               282
Yet the shadow inventory as you would expect is rather large: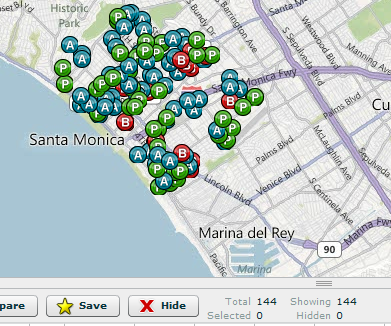 144 properties are bank owned, have a notice of default filed, or are scheduled for auction in the city.  This is half the size of the non-distressed pipeline.  When you look at this data you can't help but wonder how long it will take for this bubble to unwind?  My guess is that it will take years but buying real estate in these locations is a long run losing proposition.  The average adjusted gross household income for the 90405 zip code is $107,000.  How in the world would someone with that income afford even a 935 square foot home?
In order to purchase this home in a less desirable Santa Monica zip code a family would need over $200,000 in income per year.  Do you see a household with that income cramming into a 935 square foot home?  Very close to this place you have a very nice apartment renting for $1,500: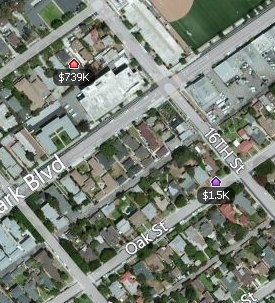 There is no doubt that Santa Monica is in a housing bubble.  Today we salute you Santa Monica with our Real Homes of Genius Award.

Did You Enjoy The Post? Subscribe to Dr. Housing Bubble's Blog to get updated housing commentary, analysis, and information.