There are limited examples of how banks are limiting the actual supply of homes on the market.  We know that this is rampant yet it is hard to track down specific examples.  Some tend to think that this leakage of inventory is only happening in lower priced areas.  We will give you a very specific snapshot of a decent neighborhood in Pasadena where this is very obvious.  It will become very obvious to anyone paying close attention how banks are manipulating the market to limit supply to push prices higher.  Yet this is only a temporary trend since many of those buying today are really rushing in thinking there will be a jump in prices and deep down many do not want to miss another housing mania in Southern California.  What is certain is behind the scenes many people are struggling to pay their mortgages even in more affluent neighborhoods where the outside façade is that household income is holding up strongly.  Recent data strongly refutes this assertion but don't let the facts get in the way.
How to go from modest home purchase to maximum home leverage
Today we examine this home in Pasadena: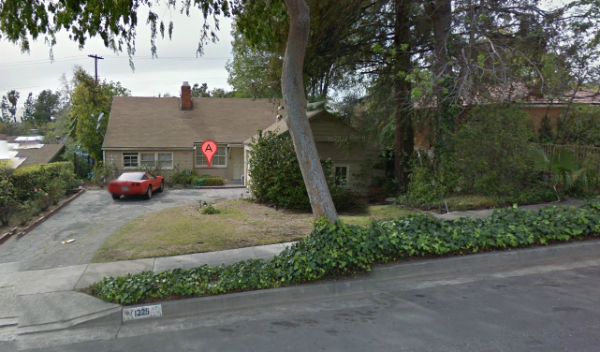 1225 Leonard Ave Pasadena, CA 91107

5 bedrooms, 2 baths, 2,249 square feet
The above home was purchased back in 1998 for $295,000:

Looking at the foreclosure note data, it appears a loan was placed on the home for $236,000.  In other words, someone purchased this home with a 20 percent down payment.  Remember those?  That was the last modest mortgage on the property.  Lenders on the note then included:
-Rapid Equity Funding

-AAMES Home Loan

-Ameriquest Mortgage

-Countrywide Home Loans
Suffice it to say that this property had some diverse lenders.  What is interesting is the owner already ran into issues back in 2006 when the first Notice of Default was filed.  Since prices were going up refinances provided cover for a few more years.  By the time this home went REO in April it had this as the loan amount:

This home isn't even listed for sale on the market even though it went REO back in April and as we are constantly reminded, the market is now hot!  What is interesting is that if you look at Pasadena foreclosures, you will find a large number of properties: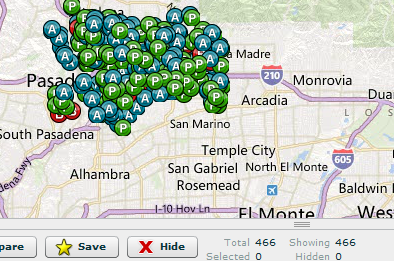 Yet many of the REOs do not show up on the MLS even in areas where there is clearly demand.  Just take a look at the area where this home is located: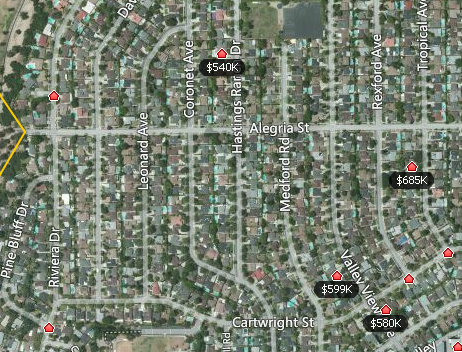 Homes where no price is listed and with a red house icon are in some stage of foreclosure.  These are homes that will be coming online.  Banks are moving on some of these properties as long as they get a certain price point:

Do you think having more variety would aid home buyers?  Who really benefits by keeping prices high here?  The bank now owns the home.  Hopefully after half a decade of bailouts people realize the main beneficiaries were the big financial institutions and not the public.  All this press about home prices rebounding makes sense in the context of the above controlling nature of the market but also manipulated low rates.  Supply is being massively controlled even in areas where demand is healthy.
Pasadena has many desirable locations but there are a large number of homes where bad mortgages will become REOs.  And many of the distressed properties are fresh with over 160 having an NOD filed recently.  The pipeline isn't a fixed figure where we go from 100 to 0 in a straight line.  For each two REOs sold, you might have one (or more) enter the pipeline.  Many buyers are unlikely to dig deep into an area analysis like the above but if the press gave greater detail to what is behind the machinery, it is likely that buyers would exercise more caution when buying.  Then again, some simply want to believe that this is the beginning of another mania and don't want to miss out.  The big difference this time is the government is on the hook for nearly 100 percent of the mortgage originations: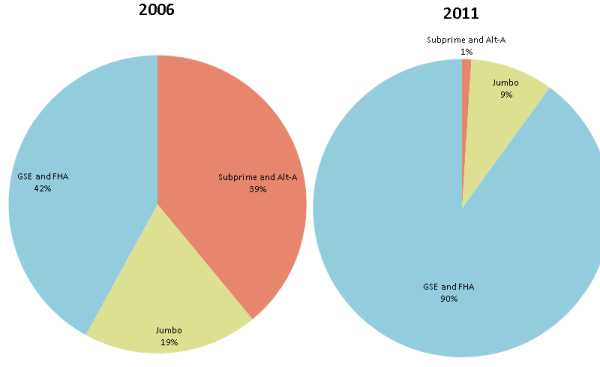 Source:   Sober Look
With FHA insured loans defaults rising to historic levels, I'm sure this will turn out well.  It now seems we are in a perpetual bailout cycle.  So yes, if we only look at the controlled figures inventory appears to be constrained and what a stunner that prices are rising in combination with low interest rates.  The big question of course will be the staying power of this trend deep into the fall and winter.
What are your thoughts on the controlled release of housing inventory into the market by banks?

Did You Enjoy The Post? Subscribe to Dr. Housing Bubble's Blog to get updated housing commentary, analysis, and information.