Flipping is only lucrative on a large scale when you have a strong uptrend in real estate. It is hard to make a sizable profit when markets are more fluid especially when appreciation rates are tied to more historical standards. But California is destined for at least our lifetimes to be a boom and bust state. Given the harder to find deals and the blocks of $700,000 crap shacks in pseudo wealth areas, many would be flippers are inching deeper into the inner city. Time to make those profits in Compton. I've noticed that flippers have pulled back for the most part but we still have those chasing profits in many areas across the Southland. I'm sure you have many Friskies eating boomers living in these old areas saying "you are willing to pay what for this place?!" Some are likely to take the golden ticket. Most will live out their days eating gruel and looking at their 30-something or 40-something kids counting the days until they kick the bucket and finally can afford a piece of California housing via inheritance. Yet housing is a live action market. You are either paying rent or buying a place. That is it. So let us look at Inglewood today and a flip that is happening right now.
The flippers in Inglewood
According to the latest IRS tax data, the average adjusted gross income for the 90304 zip code of Inglewood is $26,344. According to Census data, the median household income is $44,558. 20 percent of the population here lives below the poverty line. I'm putting this out there because this is not a high income area by any stretch.
Yet apparently, this is a good market to flip in. The bet that some flippers are making is there are plenty of lemmings out there willing to stretch their budgets to purchase this place even though it is clear incomes in this market are not high.
Let us look at our case study: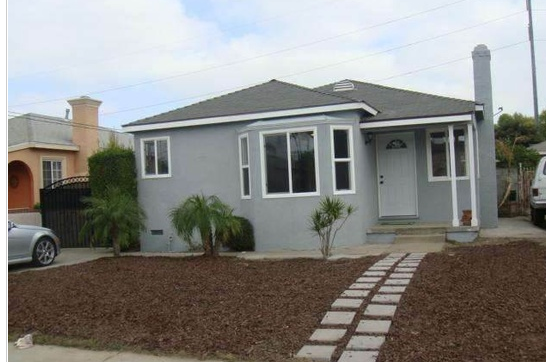 11144 Dalerose Ave, Inglewood, CA 90304
3 beds, 3 baths, 1,244 square feet
I like the drought resistant front lawn. Let us look at the ad:
"Beautiful completely remodeled ready to move in home on a cul-de-sac. This standard sale residence features a fireplace, recessed lighting, new central heating and Air Conditioning, separate laundry room, new laminate Hardwood floors, custom self close kitchen cabinets, copper plumbing. Garage conversion without permits with direct access to bathroom in the back."
This place last sold in October of 2014 for $278,000. It went back on the market in November for $415,000. Talk about a quick one month turn around. The listing history shows a sordid track record. We see a default notice issued in 2014 so I suspect an investor took this off of the hands of a family that over reached here: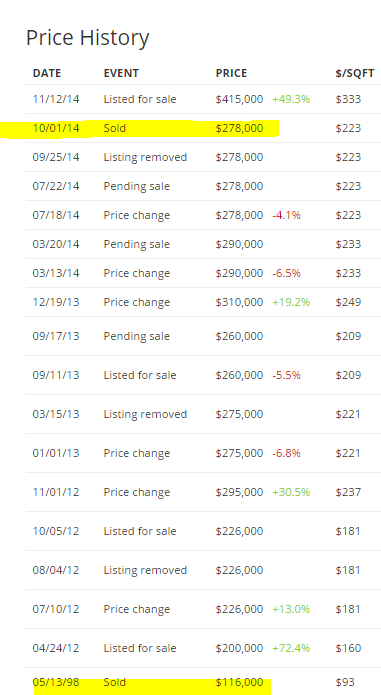 What we also know is that a loan was issued on this place in 2007. What we suspect is that someone HELOC'd their way out of their own home. But thanks to a rising market, all past sins were covered up and the recent investor took the place off their hands. But keep in mind they paid $278,000 just in October. Now they are asking for $415,000 for whatever magic they did in one month. HGTV all over this place: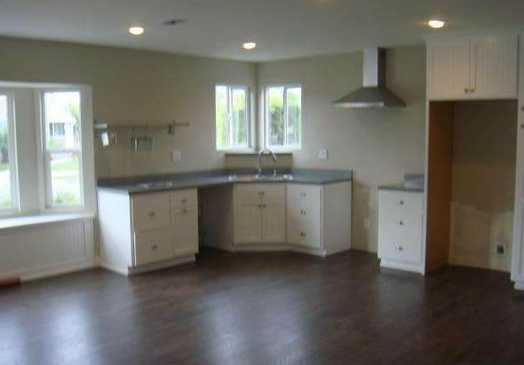 Let us take a look at the street: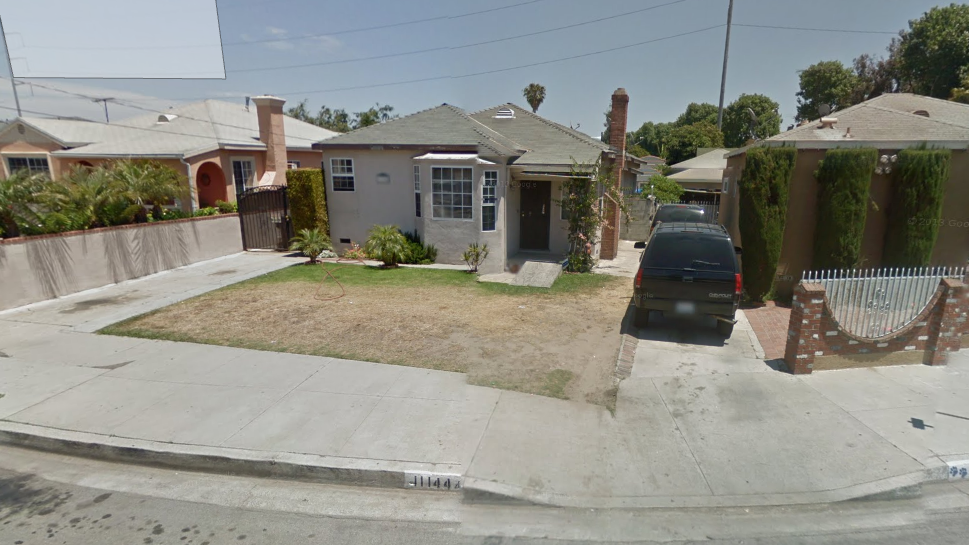 Here is you cul-de-sac: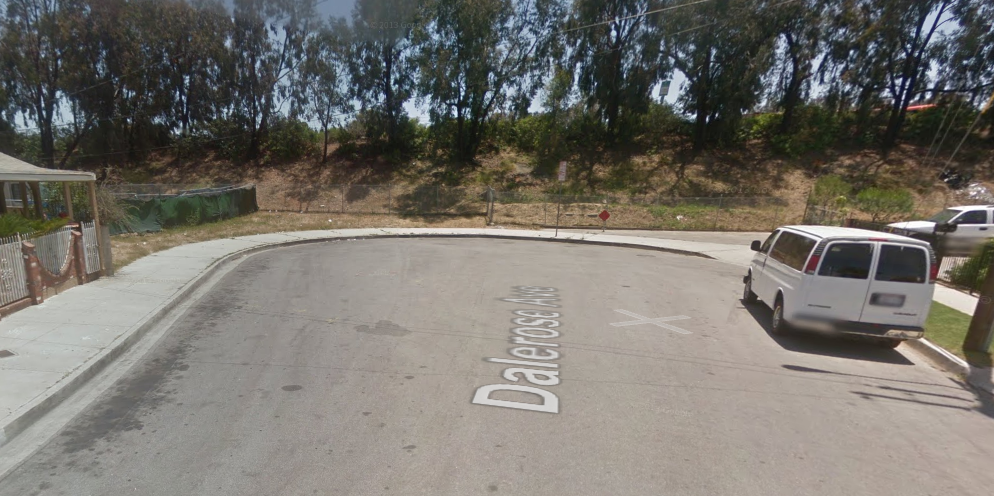 I love how people try to pitch this and try to get people to over extend. This city has a lower median income than the rest of the United States yet you want $415,000 for a fairly standard property (10 times the local area median income). This initial family that bought for $116,000 in 1998 and HELOC'd the place couldn't make it in this area. They had to sell and get out as witnessed by the starting of the foreclosure process. They were missing payments. These marginal markets are where big investors are pulling back given rents don't justify these prices. So you are left flipping to families that actually will live here. So of course you have to look at what people can afford. That is where mortgage magic can happen.
I was listening to AM radio this weekend and of course, the "mortgage" advice shows are now back. This one women was talking about buying a home in L.A. but had a property out in Lancaster. She clearly did not have a good income. How do we know? She told the host "I don't make enough." Of course, instead of saying "you can't afford" the host told her to either sell the current place in Lancaster and pre-qualify without carrying two mortgages. She mentioned her son was living in the place but he too did not make a good income. Of course it was all about squeezing in. The advice was to try to pre-qualify with the son or the mother's own credit. Another caller had a recent foreclosure but hey, it was getting near to the anniversary of it falling off the credit report so time to buy again! It is never a bad time or good time to buy on these shows. And of course, the host was saying that he knew from "inside sources" that rates would be going up in the spring so buy now. I'm sure in the spring it will be something along the lines that rates will rise in fall/winter/future or whatever else is the selling sauce of the day. I rarely listen to these shows but it brought back memories of 2005 and 2006. I suppose this is like asking a barber if you need a haircut.
Even if this place sells, the financial burden on those moving in will likely be razor thin. The next recession hits and once again, another foreclosure. But the flippers are out, the mortgage companies are out, and you are in. See how this works? Also, the schools in this area are incredibly bad. Then again, you have hardwood floors and recessed lightings so who cares if your kids are falling behind academically. It isn't like the world is competitive right?

Did You Enjoy The Post? Subscribe to Dr. Housing Bubble's Blog to get updated housing commentary, analysis, and information.