Fool me once, shame on me.  Fool me twice, and I must be buying real estate in Southern California.  It is amazing what a little tax credit and hype can do for a housing market.  Yet the juice that seemed to get people buying again is now losing momentum.  In the last year we've been covering the mid-tier market with areas like Culver City and Pasadena because this is where the next price correction will occur.  However, during this time we have also seen a flood of buyers and investors buying in depressed market areas.  In Southern California, this has been seen in areas like the Inland Empire where prices have been crushed with extraordinary amounts of foreclosures.  Today I want to focus on Los Angeles County and take a look at the top selling zip codes.  Get ready for a back to the future experience.
Antelope Valley Style
I wanted to sort out all the zip codes in Los Angeles County (over 270) and sort them by top selling locations.  The list shouldn't surprise you for the latest month of data: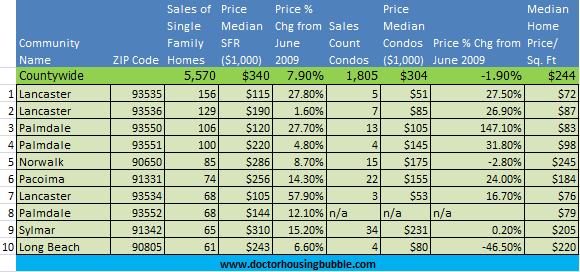 All these areas are priced under $300,000 except for one with many priced in the $100,000 range.  The amount of sales is near the amount of peak sales months found back in 2006 as you will see, but the big change is price.  Look at the yearly changes in prices.  Do you think a 57 percent price increase looks healthy?  Or what about a 27 percent increase?  Keep in mind we are looking at a good number of sales so this does provide a solid sample set.  What has happened in this time?  Has the economy recovered in these areas?  Not exactly but you have many investors pouring into these markets.  It is fascinating that this area is seeing a large number of sales but for different reasons from 2006.
Let us look at the top selling zip codes in 2006: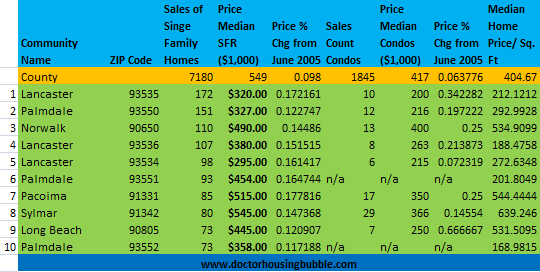 The first obvious thing that should jump out to you is the same zip codes appear again and we are looking at data from four years ago.  The next big trend you should see is the actual price tag back then.  Today you see each area selling off of its peak by $200,000 to $300,000 (this is a big chunk given some areas are now selling for slightly above $100,000).  What was the push for buying out here in 2006?
The large amount of homes purchased in these areas had to do with many people being pushed out of Los Angeles.  Even though Palmdale and Lancaster are officially part of Los Angeles County they are pushed way out to the north: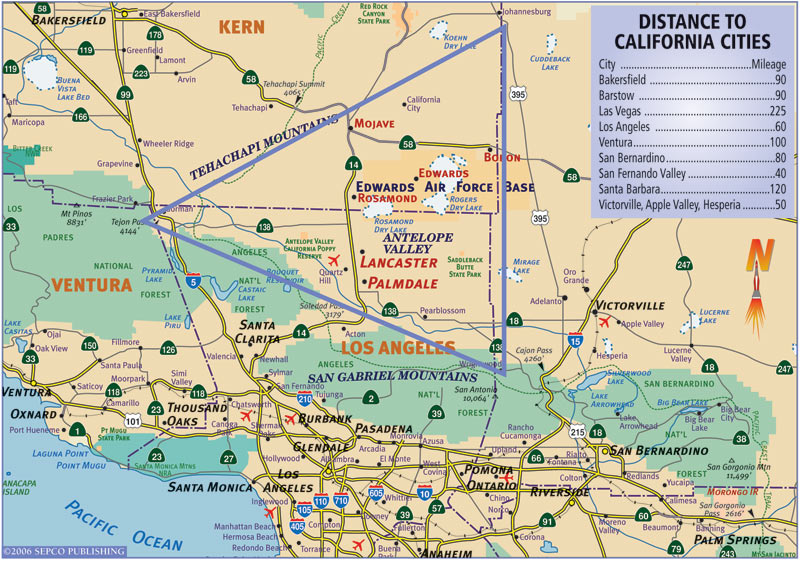 For well over a decade people unable to buy in ever more expensive cities of Los Angeles started moving further out to purchase homes.  The allure was strong and the price was right for many years.  What caused the boom in the 2000s was largely the access to subprime financing.  These areas were littered with poor underwriting (aka no underwriting) and were the first to come crashing down when the first signs of weakness appeared.  The above charts show the incredible price collapse that was witnessed here.  What imploded the area was of course bubble like housing prices but what completely punctured the bubble in the Antelope Valley was when gasoline prices spiked.  Employment in Palmdale and Lancaster took an even bigger hit and many people do a grueling commute into the Los Angeles area.  With the spike in fuel, it pushed the housing market over the edge: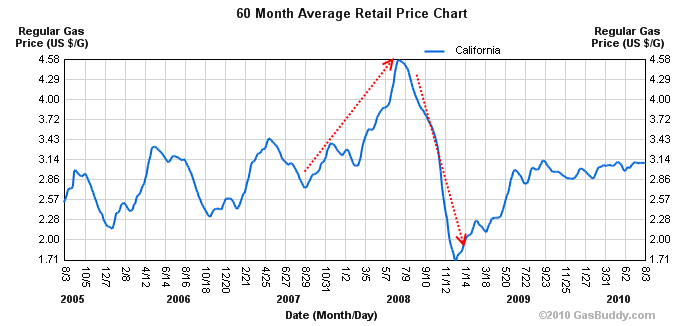 The crash came immediate and the housing market came tipping over like a neatly lined up row of dominoes.  Yet the market in Lancaster and Palmdale is still weak when it comes to employment.  Similar trends exist in the Inland Empire.  Yet home buying in terms of sales is approaching peak month volume.  Do investors and first time buyers see something that is different from the actual employment and overall demographic trends?  From speaking to people, it appears that many have waited for so long, that like a starving dog that gets a first meal in days, many are devouring anything with a low price tag.  That seems to be the guiding force in these markets: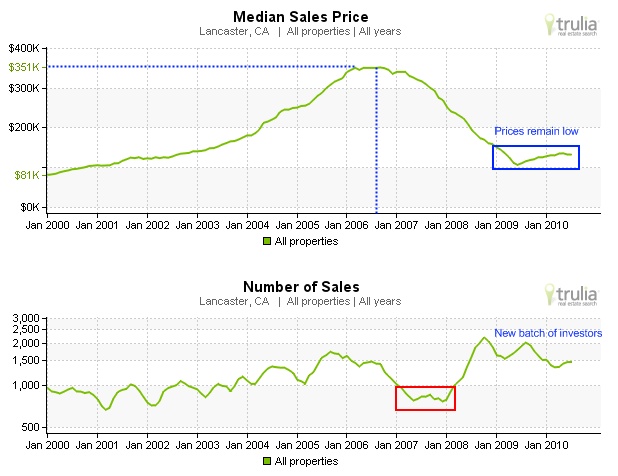 Let us list the different trends:
2000 – 2006
-Bubble in L.A. cities pushed lower income families further out
-The desire to own plus subprime lending made it possible
-Fuel costs were still relatively cheap
2007 – 2009
-Market crashes because bubble bursts
-A flood of homes go into default with subprime collapse
-Prices enter a free fall
2009 – Present
-Investors smell good deals and jump in
-First time buyer incentives and price make buying an option for many
But are the deals good?  As an investor you want to look for markets that are stable and provide adequate cash flow with a minimum amount of headaches.  The amount of exotic financing combined with the economic collapse has pushed a flood of homes onto the market in this area.  Let us take a look at a dramatic example (although extremely common for this area):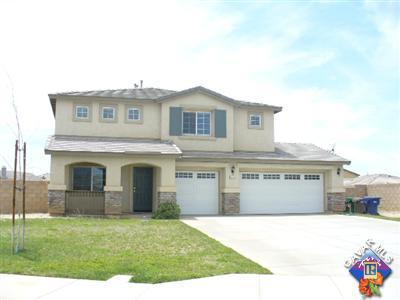 43405 STANCLIFF AVE, Lancaster, CA 93535
Beds:                     3
Baths:                   3
Built:                      2005
Square feet:       2,662
Listing Price:       $172,900
Previous sale price:         $405,000   (August 2005)
Now is this a good price?  Clearly the 2005 price wasn't because it is now selling for $232,100 less.  In fact, the five year price decline is enough to purchase this home outright.  So is it cheap?  Given recent sales trends it would appear that some do believe this.  Yet I think some are misguided because the current price jump from last year signifies a creeping mentality of flipping again.  Call it the HGTV syndrome.  To buy and hold, you need to have a suitable employment base.  From talking with some investors buying out here you know many are getting into something they have little idea about.  They see consistent monthly rent checks yet it is anything put.
These areas are hard for property managers especially with the transitioning economy.  I'll let a few people say it in their own words:
"(BestPlaces – 2/2/2009) I've lived here for two decades, which is about 19-1/2 years too long. When the ink is dry on our retirement papers we are out of here. Why? Over run with gangs and section 8 housing. Arrogant Mayor and City Council passing laws as if this was their own personal kingdom. New business construction as the strip malls sit empty. I doubt they will ever finish tearing up the main roads over and over and over again. Don't even think about owning a Rottweiler or "pit bull" in this town. If the crime continues, and it most like will, don't plan to own any dog that the city council doesn't like (pretty much anything over 40 pounds is on their radar).
The constant wind, at least that will save you the cost of a patio because you will almost never be able to use it – ditto on your BBQ. Big box stores selling only the cheapest nastiest goods. Even the department stores feel like seconds. Everything is the color of dirt. No architectural standards committee which assures a horrible mish mash of fake Grecian temple strip malls next to modern office buildings, across the street from fake south western adobe. No airport and it's 2+ hours to the next closest one. Nightmarish traffic on the freeway and off. Some of the worst schools in Southern California."
Now this is merely one perspective.  Each area has good and bad so take it for what it is worth.  But many are making the mistake by looking at a nice picture and a cheap price and assuming that it being "close" to L.A. is somehow reason enough to make it a solid investment.  Many are buying without even going to the area (giant mistake).  If that is enough to buy, then buy this place in Detroit: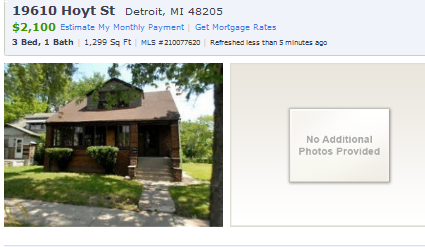 Is that the monthly rent?  Nope.  That is the final sales price.  You can find literally hundreds of places like this.  Sometimes places are cheap for a reason.
Many are now realizing that a home is really only as good as what surrounds it.  This includes schools, neighbors, climate, and access to work.  The idea that a giant McMansion is simply good enough is a flawed idea that is now going away.  Just take a look at Nevada and Arizona and you can see the same dynamic take place as what is happening in the Antelope Valley.  But we have the halo effect hitting here because of its "proximity" to Los Angeles.  450,000+ people live out in the Antelope Valley.  Investors buying up for easy cash flow properties may be in for a surprise if people start moving out.  Flippers better hope we have more tax credits and easy access to loans for the foreseeable future to keep sales brisk (or more would be investors to unload to).  Do we need to talk about Detroit to show what happens when people leave for better economic opportunities?
To give you an even better sense of the problems still in the market, let us look at some data:
Lancaster
MLS Listings:                      1,229
MLS REOs:                           54
Non-public distressed data
NODs:                   749
Scheduled for auction:                  1,056
REOs:                    519
Does that even look remotely healthy or normal?
Fool me once, shame on me.  Fool me twice, well we've been down this road before haven't we?

Did You Enjoy The Post? Subscribe to Dr. Housing Bubble's Blog to get updated housing commentary, analysis, and information.