I think it is time that we revisit the West Side of Los Angeles.  This area receives probably the most coverage in real estate circles even though 529,000 of the 10 million people in Los Angeles County live there.  Glamour attracts attention.  But within the Westside, there are many overpriced homes and areas.  It is hard to convince people that their 700 square foot box isn't worth $700,000 but that is due to years of HGTV and other housing love programming that has slanted perspectives on the actual value of real estate.  You can't blame the sellers, because who wouldn't want to squeeze every penny out of their sale?  You can blame the banks and government backed loans since we are all now shouldering the horrible bets made from years ago.  If the banks were lending their own money, then who could begrudge them?  Yet banks are the middlemen in lending out FHA insured loans, Fannie Mae, and Freddie Mac paper that we now carry through a taxpayer bailout.    
Let us bring our attention to the Westside of Los Angeles.  Today we salute Palms, Santa Monica, and Culver City with our Real City of Genius Award: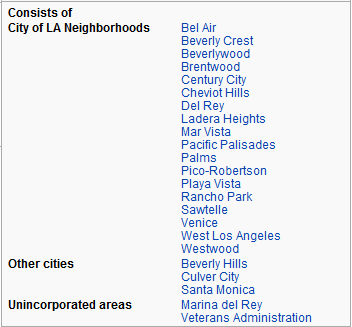 Source:  Wikipedia

Even within this niche area, there is a wide variance of properties.  The halo effect permeates to other cities from the big movers.  Maybe breathing in the Beverly Hills air gets to other surrounding cities at least when it comes to valuing real estate.  These mid-tier markets within a prime area are the next, I believe, place that will face price adjustments.  Even with all evidence pointing to this with massive amounts of shadow inventory building because people can't afford to pay their mortgage, there is still a lot of doubt as to the extent of the price correction.  There is definitely a trend of more short sales making it to market.  Everyone by now has an understanding of a short sale (the lender agrees to sell a home for less than the mortgage balance) and the impact it has on the market.  Yet short sales are now part of the SoCal real estate market especially in prime locations.
I was meeting with a colleague, good guy but definitely a perma-bull on housing so you can imagine the conversation, but he is actually looking to jump back into Westside real estate.  His impression is that since prices haven't fallen drastically in this disastrous climate, then nothing will jolt values later on.  However, the collapse of prices at the higher end is merely in the first stages.  The process is sequential and fluid; just because it hasn't corrected doesn't mean it won't.
Let us look at our first short sale example.
Short Sale #1 – Palms, Mar Vista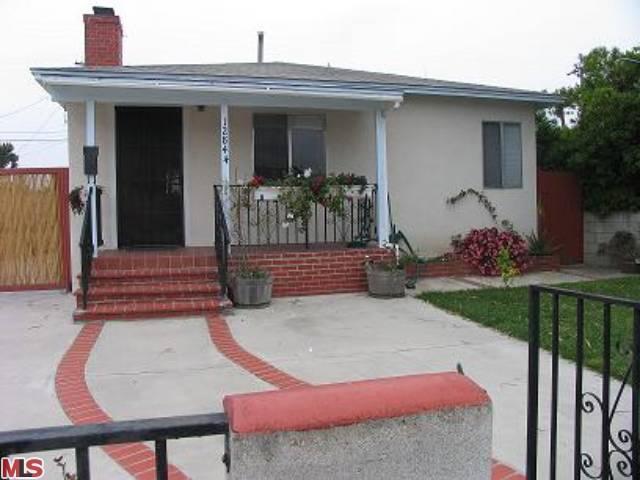 12844 GREENE AVE, Palms – Mar Vista, CA 90066
Listing Details
Listing price:                      $495,000
Last sold (6/1/2007):       $655,000
Current difference:        -$160,000
Beds:                                     2
Baths:                                   1
Square feet:                       972
Built:                                      1952
On market for:                  90 days
The above property is located in the Palms, Mar Vista area of Los Angeles.  A nice area and certainly a good place for a starter home for a young professional family.  But prices are very much disconnected from fundamentals.  Look at the above home.  It is listed at 972 square feet and supposedly has a sale pending.  However, we are still talking about close to $500,000 for 972 square feet.  Now this is a big discount from the $655,000 peak sales price back in 2007.  So we are definitely seeing more movement with banks being more aggressive on certain homes in terms of taking lower offers.  But again, these are typically the lower priced homes in each area.  There are many higher priced homes with missed payments that are simply sitting in the shadow inventory.
Short Sale #2 – Santa Monica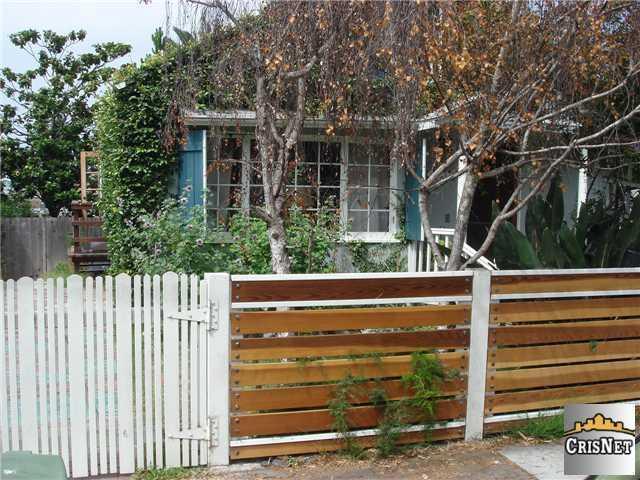 2712 6TH ST, Santa Monica, CA 90405
Listing Details
Listing price:                      $850,000
Last sold (12/6/2006):    $1,155,000
Current difference:        -$305,000
Beds:                                     3
Baths:                                   2
Square feet:                       1,064
Built:                                      1914
On market for:                  27 days
It's easy to be a millionaire when you don't count your liabilities.  Just because you "own" a million dollar home doesn't make you a millionaire.  The above Santa Monica home is listed for sale at $850,000.  It is 1,064 feet with 3 bedrooms and 2 baths.  At one point, it did sell for $1,155,000 in 2006.  Can prices fall in prime locations?  Absolutely.  And to most, a $300,000 haircut in 4 years is a significant deal.  Still think the Westside is immune to the correction?
Short Sale #3– Culver City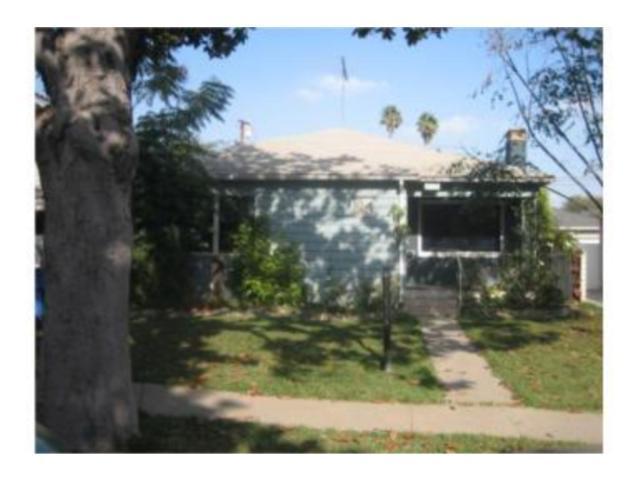 4178 CENTER STREET, Culver City, CA 90232
Listing Details
Listing price:                      $600,000
Last sold (12/2/2005):    $850,000
Current difference:        -$250,000
Beds:                                     3
Baths:                                   2
Square feet:                       1,918
Built:                                      1950
I've covered Culver City many times before and the above is a typical short sale in the area.  This home was bought back in 2005, half a decade ago, for $850,000 and is now listed for sale at $600,000.  It is listed at 1,918 square feet with 3 bedrooms and 2 baths.  We still have people willing to pay at these levels but only with the right lending.  For this home, let us run the numbers assuming a 10% down payment:
Sale price:                           $600,000
Down payment:               $60,000
Mortgage PITI:                  $3,606
Is this a good deal?  At the lower end you will need a household income of $175,000 to $200,000 a year to purchase this place.  The Westside is already showing major cracks in housing values.  $100k to $300k discounts are large for most people, even those in the Westside.
On a side note, I've added a new forum where people can discuss the specifics of certain areas so make sure to check it out.
Today we salute the Westside of Los Angeles with our Real City of Genius Award.

Did You Enjoy The Post? Subscribe to Dr. Housing Bubble's Blog to get updated housing commentary, analysis, and information.