People are desperately trying to find great deals on crap shacks.  In California, most buyers have no clue about foundations, termites, or even basic roofing yet buy homes that are nearing 100 years in age.  Issues will arise that will cost a good amount of money.  It is simply part of owning a home.  But the desire to "own" overpowers any common sense.  In retirement it is easy to find shelter.  What isn't easy to find once you reach into old age is additional streams of income.  For this reason, you have many people locked into their homes in California with little in retirement savings.  These are your Wal-Mart shoppers living in homes worth close to $1 million but basically unable to leverage their lotto ticket.  Plus, many have their adult kids moving back home with them thanks to rental Armageddon.  Pasadena has some old homes.  I mean old.  Today we'll take a look at a couple of properties that can be your next home!
The old home market
Our first home was built in 1923, six years prior to the Great Crash of 1929.  This home is quickly nearing a 100 year anniversary.  The property seems to be a court sale.  When you look at this place and many like them, you realize that Pasadena has some massively old and outdated properties.  Even with that said, people still will buy because the goal is to own a crap shack at all costs.  Of course sales are wickedly low because you still have to have an income stream to service any mortgage attached to the property for 30 years.
Take a look at this property: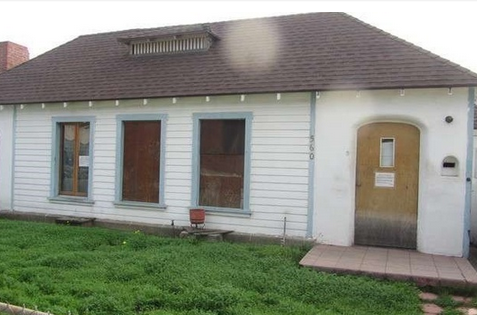 560 Macdonald St, Pasadena, CA 91103
2 beds 1 bath 1,170 sqft
This place will need a ton of work.  Let us look at the ad:
"The Court Date is 4-28-2015. The accepted offer is $365,000 and the first overbid will be $383,750. Great potential home on a large lot.California Bungalow on quiet street. As is sale with no contingencies. 10% deposit payable to the estate to accompany the offer. Cashier check to be given to the attorney for deposit into estate account. Subject to court approval. 2.5% commission of court approved purchase price paid to listing agent and 2.5% paid to succesful selling agent only."
So you'll need at least $45,000 in cash since the current list price is $450,000: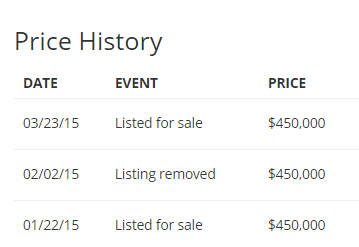 But maybe the inside is super nice?  Let us look: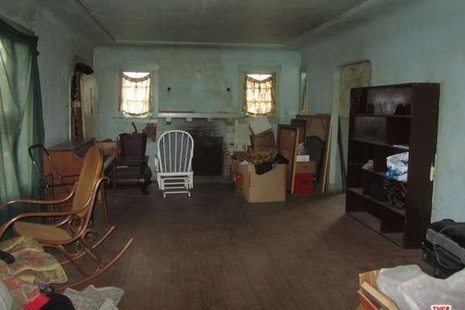 Unless you like zombie apocalypse décor, you might need to spend some sweet cash to make this place livable. It looks like the last time they updated the inside of this place was back in the Great Depression.  And they are still asking for nearly half-a-million dollars.
Let us look at a more traditional home for sale now: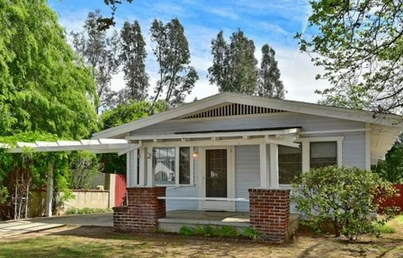 844 N Catalina Ave, Pasadena, CA 91104
2 beds, 1 bath, 768 square feet
The tiny home market is booming in Pasadena!  I love how this ad actually turns the age of the home into a big plus and gives us a blow by blow history on the property:
"Offered to the market for the first time in 90 years, this cozy residence occupies a special place in Pasadena history. Originally commissioned by the Drawbaugh family, who moved to Pasadena in the late 1800's, the home was completed in 1921, then purchased by the Wallace family in 1925. Representative of the crop of sturdy and practical bungalows that figured significantly into the growth of Pasadena in the early 1900's, it was determined by the City of Pasadena to be a contributor to the Bungalow Heaven Landmark District. In addition to two bedrooms and one bath, there is a sweeping screen veranda at the rear of the home, from which the view of the wonderful rear yard can be enjoyed. A welcoming front porch, wisteria covered arbor, original built-ins, exposed wood floors and a usable basement are just a few of the many features of this inviting home. Truly a unique opportunity, this home will handsomely reward the love and care given it by its next owner."
Yes, for the first time in 90 years this home is on the market! I know you missed your chance to buy this place at the 80 year mark.  The 2014 tax assessment came in at $35,696.  The current asking price is $465,000.  So the new buyers have the luxury of paying 13 times more in property taxes for the exact same benefits!  Now you know why counties and states love property bubbles!  But I love the story on this place.  I mean who are we kidding here?  This is a freaking old house that had many people living in it.  Many are likely gone.  But "Bungalow heaven?"  I mean we might be pouring it on heavy here.  The same can be said for rundown mansions in Detroit selling for $1,000.  You can picture it: "In 1800, John Smith III moved into this place with his 10 kids.  After the Civil War, it was then handed over to John Smith IV who held onto the place for 50 years…"  You can buy awesome stories on Amazon for your Kindle or iPad for $4.99 and I assure you they will be more interesting than the story of a beat down crap shack.
Plus you get some "awesome" schools in the area that will likely skim over the history of this place: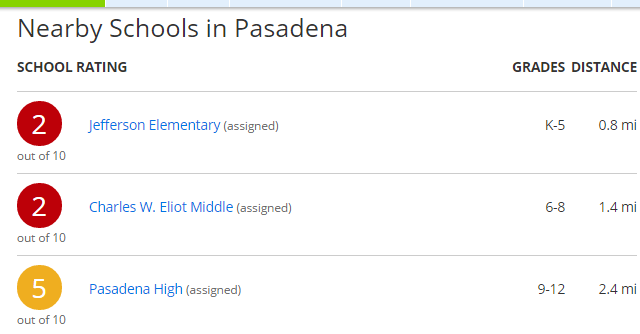 $465,000 for 768 square feet.  Are you the lemming lucky buyer to buy this place for the first time in 90 years?  Maybe your name will be in the next listing 50 years from now.

Did You Enjoy The Post? Subscribe to Dr. Housing Bubble's Blog to get updated housing commentary, analysis, and information.