There are major ramifications for the rental revolution that is occurring.  Some people think that living in cramped quarters is perfectly fine but common sense will tell you otherwise.  Both UCLA and the University of North Carolina at Chapel Hill researchers have found that living in crowded homes is not ideal.  Children from crowded home have poorer health, carry worse scores in both math and reading tests, and exhibit more behavioral problems even when taking poverty into account.  Yet all of these hipsters moving into crap shacks somehow think that living in a 500 square foot closet is awesome because a taco joint opened around the corner.  A taco with salsa is not going to compensate for your kid attending a poor performing school.  It is one thing when poverty forces you to live in a certain area.  It is another thing when you are paying $500,000 and living in an unsafe and crowded neighborhood just so you can get "in" on the market.  It is hard to believe but Southern California is now home to some of the most crowded zip codes in the nation.
Living in cramped SoCal
According to the data the most crowded zip code is the 90011 zip code owned by Historic South Central.  According to the research crowded means that there is more than one person per room (living rooms included).  According to the data found by the L.A. Times 42.2 percent of households are crowded in Historic South Central.  Take a look at the figures:
– Historic South-Central (90011): 42.2 percent – top crowded place in US

– Pico-Union (90006): 42.6 percent – coming in second for most crowded place in US

– Huntington Park (90255): 40.2 percent – third place spot for most crowded place in US

– Westlake / Lafayette Park (90057): 39.9 percent

– Boyle Heights/east East LA (90023) : 39.5 percent
This data is accessible here.  Here is quick look: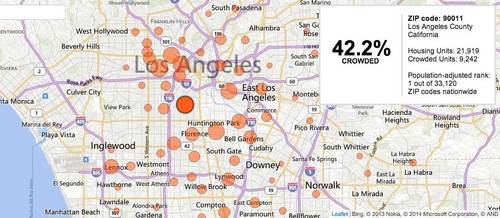 But let us look at the median home price for each of these zip code:
90011:                   $290,000
90006:                   $530,000
90255:                   $365,000
90057:                   $1,415,000 (only from two sales so sample size too small)
90023:                   $337,000
The point of course is that these are not "cheap" areas.  Cheap relative to SoCal housing but not affordable when you look at incomes for those living here.  We already have evidence that 2.3 million adults now live with their parents deep into their 30s and 40s for economic reasons.  Many parts of L.A. are housing multiple people under one roof.  Even in apartments we are seeing a massive number of roommates simply to afford current rental prices.  This merely adds more people density into an area not designed for high populations.  Take a look at this picture of the 405 from 1960: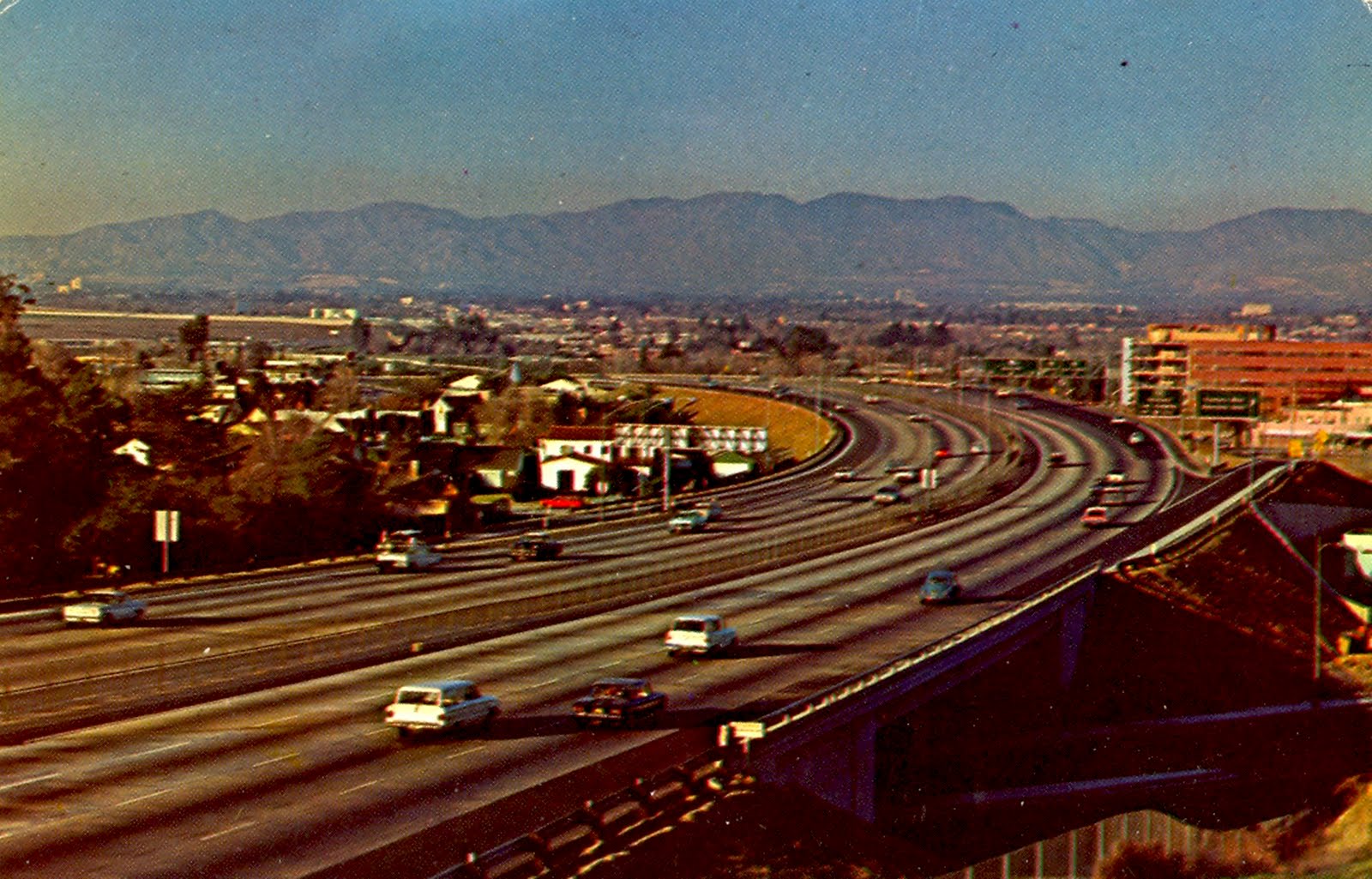 A more recent photo of the 405: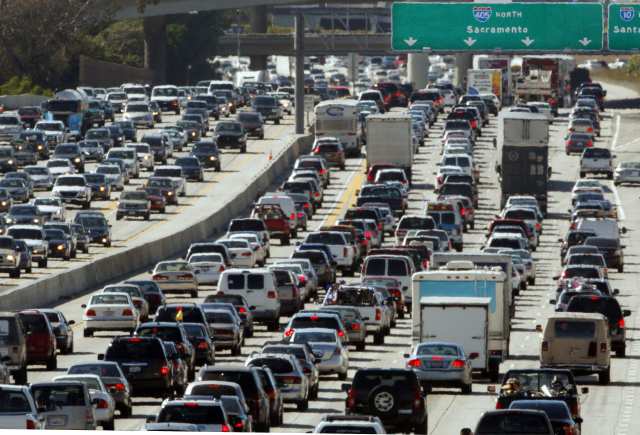 Los Angeles is a renting majority county.  I think people are coming to terms between reality and fantasy.  The idea of SoCal being an open place with accessible housing for all is really a gridlocked concrete jungle pushing people into living like sardines.  Those that want to buy in some markets need to convince their own common sense that a tiny place is "worth" the price they can pay because of what?  The beach that is more than an hour away in traffic?  Florida also has beaches and more reasonable real estate prices.  The mountains?  The U.S. has plenty of mountains in many states.  Jobs?  That might be a good reason but when we look at affordability, LA/OC is the most unaffordable market in the country.  When we look at things of course, we realize some are simply living a Hollywood version of SoCal.  Even a key selling point, the weather, has caused us to be in an epic drought.  But who cares right?  Who needs water when you have granite countertops, recessed lighting, and stainless steel stoves!
What many are living is that they are paying a large portion of their income in rents: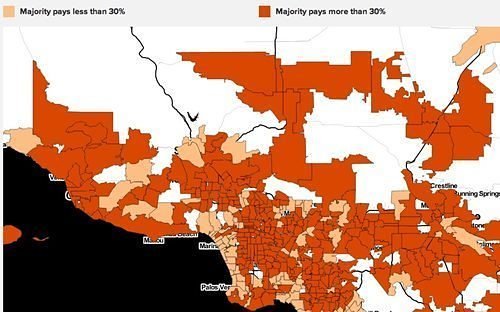 Most are paying more than one-third of their income in rents or housing costs.  And yet somehow, this is where the pent up demand for future buying is going to come from.  We are trading on low volume at a time where the stock market is on a six year bull run.  Interest rates need to stay low to keep this party going further.  In the mean time however, the above data reflects the consequences of hollowing out the middle class.  Living in a $700,000 crap shack isn't the California Dream but that is how it is pitched.  The glamour of the beach and sunshine but take a trip to a popular beach on the weekend.  You battle traffic during the week and then you are going to battle it on your day off to play weekend warrior.
The fact that L.A. has some of the most cramped zip codes for single family homes should tell you something.  They don't write that on the housing ads that you are going to live like sardines all for the incredibly high price of SoCal real estate.

Did You Enjoy The Post? Subscribe to Dr. Housing Bubble's Blog to get updated housing commentary, analysis, and information.