If you want to play in the current housing market, you have to contend with the limited amount of inventory and the delusional salivating sellers going for peak prices. It is interesting to hear about recent home buyers e-mailing me about foundation issues, roofing problems, and generally crappy construction issues after they bought their homes. A few waived contingencies just to get their lusting home buying urges out of the way. Now they are left with major repairs and a 30 year mortgage. No one that moves into a home will suddenly find a hidden gem of cash flow. To the contrary, even if you pay off your property you still have taxes, insurance, and maintenance. That is why we see these Friskies eating baby boomers selling their homes with mega-deferred maintenance asking insane prices but with very poor upkeep. You have to sell to unlock that lottery ticket. It is also interesting to hear the Chief Economist of the CAR hint at some California homes being overpriced. Even this tiny realization should tell you something. Remember folks, real estate agents make better money in a market with a large number of sales instead of a market fully stunted by funny accounting and banking chicanery. Yet we are starring at an inflection point here. Housing markets turn slowly. It is abundantly clear that local household incomes are being stretched to the limit and many are now relying on ARMs and other products that simply manipulate the monthly payment.
Use your logic
While home prices race upwards and in some areas we are seeing new peaks being reached, it is very clear that many Californians are being priced out. 2.3 million adults are living at home with older adults because they are too broke to own (many too broke to rent). So investors continue to be a driving force in this market although their appetite is also waning.
I was surprised to see the Chief Economist of the CAR actually utter that some areas may be overpriced:
"(MND) While home price increases have tempered over the past few months, prices are still nearly 12 percent higher than a year ago, which is presenting affordability challenges to home buyers," said C.A.R. Vice President and Chief Economist Leslie Appleton-Young. "And though housing inventory is up from last year, it's still half of what is considered normal, with some of it being overpriced. A tempering in home price increases and the recent drop in mortgage rates, however, should help spark the market in the upcoming months."
I love of course the final line showing that the mania will resume shortly with lower interest rates. Take a look at sales volume: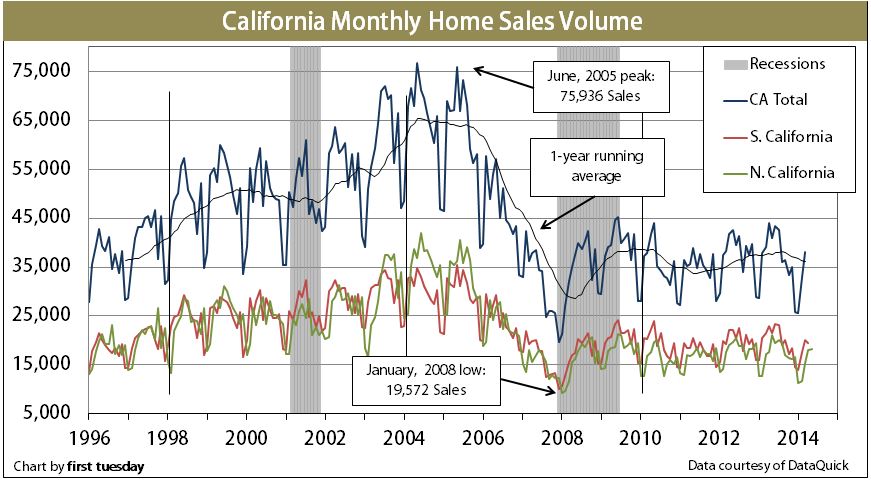 This was the weakest May going back to the implosion years of the last housing bubble bust. In spite of prices going up, we continue to see a full decline in the home ownership rate: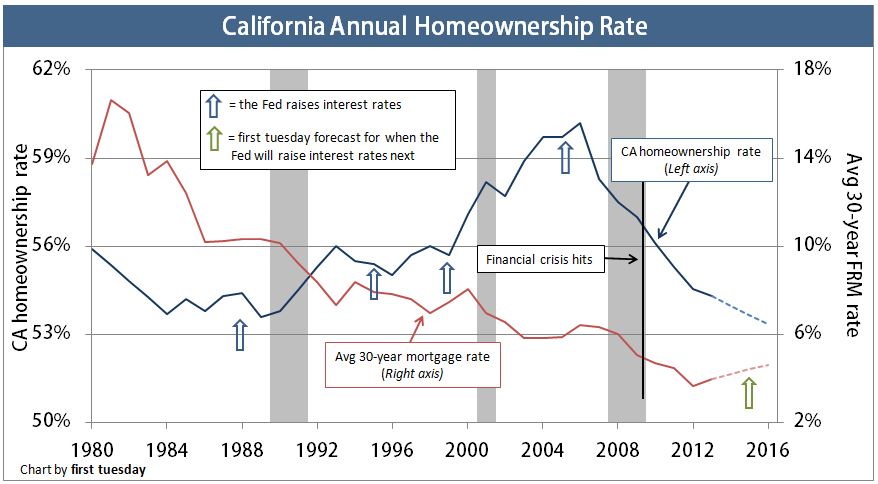 This is not a healthy housing market. Even agents that I speak with have a hard time figuring out what is going on in the head of many sellers. Many are non-business non-economist types with a golden ticket and trying to pretend as if they know something of macroeconomics. Some act as if they care about who they are selling to but in the end, cash is king and the highest offer is usually the winner. Nothing wrong with that. Just don't act as if you are some sort of business genius and your vetting process is on par with Google's hiring process. Little do they realize that their glorified drywall superstar with one toilet is merely a pawn in the global hot money game.
The funniest ad I recently read was for this 3 bedroom 1 bath home in Pasadena selling for around $750,000 and a line in the ad stated "you might be pleasantly surprised." Oh gee, thank you oh mighty seller! You are spending $750,000+ and you might be pleasantly surprised. This is like buying a Ferrari and the dealer telling you "hey, the wheels may or may not come off in the next week. Who knows, you might be pleasantly surprised." Common sense is out the window right now but things are tipping over: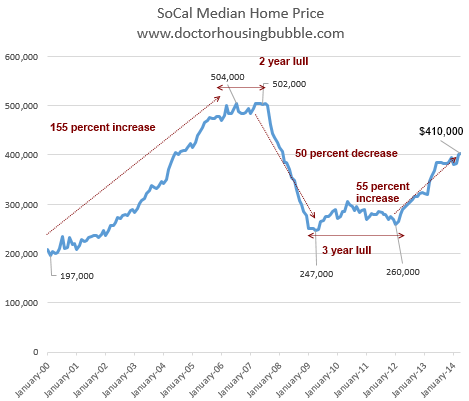 You are seeing those with the ability to buy being more selective in this market. Mortgage applications overall remain at lows last seen in the 2000s: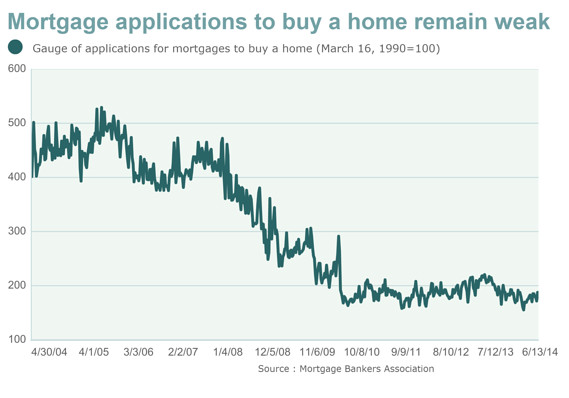 You think things aren't crazy? Let us examine a patient then, okay?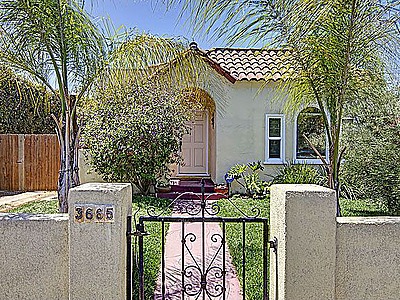 3665 Kelton Ave, Los Angeles, CA 90034

Beds: 3

Baths: 1

Square feet:       1,040

Year built:            1930
I love these one bath homes. I'm sure a professional couple is itching to buy a home with 1 bathroom. So what is the going price here? $749,000. What I found interesting is that it does have a "guest" house in the back: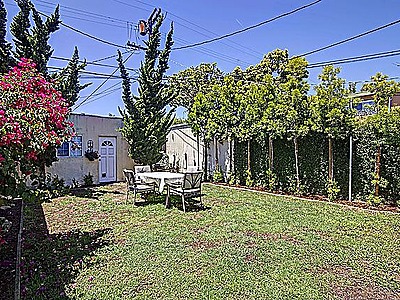 Nice electrical filled skyline. The benefit of this place is that if you are truly house lusting, you can at least turn the back into a rental and generate some cash flow. All of this for the low price of $749,000. This place is also smack in the middle of two major freeways and Venice Blvd which all of you know has very little traffic.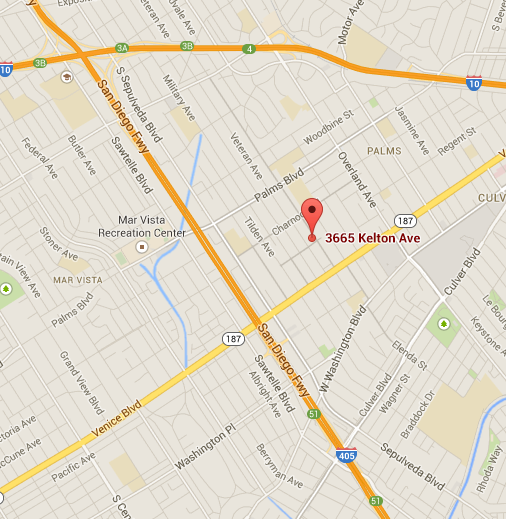 California is reaching an inflection point and the hot summer selling season never materialized this year. We still have July and August right? I'm sure working professionals looking to share one crapper are itching to unload $750,000 on a home built during the Great Depression.

Did You Enjoy The Post? Subscribe to Dr. Housing Bubble's Blog to get updated housing commentary, analysis, and information.