Southern California is truly a unique place. Once the family planning part of life takes place, people go into house lusting mode overdrive. The Viagra of house hunting is all those remodeling and house flipping shows. I'm sure many of you saw a recent study that showed the cost of raising one child to be somewhere close to $250,000. This is important because many people are paying sky-high housing costs to own a home in areas with crappy or mediocre schools. They will need to send their kids to private school if they want to provide them an education that a $700,000 crap shack would entail. Maybe they'll take a class on economic history and how following the herd is rarely a sound foundation. Also, with the cost of attending college setting new records, what will it cost when those young kids of today go to college in 17 or 18 years? They rarely factor in these future costs when they purchase a home. Why think about that when squeezing every last nickel into a mortgage payment is the dream of many SoCal residents? Screw retirement planning or focusing on the true cost of raising a family, the ultimate goal is own that prime location home. You better make sure you have extra room for when those kids boomerang back onto your Taco Tuesdays and Karaoke Fridays. Set a nice seat and plate for the Fancy Feast weekends. Let us go shopping for some homes in Culver City!
The small and the restless
I love it when I post some of the current examples of homes in Southern California and get e-mails from folks outside of the region. "Are you people insane?" or "I can't believe people are willing to pay this price for THAT!" But people do. Boom and bust folks. The past never happened. Those millions that got screwed in the last bust are like the failed Hollywood movie of yesterday. People are eager to be part of this new Blockbuster! Of course the housing market has slowed down and sales are dropping while prices are stagnating during the hot and steamy summer months.
Let us take a look at a couple of homes on the market in Culver City: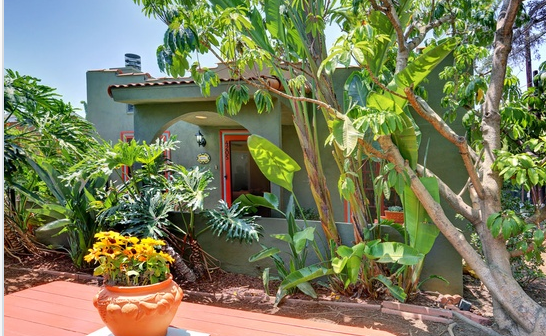 4205 Irving Pl, Culver City, CA 90232
2 beds, 1 bath, 780 square feet
Plenty of room for two but what about the new family member? Most that buy are couples with the mentality of expanding their family. 780 square feet isn't exactly a big place. Let us look at the ad:
"Gorgeous 1923 Spanish Bungalow in downtown Culver City! This fully remodeled jewel box has it all: ornate tiled fireplace with built-in cabinets, French windows opening to the front patio, hardwood floors, remodeled kitchen with tiled counters, stainless steel appliances, garden window & breakfast bar, central air & heat, remodeled bathroom with marble floors & marble counters, and a detached office/workshop."
The place is almost 100 years old! Do you think things will go wrong in the future given the age of the place? Probably. Homes cost money to maintain, especially older homes. Have you ever paid for a roof replacement? AC replacement? Pipes? Many wide eyed future buyers are going to get a rude awakening. This place is currently listed at $799,000: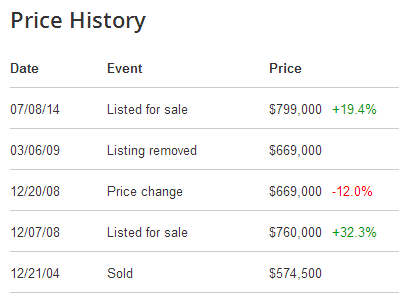 $800,000 for 780 square feet and 1 bathroom. Dive right on in. With a $160,000 down payment (20%) your PITI will be close to $4,000 with current mortgage rates. A fabulous deal. Onto our next home: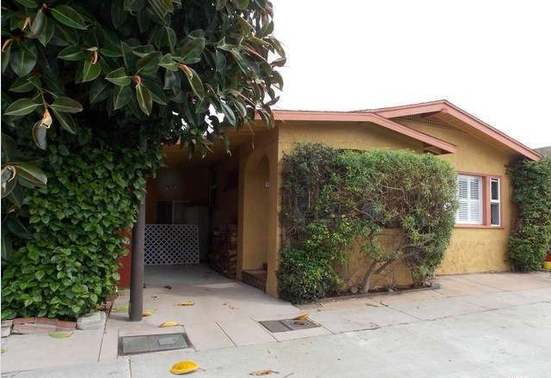 9016 Poinsettia Ct, Culver City, CA 90232
2 beds, 1 bath, 853 square feet
I love how the bush covers nearly one-fourth of the home. Let us look at the first line of the ad:
"Rare opportunity to own a single family home in a prime Culver City location at condo prices."
Single family home for condo prices. Is this place priced in the $400k range since that is what you can get a condo of this size for in Culver City?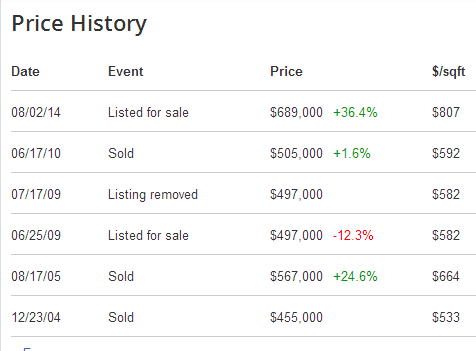 Hmmm. $689,000 certainly is a long way away from $400,000. Then again, you are living in 853 square feet of luxury and opulence. This home was built in 1922 or a year when Babe Ruth was suspended for one day and fined $200 for throwing dirt on an umpire. A couple of years prior, women got the right to vote. Good times. Each month you send in the $4,000 mortgage payment you can remember those milestones as you read your kids stories of history from the bottom bunk bed.
Pick up the phone and call your agent! Aren't you eager to drop close to $700k and $800k on 700 and 800 square feet of beautiful real estate in Culver City? The investors are pulling back now so the forum is all open to the regular buyers now.

Did You Enjoy The Post? Subscribe to Dr. Housing Bubble's Blog to get updated housing commentary, analysis, and information.