Do you enjoy sleeping in your closet? Did you ever dream of living in a box similar to your cat or dog squeezing into those tight spaces? Then we have the right homes for you in Pasadena! It is interesting to see how people will justify prices especially on home flipping shows. "I won't live there but I can see why it makes sense!" "That floor will add $20,000 immediately!" "That tiny bit of work on the lawn suddenly added $25,000 in visual value." It all makes sense until it doesn't. For those of us with some life history in California, we realize this is a boom and bust state. Some of you are aware of the Fancy Feast eating baby boomer neighbors who are sitting on a California goldmine but just can't quit the state. Virtually every other week I'll get an e-mail about someone spotting a neighbor with so many cars piling up on the outside that you would think they are starting a dealership right on your street. Or what about those broke Millenials and Generation X "kids" moving back home because they can't even afford the rent? This is the state of the current California housing market. Today I'm going to show you some sub-$500k homes in Pasadena. Sure, you'll have to forgive the lack of square footage but at least you will be in a prime area!
House hunting for small homes
Pasadena is a heavily targeted area. For those not in the region they may recognize the city for the Rose Bowl and the annual rose parade. Pasadena is old school SoCal. You have some incredibly high priced areas and some gorgeous homes built when quality mattered. These aren't your crap shack stucco boxes for the inevitable house lusting shopper. Yet these come with a hefty price tag.
So you are looking for something more up in your price range. Sure. I'm going to show you two homes that are priced to move. Hopefully, you don't mind tiny spaces.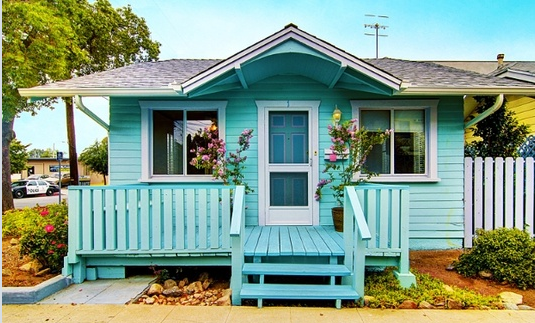 170 N Holliston Ave APT 1, Pasadena, CA 91106
1 bed, 1 bath, 418 square feet
418 square feet? Sure sounds like a starter home. Let us take a look at the ad:
"Adorable stand alone bungalow located close to PCC and Caltech. It is one of 6 bungalows on the property. Great condo alternative.No HOA fees! Income property potential! Other units have rented for $1,475/mo. Home has an adorable back patio."
I'm not sure why this home conjures up memories of the Big Lebowski. Hey, but no HOAs on this baby. The ad is definitely trying to go with the investor viewpoint here. The place is listed at $285,000. Is this a good deal if you can rent it out at $1,475? Assuming you can rent it out at that price, you are looking at a 6 percent annual return (assuming no vacancies, maintenance, taxes, insurance, or other costs associated with being a landlord). Or maybe you want to live here. Let us look at the neighborhood: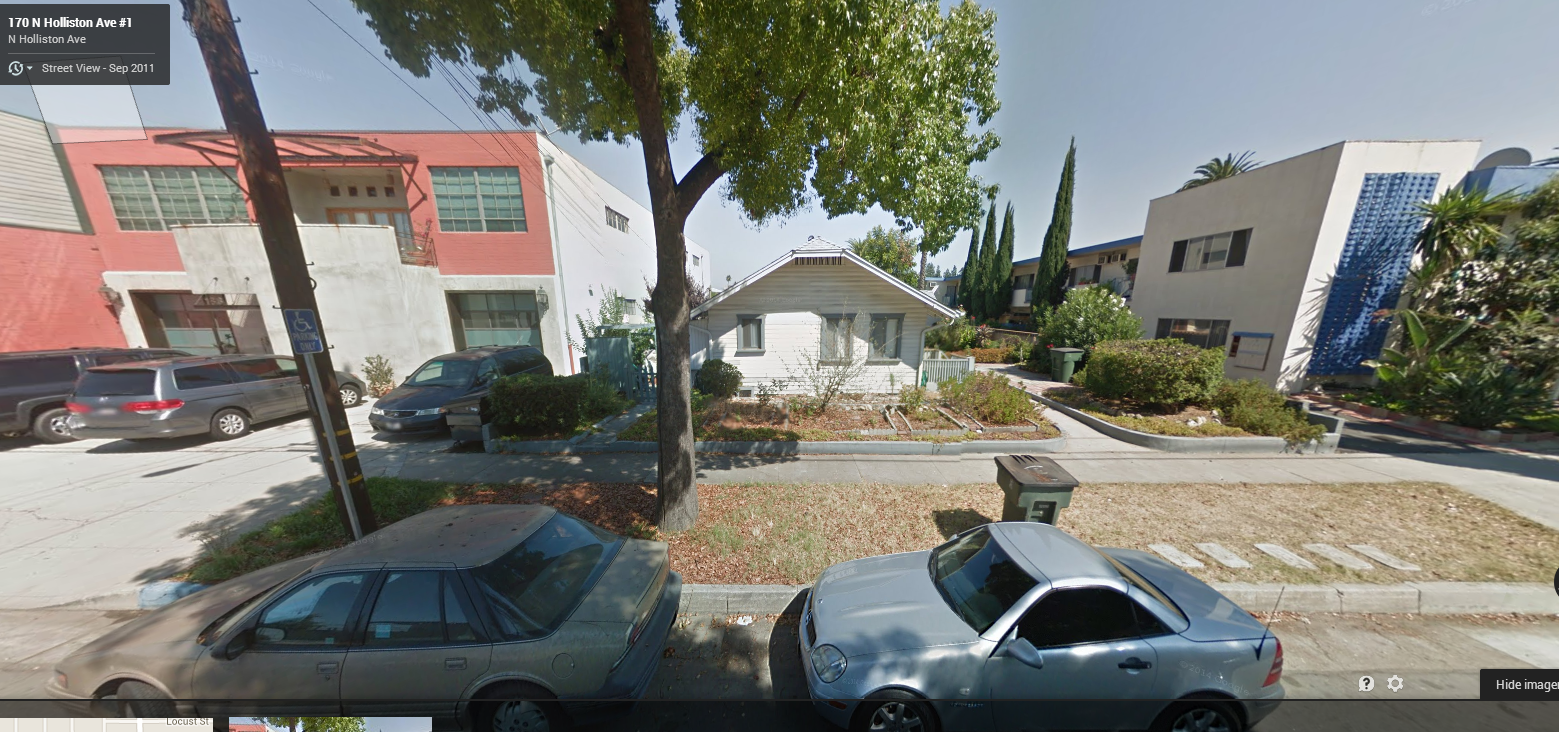 All of this for just $285,000 in Pasadena. Incredibly, this place is priced at $681 per square foot which is actually pricey. I love the bathroom photo: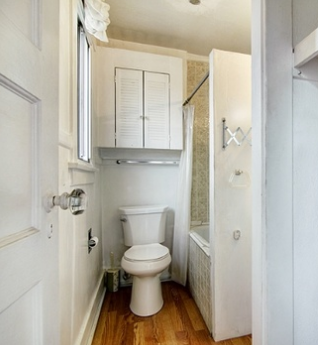 You can go number two and wash your head all at the same time! Awesome. Let us look at another place: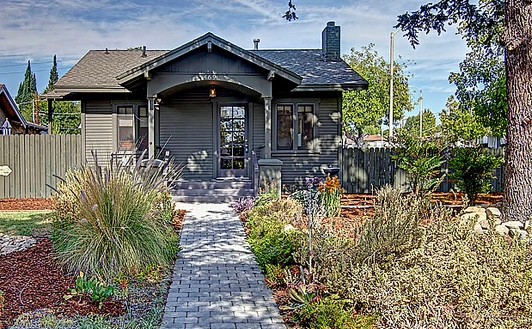 469 Vista Ave, Pasadena, CA 91107
2 beds, 1 bath, 648 square feet
This is a bigger home and you actually get one extra bedroom. At 648 square feet, you are going to need to be flexible with your space needs. Let us look at the ad:
"STANDARD Sale!! Lovely Craftsman on a corner lot in desirable Pasadena. Close to the 210 freeway metro line, shopping, restaurants and entertainment. Completely renovated in 2009 including plumbing, electrical, furnace, A/C, roof, floors, bathroom, kitchen and paver stone driveway. Bright and open format and flow. Walk out to the backyard with deck and newer fence that provides privacy. Drought tolerant, award-winning landscaping. Offers 2 bedrooms, 1 bath. Updated kitchen with apron sink and newer counters. Move-in ready and A MUST SEE!!!"
This place is actually a flip that didn't go so hot (but allowed the seller out with some luck). Take a look here: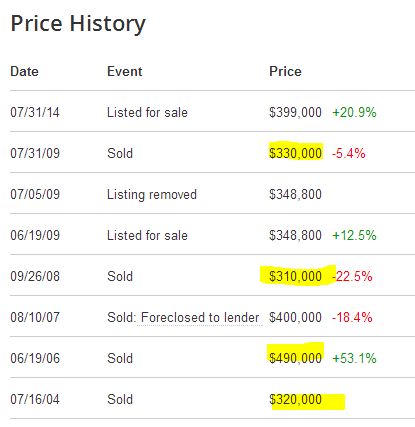 The flipper bought it for $310,000 in 2008 as a foreclosure re-sale. They tried to sell it for $348,000 but ended up going for $330,000. Factor in a 6 percent sales cost ($19,800) and the flippers got out with close to zero dollars. So now that we are in housing mania 2.0 the current sellers are looking for close to $70,000 over the last four years just because. Keep in mind it was the 2008 buyers that renovated the place according to the ad.
The upgrades do look nice: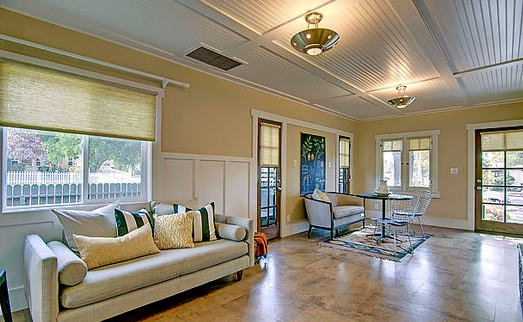 But don't forget this is 648 square feet. The place is currently listed for $399,000.
Given the lower price range here, I wouldn't be surprised to see these move especially since they are in Pasadena. The price also will send out a larger net for those with beer budgets trying to squeeze into buying a home at all costs especially in a prime area. Who would have imagined shopping for a house the size of your office would be so much fun?

Did You Enjoy The Post? Subscribe to Dr. Housing Bubble's Blog to get updated housing commentary, analysis, and information.