The median southern California home price increased by $3,500 in February but there is more information in the details.  As we have stated many times before, you can have the median price go up for an entire region but see higher priced areas go down.  Case and point?  Los Angeles lost another $10,000 off the median price in February.  Orange County lost $8,000.  Ventura County dropped $10,000.  The only two counties that went up in price were Riverside ($2,000) and San Diego ($17,000).  When we parse the data, we find much distress inventory still out there.  A recent report shows that 15 percent of all California mortgages are either 30 days late or in foreclosure, a record high.  Yet here we are with little MLS inventory (slightly increasing however).  Want to see what the banks are hiding in their balance sheet?
Today we are going to look at 6 homes from 6 Southern California counties.  We'll pick a mix of homes from an area that cover over 50% of California in terms of population.  What we find is a breath taking array of toxic mortgages and major price discrepancies.
County #1 – Los Angeles
Sample City – Culver City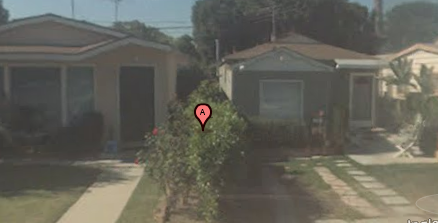 Here is a perfect case of an overpriced home that doesn't show up anywhere in public data but is going to reflect a correction at some point.  The above home is a 2 bedroom and 1 bath home.  It is listed at 773 square feet.  The last purchase on record is this:
09/08/2003: $305,000
It probably would have been fine if that was the end of the story.  It is not: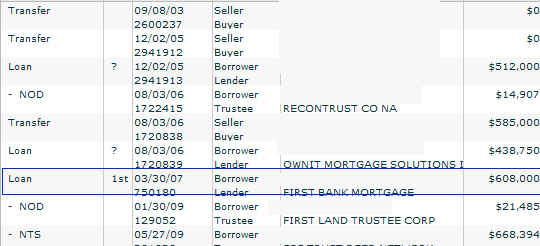 This place now has a $608,000 first mortgage.  I'm sure this is going to end pretty.  How long can the bank sit back on this and will the current owner continue paying that hefty mortgage?  The auction is scheduled for April of this year.  Culver City has a lot of correcting to do.
County #2 – Orange
Sample City – Irvine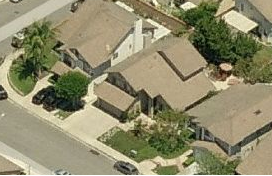 Here is a home that was on the MLS for roughly two weeks and got an offer.  The above home is a 3 bedrooms and 2.5 baths home.  It is listed at 1,841 square feet.  Here is the listing: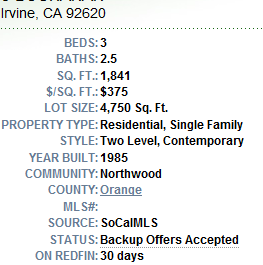 The list price is $689,950.  But that isn't where the action is at:

$1.256 million in loans and currently under contract with a current list price of $689,950.  Sure looks like a correction to me!
County #3 – San Diego
Sample City – Coronado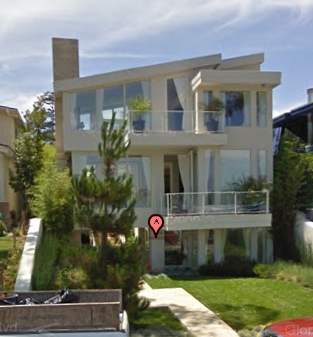 This is a prime home in a prime San Diego neighborhood.  But even in the high end, banks are taking over places.  The house is currently listed as bank owned but not listed on the MLS.  The above home is listed as having 4 bedrooms and 3.5 baths with 3,515 square feet.  A luxury home no doubt.  But let us look at the loan history: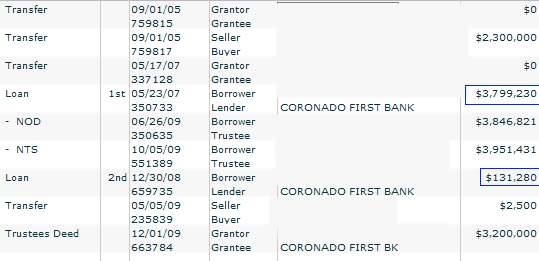 You think this place is going to sell for $3.2 million in this market?  Hard to sell a home when it isn't listed.
County #4 – Ventura
Sample City –Moorpark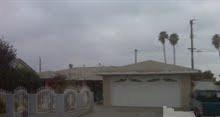 The above home went way over its head.  It is now a bank owned home.  A 3 bedrooms and 2 baths home.  Listed at 1,161 square feet.  All yours for $259,900.  Is this a discount?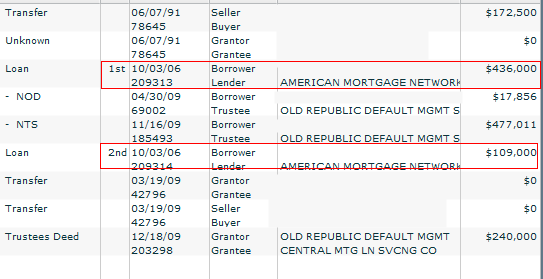 $545,000 in loans and currently selling for $259,900.  So much for that trickle out theory of keeping prices propped up.
County #5 – Riverside
Sample City – Riverside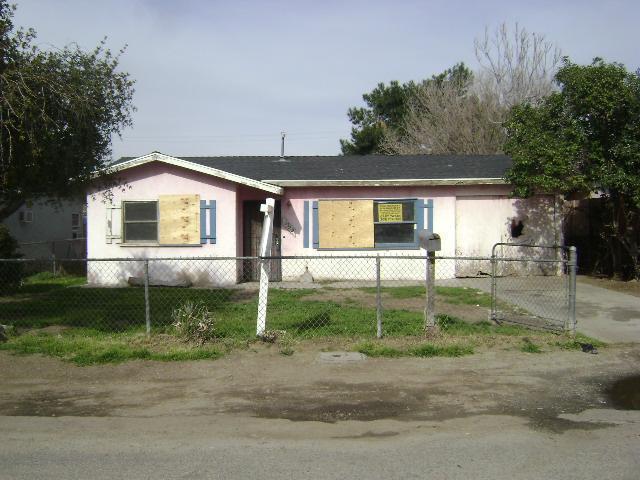 Few places in California have taken it so hard like the Inland Empire.  The above home sports the typical boarded up window look which is becoming common place in many cities.  The above home is a 2 bedrooms and 1 bath home listed at 786 square feet.  Let us look at some sales history:
Sold 10/19/2007:        $290,000
Current list price is $59,900.  I wonder what a sale at that price will do to neighborhood comps?  Sure seems like prices are going up everywhere across SoCal.
County #6 – San Bernardino
Sample City – Hesperia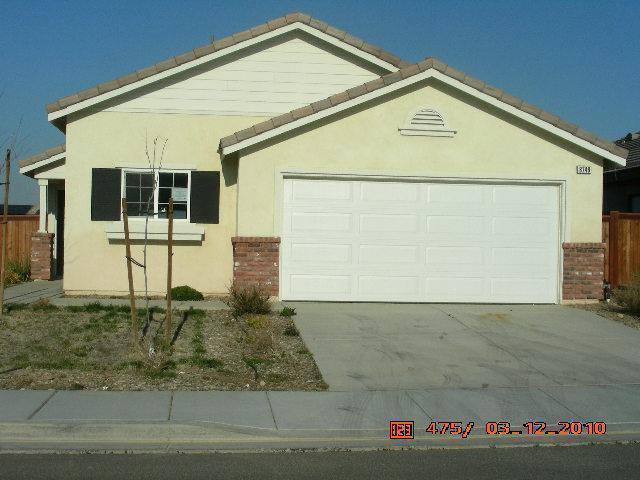 San Bernardino is the other county making up the Inland Empire.  Hesperia is actually seeing many home sales.  Investors are being drawn by the wicked low prices.  Last month in SoCal 29.3 percent of all sales were all cash (aka lots of investors).  But there is a reason for low prices.  The economy is devastated in these markets.  Some are betting on flipping these places and others are trying to gather up cheap rentals.  Go on any rental website and you'll see the market flooded with rentals.  Plus, why would you rent when you can buy for these prices in these areas?  All you need is 3.5 percent down with FHA insured financing.
The above home is a 3 bedrooms and 2 baths home that was recently built in 2007.  The home is listed at 1,364 square feet.  Let us look at some sales history:
11/29/2007:        $274,500
So it looks like someone bought this place new.  Let us look at the note history:

The place is currently listed for sale at $99,000.
Southern California has over 160,000+ of these homes: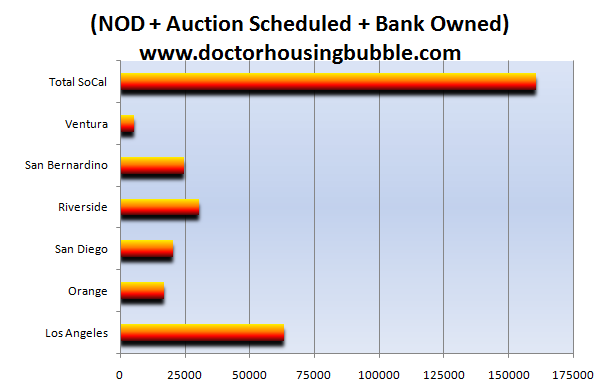 Repeat the above 6 cases thousands of times over and tell me if we have a healthy housing market?
Did You Enjoy The Post? Subscribe to Dr. Housing Bubble's Blog to get updated housing commentary, analysis, and information.