Low down payment mortgages are creeping their way back into the market like a cat sneaking up on an unsuspecting mouse.  The only difference here is that the mouse is a million dollar crap shack with a 30-year mortgage attached to it.  People forget that Freddie Mac and Fannie Mae, the massive Government Sponsored Entities were nationalized U.S.S.R. style during the Great Recession.  Now that times are good all caution is being thrown into the wind and we are setting up the stage for Irrational Exuberance Part II.  The U.S. economy is built for boom and bust cycles.  Massive credit expansion is occurring and while people are working, their dollars are not stretching as far as they would expect.  In San Francisco, you are now considered "low income" if you make less than $117,000 a year.  That makes sense when a standard home sells for $1.5 million.  So now we have Freddie Mac attempting to push 3% down mortgages on a much larger scale since many people are priced out.  What can possibly go wrong?
Who needs a down payment?
There are costs associated with buying and selling a home beyond the mortgage or the down payment.  You have closing costs and in many cases, there are commissions to pay out once escrow closes.  These may range from 3 to 5 percent.  So when you purchase a home with a 3 percent down payment, you are essentially putting yourself in a zero or negative equity position from day one if you needed to sell.  Any little dip in the market can put you in a tough spot.  Say prices drop by 10 percent and we have a modest recession.  Then say you want to sell.  Now you find yourself underwater and will need to pay to sell which was the case when we had our foreclosure crisis.
Housing values soared in practically all major US areas.  Yet household incomes are simply not keeping pace and that is why affordability is so low.  That is why California is becoming a renters paradise.  So of course it is no surprise that Freddie Mac wants to make it easier to purchase homes with less money upfront: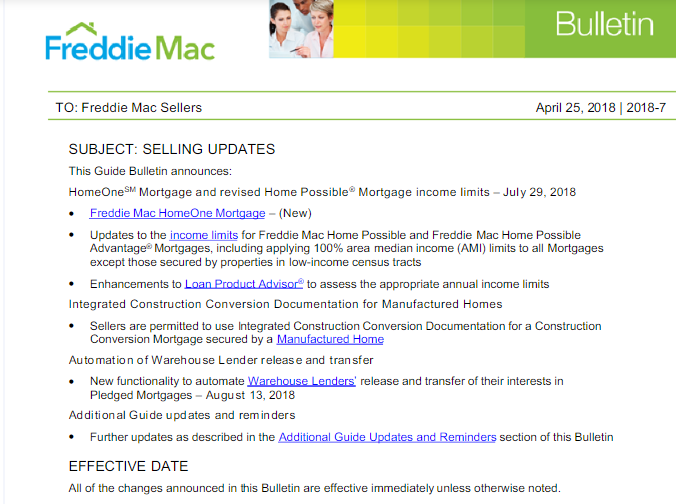 Now the FHA already backs up low down payment mortgages but these are constrained to lower to middle income areas.  Freddie Mac is looking to go even bigger:
The big difference here is that there will be no geographic and income limits.  This is really interesting and shows how quickly we forget about financial prudence.  The sentiment is clear that people want to jump on the bandwagon and purchase homes even if it means they will go into massive mortgage debt.  They rationalize that home prices have soared and don't want to miss out.  At the same time, the stock market has also soared.  Why not go back in time and buy Amazon or Apple stock?
The middle class in California has been slowly cut down and you view this through more and more households becoming renters.  Housing prices continue to be high because of low inventory, NIMBYism, foreign money, investors, and a variety of other factors.  But all of these hinge on a stock market and economy that has been in a bull run for nearly 10 years.
Look at US affordability: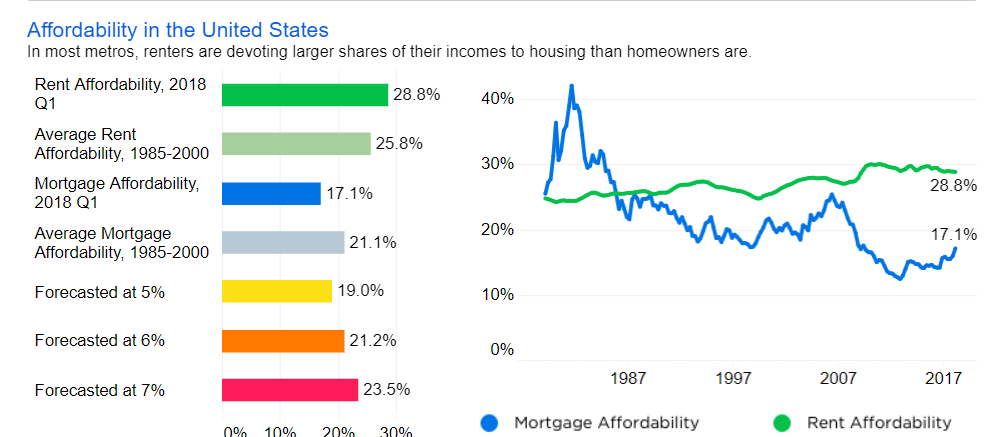 The last time we saw numbers like this was in 2009.  But look at the L.A. metro area: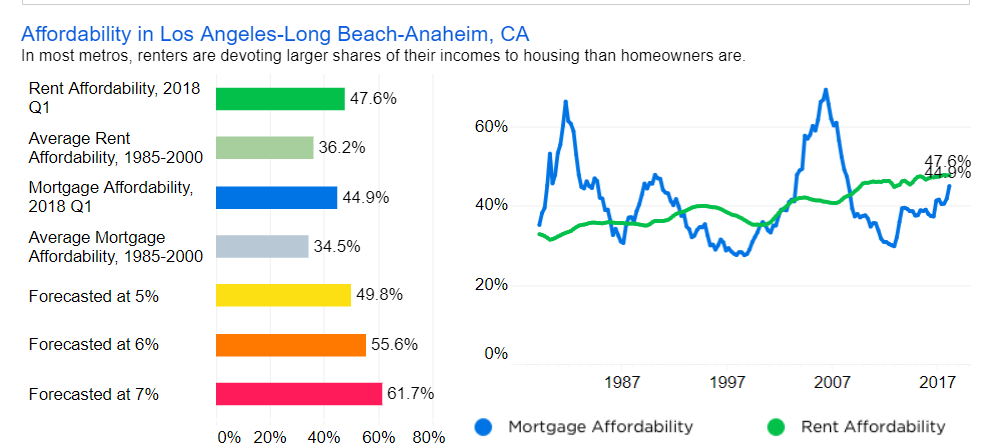 Buying a home is very difficult and so is renting.  So it is difficult for many households to save a healthy down payment to purchase a home.  In comes Freddie Mac with a potential solution.  And since everyone wants a piece of the pie, here we go.

Did You Enjoy The Post? Subscribe to Dr. Housing Bubble's Blog to get updated housing commentary, analysis, and information.