I was flipping (no pun intended) through some of the housing cable shows and one thing that I have noticed over the last year is the lack of home flipping programs for Southern California.  Instead, I get to see all the folks in Canada in their housing bubble doing the same behavior we had back in 2005 through 2007.  I decided to pull up a Culver City home that just happened to enter the game too late to turn a quick buck.  The home was listed in October of 2007 and we covered it in January of 2008.  It is interesting to track these properties because we can see the actual path of the correction in more desirable areas.  This home was made over with stainless steel kitchen equipment, new floors, and of course special recessed lighting.  Let us take a trip back in time to see what happened with a home from the past.
Culver City – October 2007 to present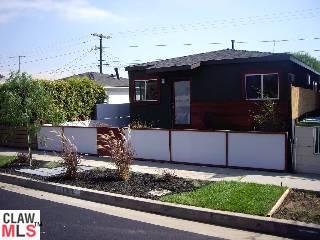 11910 CULVER DR, Culver City, CA 90230

Beds:                                     2

Baths:                                   1

Built:                                      1960

Square feet:                       704
When we put our article together, it was in January of 2008.  The home was purchased initially by the flippers in August of 2007:
08/10/2007 (sold):                           $452,000
The home was quickly put on the market on October of 2007 I imagine once the work was finished and was listed at $639,000!  This is for a 704 square foot home.  They were aiming for a quick profit here and we can run their assumptions here:
Listing history:
October 2007: $639,000 to $619,000

December 2007: $619,000 to $599,000
Here is what happens when you purchase at the top of a bubble:
Purchase Price: $452,000

Budget to Fix: $50,000 (Estimate based on work and size of property)

Sales Price: $639,000

Commission: $32,000 (5% at going market sentiment)

Total Profit: $105,000
So if the flip went quick it would have net a nice $105,000 before taxes.  Not bad for a few months of work.  Yet now that we have the history on the place, that isn't exactly what happened.  Keep in mind the carrying costs here as well.  Each month you have a mortgage payment and other costs as well.  December of 2007 hits with no sale and they have to reduce the price:
Purchase Price: $452,000

Budget to Fix: $50,000

Sales Price: $599,000

Carrying Cost: $12,720 *(4 month carrying cost assuming 6 percent loan)

Commission: $29,900 (5% at going market sentiment)

Total Profit: $54,380
Profit is now cut in half.  Now that is assuming that it sold in December.  It did not.  In fact, the home didn't sell until August of 2008!  And it sold for a much lower price:
Purchase price:                 $452,000

Budget to fix:                    $50,000

Sales price:                         $530,000 (sold on August 2008)

Carrying cost:                    $30,000 (one year of carrying costs)

Commission:                     $26,500

Total profit:                        -$28,500
Now I'm only throwing out estimates here in terms of fixing the place up since it looks like a lot of work was done: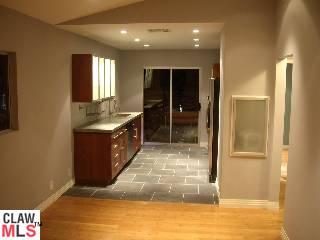 Nice HGTV style work here.  Recessed lighting and nice floors.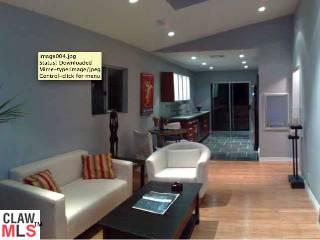 You can tell they read up on staging a home for the big sale.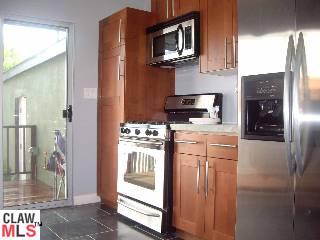 The kitchen of the future built on easy money.
Now I figure that even on a cheap budget, $50,000 had to go into this place since work during the bubble in the heyday was expensive.  In the end, you can see with this home how quickly the flipping game came to an end.  If this was a year earlier, it is likely they would have sold it off for $639,000.  Yet bubbles end this way and someone is left holding the bag.  The amount of easy financing in these markets is incredible.  The Zestimate currently has this place valued at $493,000.  The current square foot price for the 90230 is $520 based on last month sales.  So at that level this home should be value at:
$520 x 704 square feet = $366,080
Welcome to the next phase of the correction.
Today we salute you Culver City with our Real Homes of Genius Award.

Did You Enjoy The Post? Subscribe to Dr. Housing Bubble's Blog to get updated housing commentary, analysis, and information.