Historically foreclosure has been a rather simple process.  Banks would move quickly on missed payments and proceed with the typical timeline of foreclosure.  As a bank, it was likely that the home you were taking over had some amount of equity so the quicker you were able to take over the property the faster you could check off a troubled loan from your books.  This mechanism allowed for a smoother process to deal with expected events in society like job losses or divorce.  As an owner it also allowed many borrowers to sell if they were unable to make their payments for whatever reason.  There were inherent checks and balances that made sense and the pressure was on building equity.  When historians and erudite economists look at this crisis years down the road they will wonder why in the world did the system encourage equity dilution?  Foreclosure isn't a new thing obviously.  Yet the magnitude and size of foreclosures is astounding.  Last week we featured a multi-million dollar foreclosure in wealthy Newport Coast.  Today we will examine the Beverly Hills market and see how a nationwide housing bubble is unraveling right before our eyes even in posh zip codes.
Beverly Hills – Any takers at $10 million?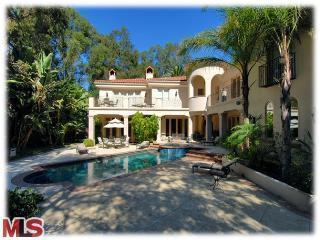 2700 BENEDICT CANYON DR, Beverly Hills, CA 90210

Beds:                                     5

Baths:                                   8

Square feet:                       11,000
The above is a gorgeous home in the famous 90210 zip code.  It is located in the Beverly Glen neighborhood and is considered prime by any measure.  Yet even the very wealthy need access to debt in order to leverage up to make big purchases.  The market for mega jumbo loans is virtually non-existent or comes with hefty rates.  Actually, banks will lend but now that they need to verify income the pool of potential buyers has magically shrunk.  The above home is listed as a foreclosure and was originally built in 1984 but with these kind of homes, it is likely that much of the work is fairly new: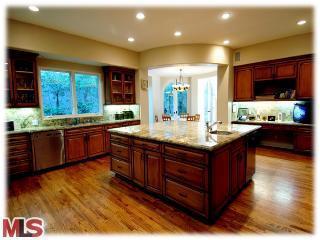 The home was first listed for sale back in November of 2008.  Without a doubt, there is demand for this home.  But of course wanting a place and being able to afford it is a different story as millions have learned in this housing debacle.  Back in November of 2008 this place was first listed for sale at $9,849,000.  As we track the listing history, we realize that they missed the peak of the market by one or two years: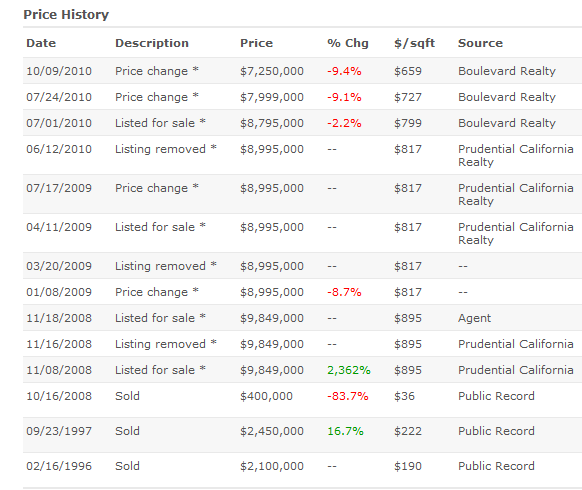 Just look at the history here.  There was no significant movement until January of 2009 when the price was dropped by $854,000.  This price remained for all of 2009 stubbornly.  Then in July of 2010 it had a $200,000 price drop.  Three weeks later, a $795,000 drop.  Finally, the price was dropped to the current listing price of $7,250,000.  Is this a good price?  Well obviously the market isn't snapping up the current price so either the current owners drop the price further until a buyer is found or it is likely to sit on the market for a lot longer.  What these homes show is that even the very rich are unable to purchase elite properties at whimsical prices.  There has to be some deeper underlying value here and even in very elite areas we are seeing some significant adjustments.  It is interesting that the ad for this place also sells the financing options:
"Reduced! Priced to sell! Magnificent, secluded celebrity-style gated compound on highly desirable benedict cyn. Private driveway leads to circular motor court and this fabulous mediterranean estate! Expansive living spaces, huge kitchen, grand terraces overlooking hotel-style pool, panel den/library with coffered ceilings, high end appointments throughout. Championship tennis court. Corporate owned! Seller financing avail oac, 20% down, 5.99%, 3 years i/o. What an opportunity! **agents please see private remarks for showings!"
If you are pinching pennies to squeeze into this place you clearly cannot afford it.
Beverly Hills Foreclosure #2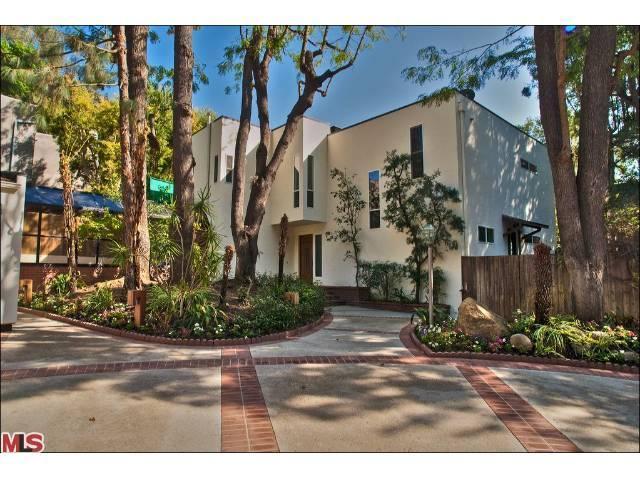 3074 FRANKLIN CANYON DR, Beverly Hills, CA 90210

Beds:                                     3

Baths:                                   3

Square feet:                       2,632
This is a very nice home as well but definitely much smaller and less extravagant than the first one.  If we look at the listing history we see a similar pattern to the previous Beverly Hills home: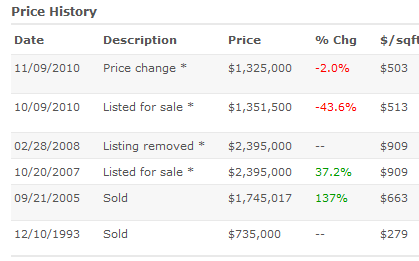 The home was purchased in 2005 for $1.7 million and the owner put the place up for sale in October of 2007 for $2.39 million.  The listing was taken down in February of 2008 only to reappear over two years later with a price listing of $1,351,500 million and it being listed as a foreclosure.  Banks and private owners that are taking these places back realize that they need to price homes correctly in order to move them.  Privately some might be betting that things will get worse before they get better and are trying to unload properties.  What is also important to note is that someone needs to pay taxes here.  For this home, the 2009 and 2010 yearly tax assessment came in at $22,745.  The 2010 tax assessment values the home at $1,020,000.
The MLS lists 10 properties as foreclosures in Beverly Hills.  Yet the shadow inventory lists the following:
Bank owned:                     18

Auction scheduled:        71

Notice of defaults:          81
In other words, the pipeline has many million dollar properties lined up for foreclosure.  This is occurring in one of the prime zip codes in Los Angeles.  What this tells us is that a large number of people are still hoping that somehow, some pricing miracle happens.  This is doubtful and the above two foreclosures are signs of market capitulation, albeit very slowly even in very prime neighborhoods.
Today we salute you Beverly Hills with our Real Homes of Genius Award.

Did You Enjoy The Post? Subscribe to Dr. Housing Bubble's Blog to get updated housing commentary, analysis, and information.