Anyone that thinks SoCal housing is nutty need only look at the Bay Area for how crazy things can actually get when it comes to real estate.  The Bay Area has seen some of the wildest real estate speculation and mania that we have ever witnessed in California and that says a lot.  We are professionals for chasing fads and spending well beyond any reasonable budget.  So it should come as no surprise that the Bay Area housing market is now facing a wall.  In general home sales are hitting a big slowdown and house horny buyers are not willing to pay $1.3 million for a crap shack if there is no other lemming in line that will pay more just a few months later.  So long as this narrative plays out, the one that proclaims prices keep going up, then the mania will continue.  We even see it in the comments here via examples.  "Just look at this place" and of course it is some junky World War II built place but the price is astronomical.  The underlying message is "see, there are still plenty of suckers that will buy therefore prices will go up."  The Bay Area is now seeing that the pool of lemmings is drying up.
Bay Area home sales take a big dip
It should come as no surprise that home sales are the leading indicator for future price action.  First home sales dip, then prices if the dip is significant.  This is typical in markets where home prices get out of control and enter into bubble like territory.  Just because people are paying cash or are going with decent down payments doesn't mean prices can't correct.
First, take a look at what is happening in the Bay Area:

Something is definitely going on here across the board in the surrounding six counties:
-Alameda down 11%

-Contra Costa down 8%

-Marin County down 14%

-San Francisco down 12%

-San Mateo down 7%

-Santa Clara down 11%
And the median price dipped by 2.2% during this period as well.  And this isn't simply because of the crazy high priced outlier homes.  This is because virtually every segment of the market is priced at a nutty level:

In other words, sales are down across all areas of the market.  Here is what you get in the "deal" price range in San Francisco: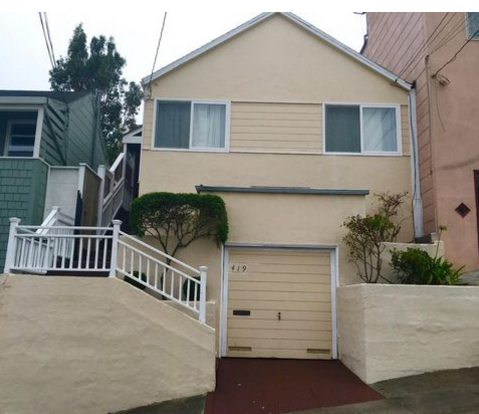 419 Lakeview Ave, San Francisco, CA 94112
2 beds, 1 bath 840 square feet
Of course this targets the hipster audience with this line:
"The house is near to restaurants, shopping, including Whole Foods, MUNI Balboa Park BART station, Balboa Park & swimming pool, Stonestown Galleria, schools, colleges, & more."
And of course this is a bubble.  The place last sold in 2011 for $300,000: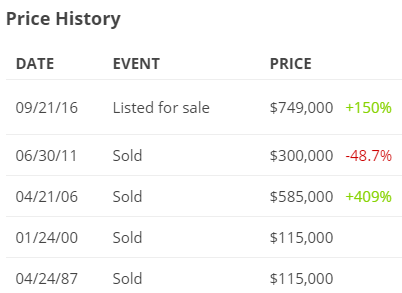 Yet somehow, in 5 short years it is now "worth" the current asking price of $749,000.  Yes, nothing crazy going on here. But the big slowdown in home sales in the Bay Area tells you some people are waking up or their wallets simply can't handle the nutty prices.

Did You Enjoy The Post? Subscribe to Dr. Housing Bubble's Blog to get updated housing commentary, analysis, and information.