Venice is an interesting place.  I've always enjoyed the unique atmosphere and it can be argued that Venice was one of the leading hipster enclaves in Southern California.  It was cool before it was cool to be cool.  Similar to San Francisco, old homes are being sold for ridiculous amounts of money.  We recently featured a home in Venice that had 0 beds going for over $1 million.  That is how crazy things are getting in SoCal.  But there is definitely more of a feeling of "get out at the top" versus "I'm buying to ride some more appreciation" sentiment.  Venice has gotten wildly expensive.  Even just a few years ago visiting friends in Venice you were entering questionable neighborhoods where it didn't seem safe.  But hey, who needs safety when you can live the life of luxury in a crap shack?  Is it any wonder why there is a steady migration out of California by the middle class?  Let us take a look at a home in Venice and get your thoughts on it.
Venice in California
Perception is everything when it comes to real estate.  Beverly Hills was able to garner fame and notoriety because at least the homes looked nice.  At least you were getting a home that looked like a million dollars.  Right now the big marketing push is "up and coming" neighborhoods.  Get in before you are priced out forever and are destined to a life of eating out of food trucks.
The home we are going to look at today was built back in 1904.  You read that correctly.  1904, as in 111 years ago.  Let us take a look at this place: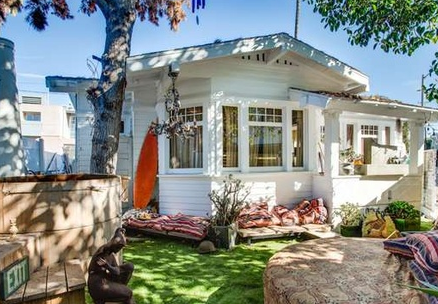 1130 Electric Ave, Venice, CA 90291
1 bed 1.5 baths 714 sqft
I love places that have more restrooms/bathrooms than actual bedrooms.  This place has 1 bedroom and is listed at 714 square feet.  I love the first few lines in the ad:
"Old School Venice living at its finest! Don"t miss the opportunity to own one of the most unique properties off Abbot Kinney! This bright happy bungalow is loaded with charm and character in one of the most desirable locations around."
This is definitely old school.  Take a look inside: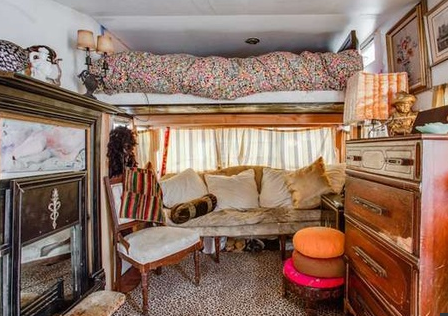 This place screams dual income hipster household.  I love that the place is pitched as old school but the price is definitely new school: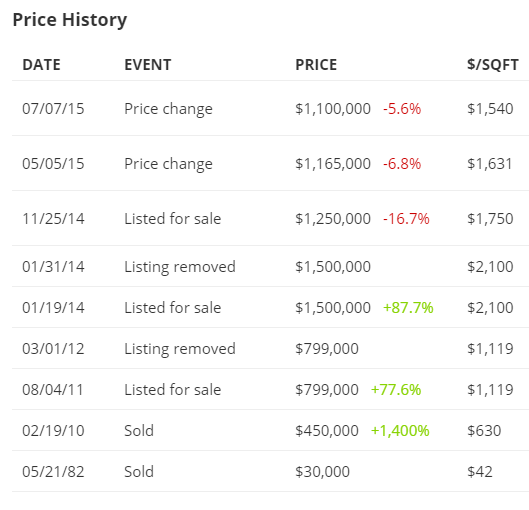 The last recorded sales price was $450,000 back in 2010.  It was then listed for $799,000 back in 2011 but was removed shortly after.  What justified a $349,000 increase in one year?  Apparently nothing.  But then in 2014 it was listed for $1,500,000!  Bwahahaha!  They bought for $450,000 in 2010 and were asking for $1 million more just because.  Of course that didn't work.  They had to drop it down to $1,250,000 back in November of 2014.  Then down to $1,165,000.  And now it is listed at $1,100,000.  This is still $650,000 more than what they paid for in 2010.  So what justifies a 144% increase in five years?
This is full on mania and with inventory building up, people are starting to crunch the numbers more carefully.  I'm curious, how does someone justify a 144% increase on this place?  As we all know, real estate is essentially a game of musical chairs, especially in boom and bust California.  Someone is trying to cash in on a lottery ticket here for Venice.
No mania here folks.  This is all reasonable and makes complete sense.

Did You Enjoy The Post? Subscribe to Dr. Housing Bubble's Blog to get updated housing commentary, analysis, and information.