There is now a concerted attack on Prop 13 as people with two ounces of common sense realize that no, grandma isn't being kicked out onto the streets because property taxes are going through the roof.  In fact, there is now evidence highlighting what we all knew and that is Prop 13 is a gift to the "I got mine so screw you" generation.  For example, the majority of people that inherit Prop 13 homes essentially use them as rental homes or second residences.  The issue with this system is that say you buy a crap shack in San Francisco today, it is very likely that you will pay 5, 7, or even 10+ times the amount in property taxes as your neighbors.  No one likes taxes.  And what is odd is that states like Texas, a state that no one can argue is "liberal" has some of the highest property taxes in the country.  People selectively choose which taxes they like and don't like.  Prop 13 sucks when you don't own but then if you do buy, your incentive is to keep the rate as low as possible.  And then you have the incredibly high cost of construction in California.  So of course builders are only focused on high-end homes or rentals where they can make their money back.
Prop 13
The L.A. Times has a piece on Prop 13:
"(LA Times) In Los Angeles County, as many as 63% of homes inherited under the system were used as second residences or rental properties last year, according to the Times' analysis. A similar trend was found in a dozen other coastal counties. Prime vacation spots in Sonoma and Santa Cruz have some of the highest concentration of homeowners receiving the benefit.

The inheritance tax break, The Times has found, has allowed hundreds of thousands — including celebrities, politicians, out-of-state professionals and some of California's most prominent families — to avoid paying the higher taxes owed by newer homeowners. The tax break has deprived school districts, cities and counties of billions of dollars in revenue."
As homeownership gets more elusive in California, you can rest assured that Prop 13 will be under attack.  And we are now seeing more press on this.  And of course the cost of building homes in California is expensive because of NIMBYism and other factors.  Take a look at this: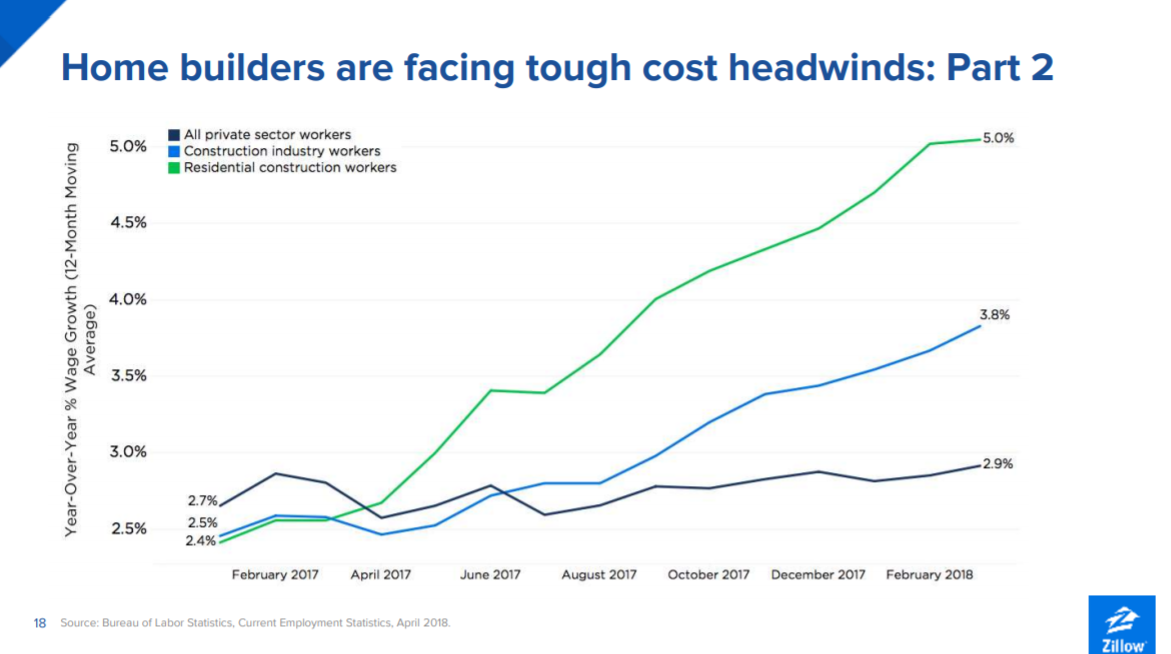 The actual cost of materials is going up but look at regional differences: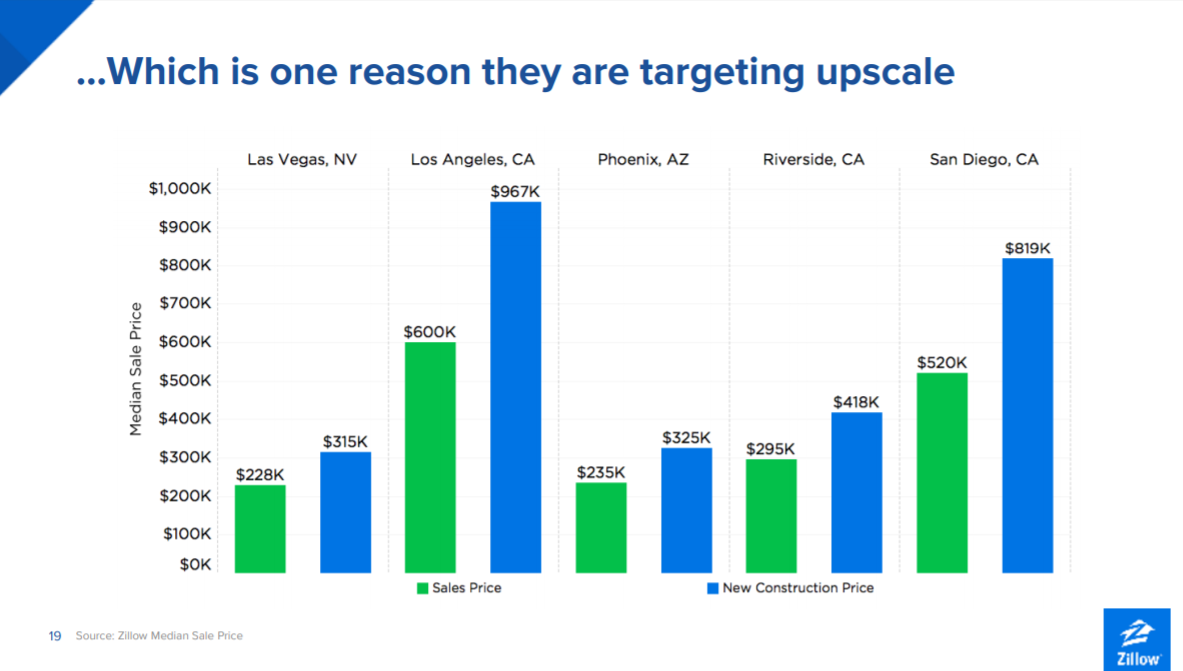 In Las Vegas and Phoenix building a new home might make sense.  In Los Angeles or San Diego?  Why would you do that if you are presented with the following cost constraints.  We also have a need for higher density housing but of course NIMBYism makes this more difficult.  And this is ironic because "free market" thinkers yap like little parrots regarding letting the market be free but love the following:
-Federal Reserve (which of course intervenes in the market)

-Prop 13 (which of course artificially keeps property taxes low in California relative to the nation)

-Mortgage interest deduction (government kicking some money back to you because of owning)

-Local and regional paperwork laws to make it hard to build new homes and construction
So much for a free market.  So what we get are million dollar crap shacks and odd situations where neighbors can be living in very similar houses with massive differences in their tax bills.  People want free lunches on all sides of the argument.  There is a large push now attacking Prop 13 and this is something that has gotten louder over the last year.
In many high cost California areas, the majority of households are now renters.  So expect this trend to continue.

Did You Enjoy The Post? Subscribe to Dr. Housing Bubble's Blog to get updated housing commentary, analysis, and information.