High housing costs have put extreme financial strain on working families in Los Angeles County.  There has been a rental revolution over the last few years causing rents to increase.  Despite the idea that this is being driven by income, this is merely being pushed by limited housing options.  Income has been stagnant for many years.  Since the crash, housing values have been pushed up by investors, flippers, and foreign buyers.  Starting in 2015, the economy slowed down and housing hit a wall. 2016 is off to a poor start.  What few realize is that many in L.A. County are living in densely packed areas through options like: living with parents, roommates, converted rooms, and pseudo-housing like garages.  We can label converted rooms as "informal housing" and in Los Angeles we have over 200,000 people living in these units.  In fact, parts of Los Angeles have population densities that beat out Queens, The Bronx, and Brooklyn.  And you wonder why street parking sucks.
The rental revolution drives informal housing
Housing cheerleaders only see one thing and they are fixated on price.  They don't really care about longer term challenges or the impact this is having on families immediately.  Environmental issues, poor schools, and living like sardines seems to be perfectly fine so long as price is driven up.  But many people are renting because this is all they can afford.  Informal housing actually shows that many can't even afford to rent a home or apartment.  So they need to find roommates, modified rooms, or converted garages.
A really interesting article by KCET focuses on South Gate but has some good figures that apply to many working class areas of Los Angeles:
"(KCET) Shrinking levels of housing production left residents of cities like South Gate in dire housing straights. A dearth of affordable housing meant many residents turned to informal housing. By the late 1990s, estimates suggested that anywhere from 50,000 to 100,000 residents across the Los Angeles region lived in informal housing units. By 2001, the Los Angeles Times argued some 200,000 residents lived in approximately 42,000 units of formal housing with rents ranging from $200 to $600 per month."
This was based on data from 2001 and the problem has only gotten worse.  Take a look at population densities for parts of L.A. in recent Census data: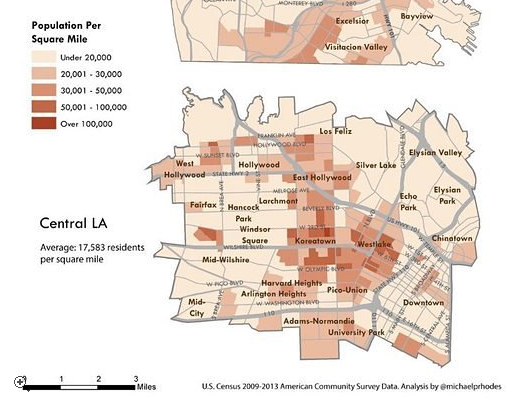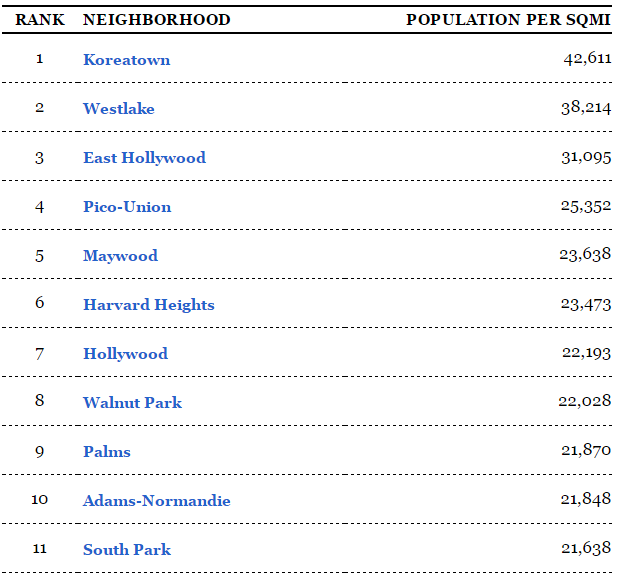 Koreatown and Westlake have population densities that actually surpass some of the boroughs of New York.  Take a look at their densities: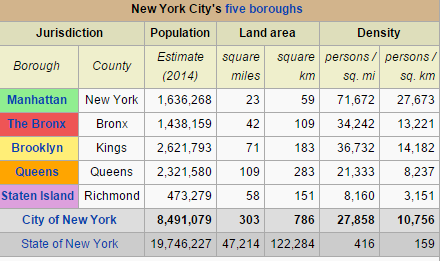 So Koreatown and Westlake actually have higher population densities than Queens, The Bronx, and Brooklyn.  So you want to live in one of these highly dense areas.  Here is what you can buy: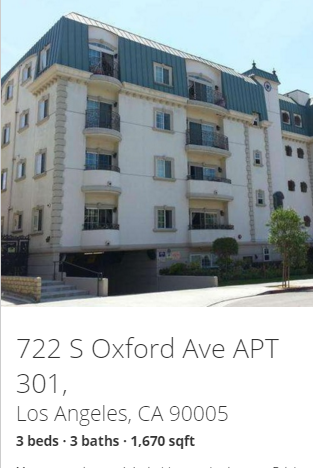 Let us look at the sales history here: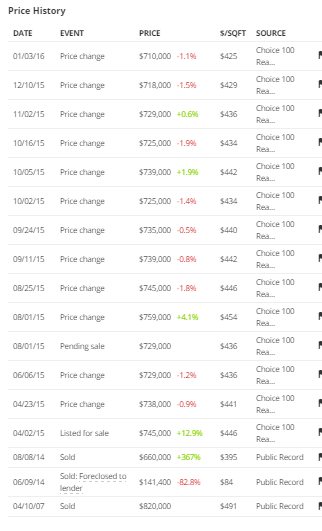 It sold in 2007 for $820,000.  It then went into foreclosure.  It sold for $660,000 in 2014.  Now someone is trying to get out but look at all that pricing action.  They started at $745,000 and now it is down to $710,000.  For a glorified apartment.  In an area that has a population density higher than some parts of New York.
This is the kind of delusional pricing that is going on in Los Angeles thanks to the rental revolution and the mania we've had over the last few years.  In more of the working class areas, informal housing is big.  And of course safety is of concern:
"Finally, and most importantly, there is the issue of safety. Every so often a tragedy unfolds and lives are lost. In 1996, five children died in Watts, when a fire broke out in a garage conversion. In March 2014, another fire in South Los Angeles killed a mother and her son. Similar stories unfolded in Riverside and Orange County the same year. "There is nothing noble in creating and perpetuating unsafe housing," noted former Zoning Enforcement planner Bell in 2014. "To suggest so is absurd. It is unethical to ignore those property owners who rent out unsafe housing units and risk everyone's safety."
Or say you want to live in East Hollywood.  Here is the street of where a home is currently for sale: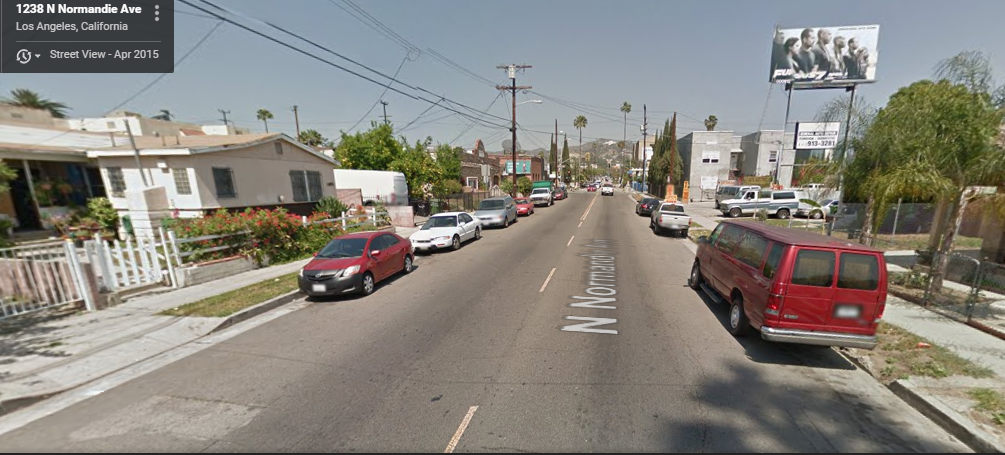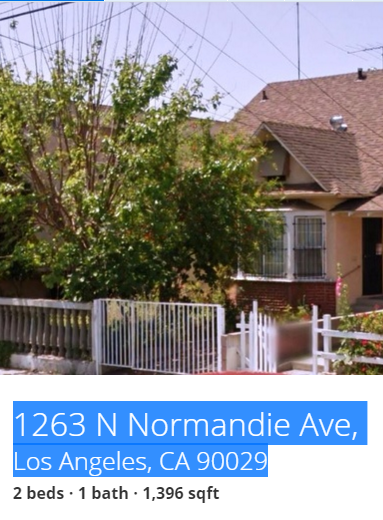 This place is yours for $645,000.  Some people are right saying that Los Angeles is becoming like New York (at least in population density).  However we definitely don't have the public transportation infrastructure of New York and informal housing units and adults living with kids is only adding to the traffic problem.
Then again, this is how you build a utopian housing market.  The stock market is a big thing to watch now.  Stocks were on a tear since 2009.  Last year was neutral.  So far this year, we are seeing some extreme volatility.  We are hearing about layoffs and companies closing.  Oil went below $30 a barrel.  The stock market is off to its weakest start ever.  China's stock market is in worse shape and their growth is slowing.  To think that housing values will only continue to go up is absurd especially with currently inflated prices.  Stocks down.  Employment growth slowing.  GDP ticking lower.  Oil crashing.  Yet somehow, housing values to the moon.  Typically stocks get hit, the economy adjusts, and housing follows.  But some think housing is decoupled from the rest of the economy as if you pay your rent and mortgage from promises.

Did You Enjoy The Post? Subscribe to Dr. Housing Bubble's Blog to get updated housing commentary, analysis, and information.