Do you ever wonder how some people are living large, sending their kids to private schools, driving around in leased European cars, and also manage to live in a million dollar home?  Sure, you can do it the hard way by earning a respectable income or you can go about it via the new get rich quick path.  As it turns out, hundreds of thousands of Americans are living in rather expensive homes without making a mortgage payment.  Squatting frees up a nice chunk of disposable income.  For years the perception was that only poor low income neighborhoods were filled with REOs and that foreclosure was a Scarlet Letter carried only by less affluent families.  Of the two million active foreclosures over 40 percent have not made a payment in well over two years.  Just think of all those suckers paying their mortgage on time or making their rent on a monthly basis!  Contrary to popular belief, some of the most affluent neighborhoods have these faux money folks roaming around acting like the Joneses.  Today we'll go on a million dollar foreclosure mission in one of our favorite stomping grounds, Beverly Hills.
Foreclosure and no mortgage payment for five years?
The most e-mailed story of the week has to be about the couple in Maryland who purchased a million dollar home in Maryland but have made no payment in five years:
"(Washington Post) The eviction from their million-dollar home could come at any moment. Keith and Janet Ritter have been bracing for it — and battling against it — almost from the moment they moved into the five-bedroom, 4,900-square-foot manse along the Potomac River in Fort Washington.

In five years, they have never made a mortgage payment, a fact that amazes even the most seasoned veterans of the foreclosure crisis."
Read the story.  Become inspired.  The country has largely become a moral hazard sandwich where the bigger middle is forced to bailout the corrupt investment banking sector and also subsidize countless squatters in prime areas.   This is only one case of the hundreds of thousands of homes in the shadow inventory.  I'm reminded when I used to hear people arguing that Alt-A and option ARM loans were simply creative financing options for doctors, lawyers, and actors too busy to document their income.  "Documenting your income is for suckers!  I'm too busy with my auditions to fill out lousy paperwork."  Most of these have defaulted or have become part of the trillion dollar bailouts handed over by the Fed to their banking buddies.  Who needs a reset when you can simply not pay?
"The Ritters, who bought their house for $1.29 million with almost no money down, are hardly representative of the vast majority of Maryland's distressed homeowners."
Where are all those toxic loans?  Many are simply being ignored and are part of the taxpayer bailout.  Makes you feel all warm and fuzzy.  Let us examine Beverly Hills for some million dollar foreclosures.
Beverly Hills – two foreclosures listed while 120 homes in foreclosure process
Beverly Hills has one of biggest million dollar shadow inventory of any city in the US.  The MLS lists two homes in foreclosure while 120 are in the foreclosure pipeline: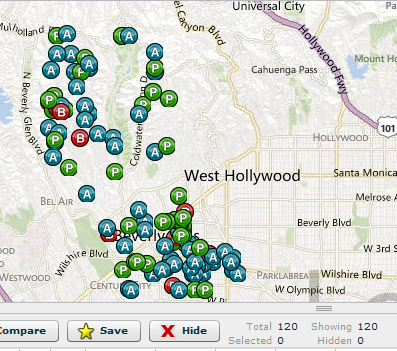 Some people naively think that the toxic Alt-A loans simply disappeared.  They have not.  Lets go hunting for a million dollar foreclosure.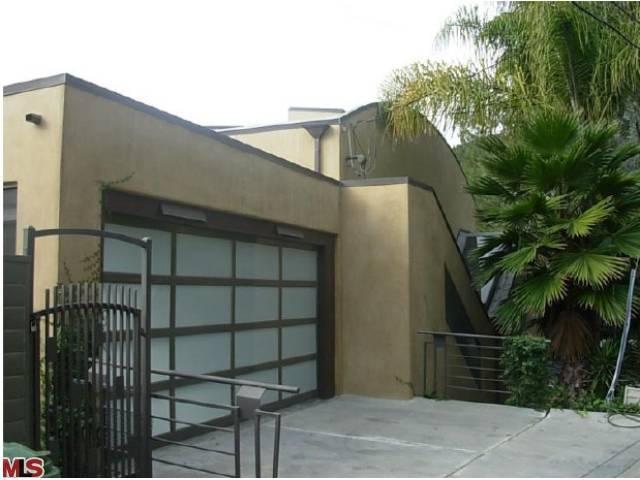 9994 REEVESBURY DR
Beverly Hills, CA 90210

5 bedroom, 3 bathroom, 0 partial bath, 2,784 square feet, SFR
This home hit the MLS in the last week or so.  This home is listed for sale at $900,000 and is a decent sized place in the 90210 zip code.  But more importantly, let us dig into the previous note details here:

What a shocker!  Alt-A and option ARM happy WaMu shows up on a current foreclosure.  Read about the rise and collapse of WaMu here:
Looking at the loan history we find the following:
-1.  The loan was made on 5/23/2006 (at the peak of the bubble)

-2.  By 05/18/10 the default amount was already $28,092

-3.  The first notice was placed on 08/20/2010

-4.  The bank took this place back on 11/22/11 for $1,236,000 (original loan $1,155,000)
Do the math here.  By the time the bank took this back as a REO the backup in payments and fees amounted to $81,000.  If you think the market is so hot in these big money areas then why is the bank listing this place at $900,000 or 22 percent the loan amount back in 2006?  This is in Beverly Hills by the way.  Remember foreclosures never happen in rich areas as long as Louis Vuitton bags are on the street.
If the place had a NOD filed on 05/18/2010 it had missed at least three payments at that point meaning the last mortgage payment was likely in January or February of 2010 (probably even in 2009).  So this million dollar home had zero mortgage payments up until November of 2011 when the bank took it back (over 20+ months in a very prime area).
This brings our first million dollar hunter find to a close.  I'll try to do a routine series on this given how some people in California seem to think that every person is making $1 million a year and has uncle moneybags funding every purchase.  2 MLS listed homes and 120 homes in the foreclosure pipeline for Beverly Hills.  Think this case is unique?  Think again.
What would you purchase with no mortgage or rent payment?        

Did You Enjoy The Post? Subscribe to Dr. Housing Bubble's Blog to get updated housing commentary, analysis, and information.