The housing recovery has really been an odd one.  It has been driven by low inventory, anxious builders, and an army of investors.  In the end what has occurred is that the homeownership rate is near a generational low, we have 10 million new renter households over the last decade, and home prices are up on relatively low sales volume.  How can there be big sales volume when inventory is so constrained?  It is a good question to ask.  In any market you will have periods of capitulation, where people simply give in.  You see it happening in this market where people purchase crap shacks as if taking their medicine when they were a child.  The place physically sucks and is overpriced but hey, you need to do it because mommy told you it was the right thing to do.  We've been in a holding pattern for a couple of years yet last month, sales did take a rather big drop.  It was the biggest drop since April 2011.  Is this simply an anomaly or are people priced out?
The latest dip in home sales
It should be noted that sales volume drops before any impact is reflected in prices.  This is simply the way things go in housing.  In fact, you'll need a good year or two of lackluster sales to really have any pull on prices.  Any journey needs to take a first step and it is abundantly clear that housing values are being jacked up in manic ways in many areas.
First, let us look at the drop in sales: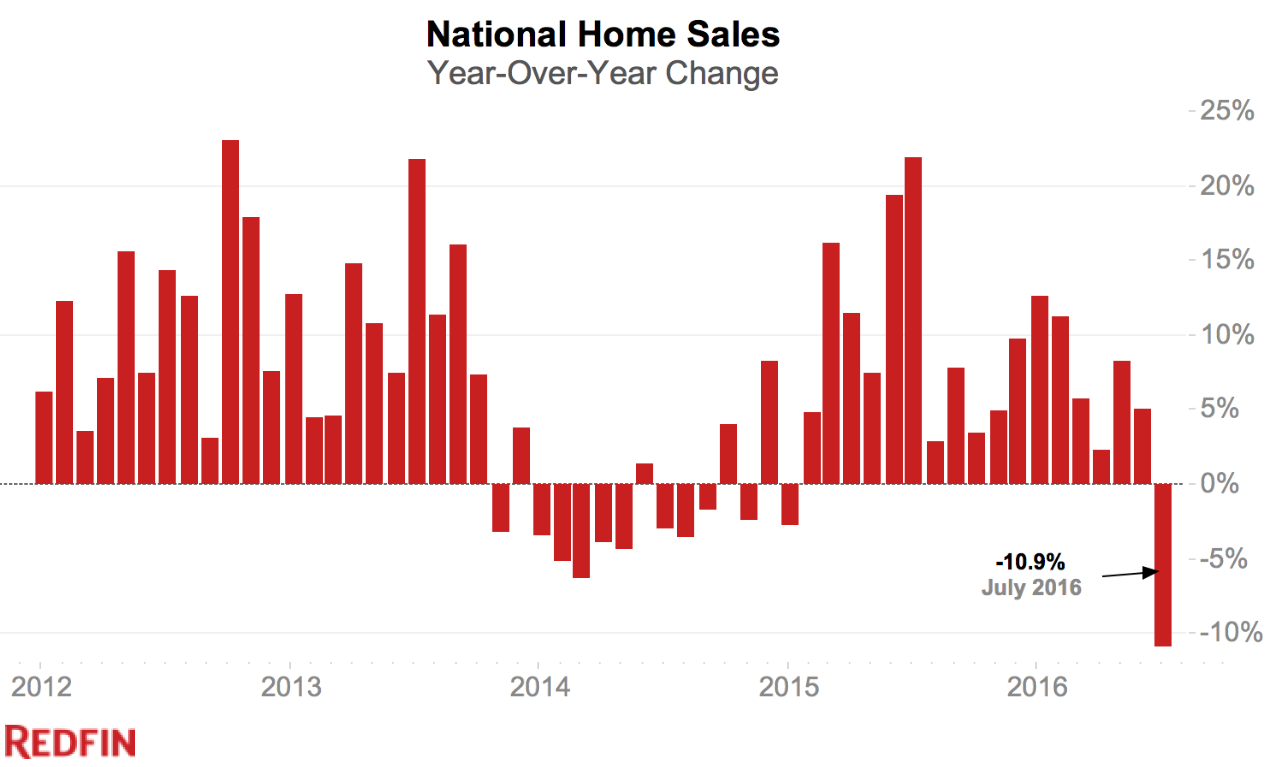 Clearly something occurred last month.  Of course one month does not signify a trend.  And this would be an odd time for it to occur since summer is generally a good month for home sales.  The stock market seems fine and employment seems okay on the surface as well.  But turning points usually happen when folks least expect it.
The drop here is the biggest in over five years.  And we see this happening across many markets in the U.S.: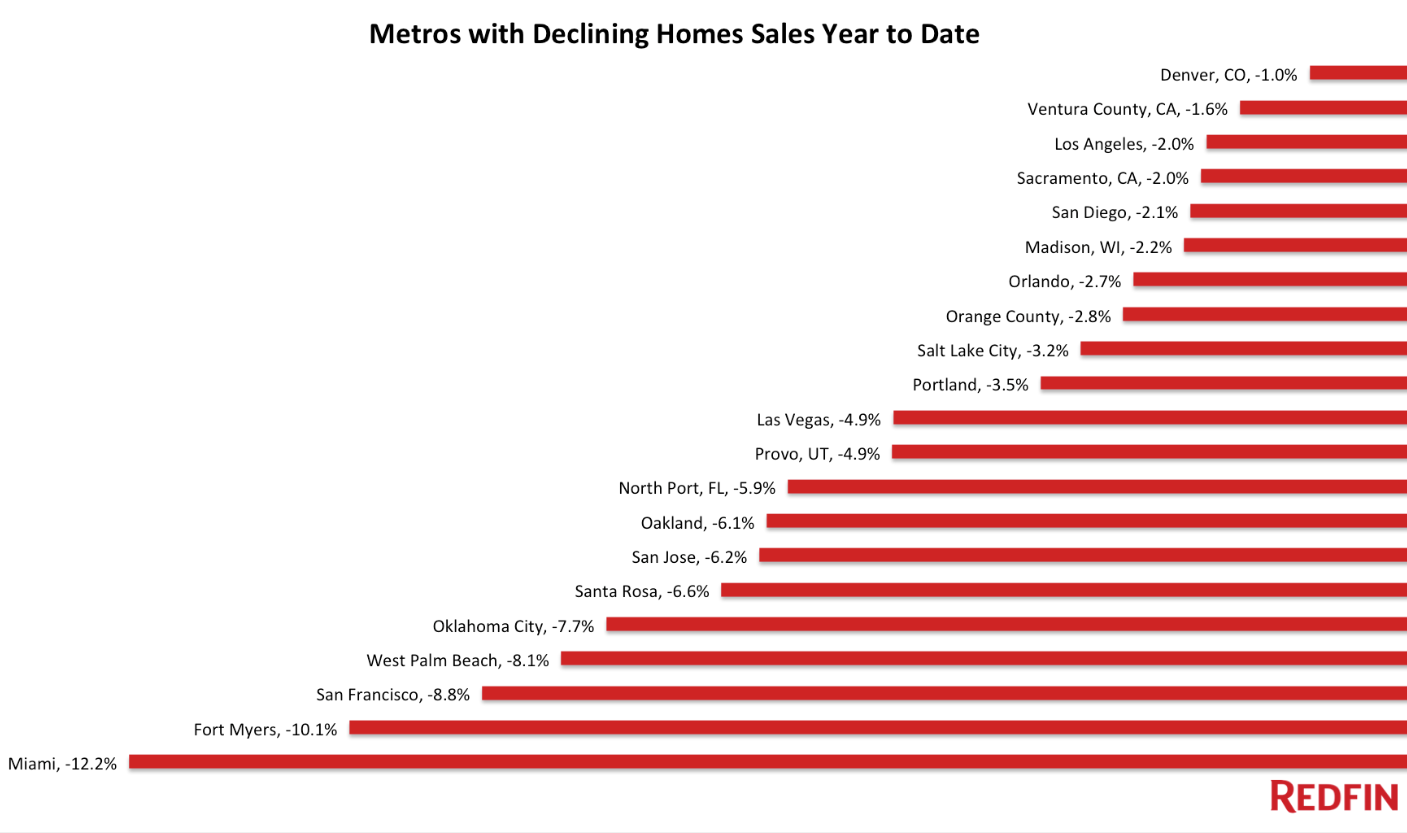 Lower sales volume simply means there will be more inventory if this pattern continues.  More inventory means more choices for buyers and assuming the belief continues to hold that real estate never goes down, we may see this pattern continuing.  But there is this virtuous circle effect going on at the moment.  We've been on an upward slope when it comes to seeing home values going higher therefore inspiring more people to buy.  From mansions to crap shacks, all home values seem to be moving strongly in one way.  The housing fiasco now seems like ancient history.
So the major gains in home prices need to continue to keep this party going but what if things stall out?  If anything the drop in sales is more of this realization.  How many HGTV upgrades can people flip before the entire market is left with only granite countertops and stainless steel appliances?  This might be a good ancillary market to follow.  Quick, someone dig up a chart on stainless steel appliance sales per year.
At some point something will give.  People tend to have this blind faith in the Fed which by the way, missed the last housing bubble and largely set the stage for its expansion.  I will remind you what the former Fed Chairman said back in 2007: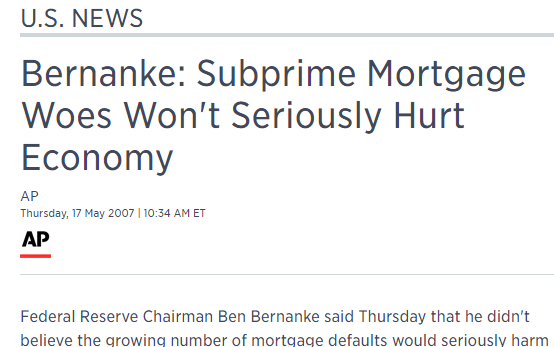 Things can change very quickly.  We'll have to see if this is simply an odd ball month or something bigger.

Did You Enjoy The Post? Subscribe to Dr. Housing Bubble's Blog to get updated housing commentary, analysis, and information.