The renting revolution continues in Los Angeles.  For the first time in history the City of Los Angeles tops 4 million people.  Much of this growth of course is being supported by sardine like living in multi-family units.  Which of course, is only going to add to additional traffic congestion.  But who cares!  Prices went up and that is all that matters.  Quality of life be dammed.  L.A. is consistently ranked as one of the worst places for traffic in the entire country.  House horny enthusiasts of course will try to use this data as some kind of great thing but in reality, even for those buying homes in the city you will still need to access those roadways which are now going to have more people on them.  And yes, it is very likely those people are going to be renters since L.A. and L.A. County in general is a renting majority county.  It is amazing to see the population of L.A. now top 4 million.  I can't wait to jump on the 405, 10, and 5 freeways with all these new people!
L.A. growing and traffic only to get worse
There is a number of crap shack shoppers that have an idealized vision of what it is to own a home.  They think that they will access the beach quickly.  Not going to happen and try going on a weekend when families are free.  Going to Big Bear when we have that rare snow storm?  Just give it a go and see how easy it is.  I've gone multiple times this way and it feels like you are in a line for a Disneyland ride which doesn't make it all that great after a brutal drive up highways crowded with L.A. drivers.  It is great during the work week but most people can't take advantage of that because they are working and slaving away trying to make the mortgage on their crap shack or pay the rent.
The population is growing: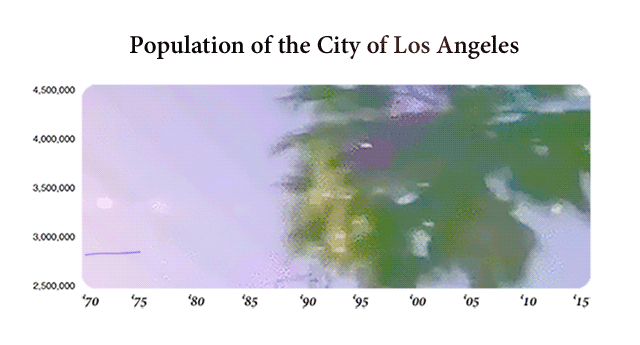 But of course, the large growth is coming from those unable to afford crap shacks.  Therefore, multi-family unit housing is kicking butt and more rentals are in the making:
"(LAist) Of particular interest is the continued growth of multi-family housing over single-family housing in both the city and the county of L.A.

According to Schwarm, there has been more multi-family housing than single-family housing built in the area for the past four years, but prior to that—except for a single year in the 1970s—L.A has always seen a majority of single-family housing being built. Perhaps things are finally a-changing."
They are a-changing.  This area is going to get a whole lot more crowded.  Traffic is only going to get worse.  Unless you plan on staying put in your tiny little bubble, you will need to venture out of your confined zone.  All those benefits of being in L.A. require you to drive.  The trend over the last decade has been very clear and that is L.A. is undergoing a major renting revolution.
You also have Millennials unable to rent moving back home with parents which I'm sure will add to housing density.  It might be surprising to hear what cities are booming.
In L.A. County the fastest growing city was Vernon, growing at a rate of 72 percent.  Here is nice affordable place for you in Vernon: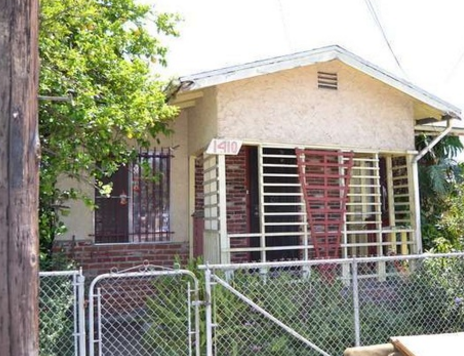 1410 E 66th St, Los Angeles, CA 90001
2 beds, 1 bath listed at 792 square feet
You have an old school owner here:
"Rare opportunity to tailor make this charming Craftsman style home the home of your dreams! Needs some real TLC, however a great palette to work from. Same owner for 61 years with many great memories. Great walk score and steps away from major shopping and good schools."
Good schools?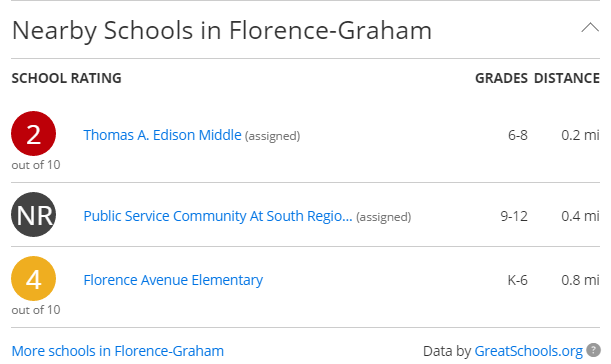 Not exactly.  But for the $199,000 sticker price for the fastest growing city in L.A. County you need to shut your mouth and be thankful you can afford something.  Just don't have kids and don't send them to school here.  You also need to be mindful of the factories and businesses around:
"(LA Times) The first Zoila Meeks heard about pollution from a Vernon battery recycler was when workers showed up at her Boyle Heights home last month and asked to dig up her yard to test for lead.

They found it, and now Meeks and dozens of other residents in this quiet neighborhood of tree-lined streets tucked near the Los Angeles River are left wondering whether their health has been threatened, and what is going to happen to their homes."
At least you get a nice hipster kitchen: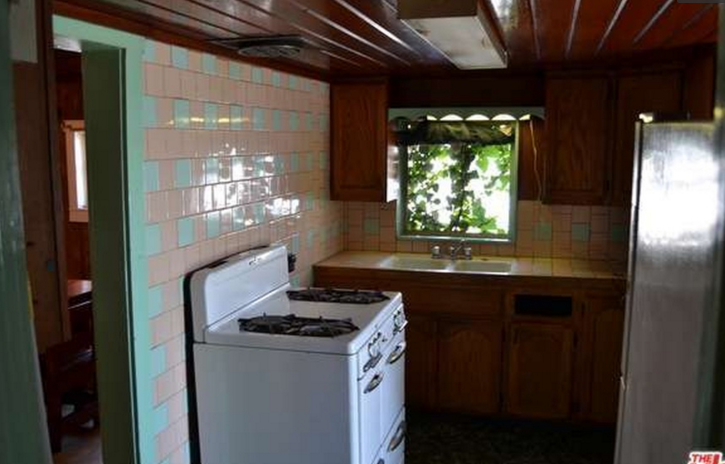 Viva la renting revolution in L.A. County! If you notice traffic is worse and you are wondering why, wonder no more.  Things are just getting more crowded.  And if you think crowded always equals better living, just look at São Paulo, Mexico City, or many of the mega cities in China.  Don't believe me?  Take a trip there and drive around.  Do you look forward to this?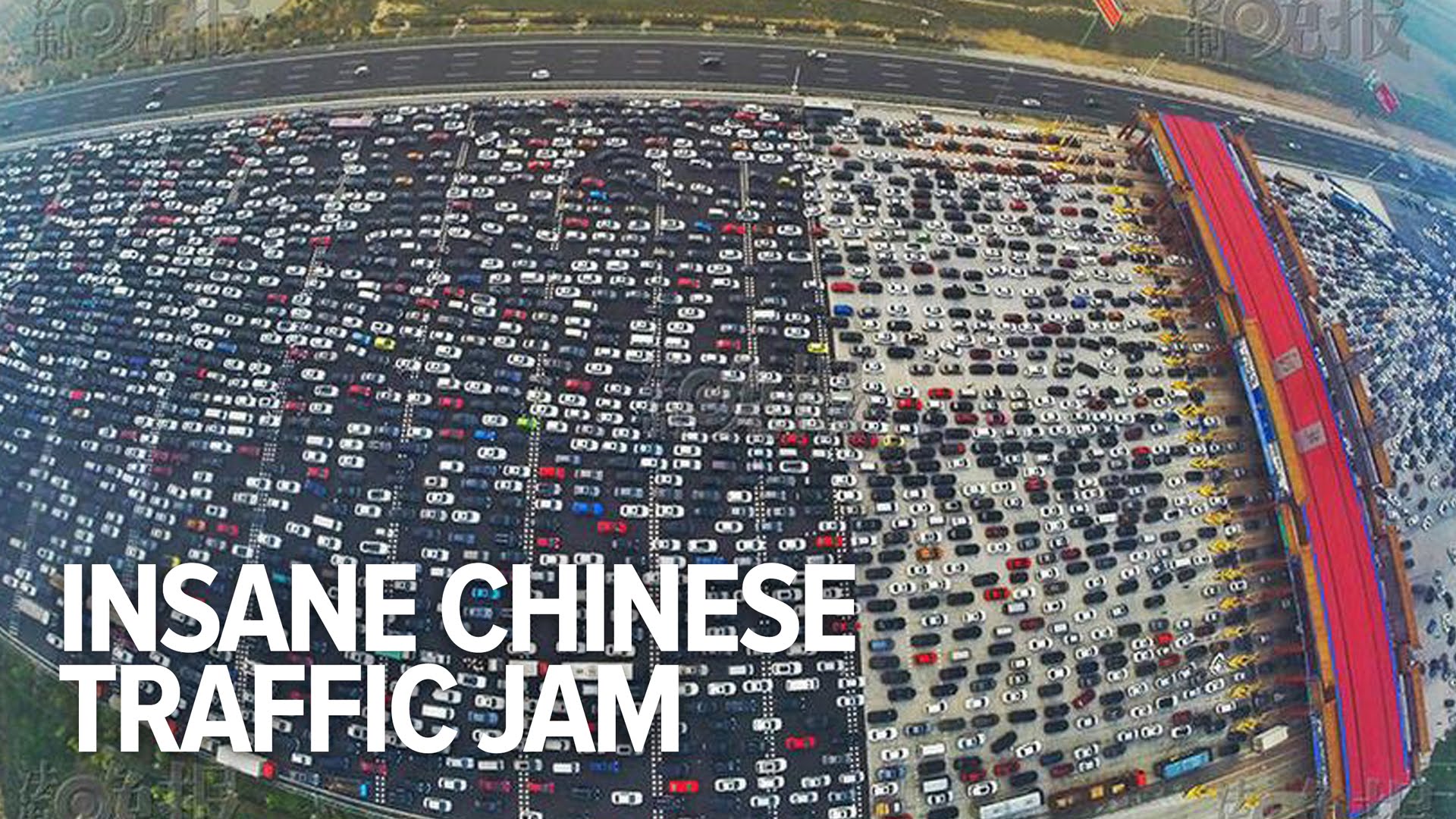 I'm sure the house horny brigade just can't wait to spend 2 hours in traffic so they can arrive to their World War II built crap shack.

Did You Enjoy The Post? Subscribe to Dr. Housing Bubble's Blog to get updated housing commentary, analysis, and information.