The mania in certain California neighborhoods is so dramatic that my e-mail box is now filled on a daily basis with Real Homes of Genius.  It isn't as high as it was in 2007 at the apex of the last bubble but I'm seeing some pretty outrageous properties being listed for pipedream prices.  Targeted markets are definitely benefitting from the investor fever.  First, many of the homes being sold are actually being sold for the land.  Given the headline cost plus construction costs this is a very tiny market segment here.  Yet the froth is very obvious in these regions.  Santa Monica is prime Westside housing.  It is hard for anyone outside of the region to understand the crazy prices in Santa Monica.  Even those in the region have a hard time understanding.  Today we'll focus on this area and pull up a property that only an investor could love.  Welcome to the wonderful Republic of Santa Monica.
Roaring 20s built, Prohibition inspired prices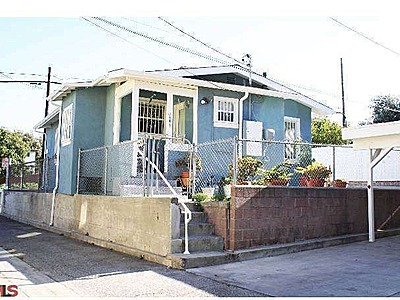 411 Ocean Park Blvd, Santa Monica, CA 90405

Bedrooms:          2 beds

Bathrooms:        1 bath

Single Family:   932 sq ft

Lot:        2,905 sqft

Year Built:           1920
This home was built prior to the Great Depression.  The home is definitely a tear down.  Anyone that can afford $895,000 for a home is unlikely to live in this place as-is.  As we discussed previously legislation like Prop 13 has provided golden real estate handcuffs to many baby boomers.  In this case, this home that is priced at $895,000 is being assessed at $58,458.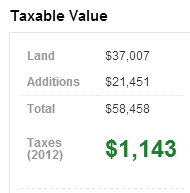 This is how someone can live in a near million dollar home and live modestly: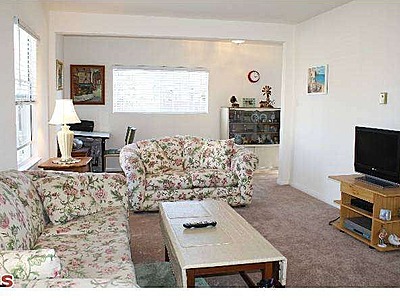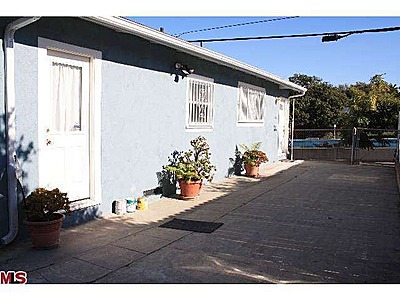 Does this look like an $895,000 home to you?  This is 932 square feet with 2 bedrooms and 1 bath.  How much will it cost to tear it down and rebuild?  I love the ad on this place:
"Great investment opportunity in a prime Santa Monica location! Beach bungalow with two bedrooms, one bathroom. Home is filled with tons of natural light and a spacious living room. Kitchen with a breakfast nook. Lots of charm. Parking for up to four cars. Huge upside potential."
Lots of charm – yup.
Parking for up to four cars – maybe for a rental?
Huge upside potential – only if you can flip or turn this into multi-unit housing and keep your costs controlled.
The only way this is a good investment is if you tear it down and construct more than one unit on this land.  As a rental this makes absolutely no sense.  A cash investor will not move on this unless they plan on tearing it down.
This home was only listed recently but this is common in terms of what is coming across my desktop.  There is an absurd sense of euphoria and a notion that if you want to own in prime locations, you have to take whatever inventory is available.  This year inventory has increased but at a very slow level.
Southern California as a region has seen prices boom back up.  The median price in Southern California is now $384,000.  Still far away from the $500,000 median price peak but a lost decade has occurred.  The median price for this Santa Monica zip code is $1.5 million so maybe you are getting a great offer (only if they throw in the furniture).  Many areas like Santa Monica are nearing peak prices (homes like this are a testament of the fever that is hitting prime locations in the Southland).  It'll be interesting to see what this home will sell for.  No matter what the price, this seller is going to make out big time.  After all, this home was built during the roaring 20s when prohibition was around.  Thank goodness liquor is now legal so you can take a swig and buy this place.

Did You Enjoy The Post? Subscribe to Dr. Housing Bubble's Blog to get updated housing commentary, analysis, and information.