It is pretty safe to say that housing has become like a stock in many markets across the United States.  People need to carefully evaluate many factors before buying and things are moving at a much faster pace in our globally connected economy.  The market is complex and in some areas big investors and foreign money create even more complicated scenarios.  The idea of simply buying a home and enjoying the spoils isn't so clear cut anymore.  If it were a simple decision we wouldn't be debating the merits and you certainly wouldn't have the Fed chasing interest rates lower trying to keep the debt game going.  But in this current environment, we are betting.  Some are betting that home prices will continue to rise despite stagnant income growth and the precarious leverage some households are taking just to own.  For many in SoCal their retirement strategy suddenly becomes a "one asset" portfolio when they put their large down payment on their crap shack.  Let us run some numbers on buying and renting in Culver City.
The rent versus buying math in Culver City
Culver City has felt another resurgence in prices and people are back at it with flips.  This year the momentum has slowed down in line with the stock market.  Prices are up along with many other California cities but the question now becomes, is this sustainable?  If it is, then should you buy?  If it isn't, what is the next phase?
For many, prices are so out of control that the decision is already made – they are unable to buy simply because they don't have the money.  In L.A. County the last few years has shown most households are being pushed into renting situations.  This trend doesn't seem to be going away.
Let us look at a home for sale in Culver City: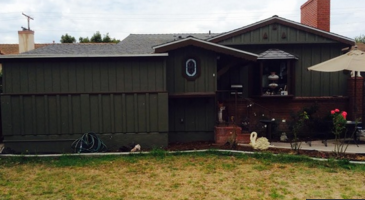 4159 Jackson Ave,
Culver City, CA 90232
3 beds 2 baths 1,136 sqft
A nice starter home.  1,136 square feet isn't too big of a place.  From looking at this place, there isn't anything to blow you away.  Let us look at the list price: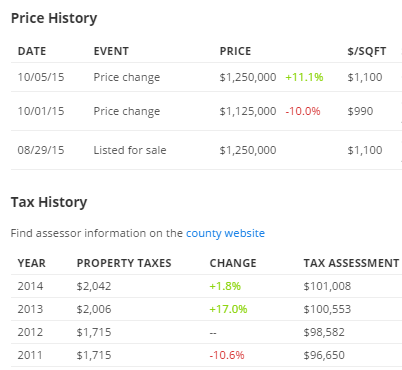 The current asking price is $1,250,000.  Let us now look at a rental nearby: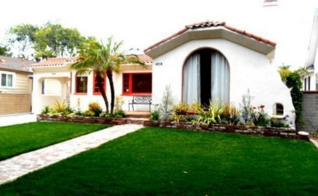 4210 Lincoln Ave,
Culver City, CA 90232
3 beds 2 baths 1,485 sqft
The rental will give you an additional 349 square feet.  The current monthly lease amount is $4,000.  Let us say you are determined to buy.  You have 10 percent to put down (a common figure).  Here is what you are looking at:
$125,000 down payment
Monthly PITI:                     $6,341
So you are out the $125,000 and are paying $2,341 more a month on your housing payment.  Say you stick that down payment in a total market index fund (which historically has kicked back about 7 percent).  You will have $951,531 in 30 years just by doing this with your down payment.  If you invest the difference between your rent and housing payment the difference is even larger.
And did you catch how much they are paying on taxes for the house that is for sale?  For 2014 they paid $2,042 (assessed at $101,008 thanks to good old Prop 13).  You as the new buyer will have it assessed at the market rate of $1,250,000 (you are looking at roughly $15,000 in taxes annually).  And taxes will never ever go away.
The home for sale was built in 1923 so there will be required work over the next 30 years.  And people over estimate how long they will stay.  Data shows most people move before that 30 year mark.  According to the National Association of Home Builders the average length of stay is 13 years (certainly not 30).  Why is that?  Because life happens in between.  At these price levels, you need to stay put for a good duration to make a profit (or even break even).
But you say you want to paint the walls.  At $4,000 a month, I'm sure you can sign a multi-year lease with a landlord and ask if it is okay to paint the walls.  Or you can put $125,000 (or $250,000) down and paint the walls blue, yellow, or green.  I think a lot of people are misinterpreting the security of a "home" with wise financial planning.  In California, many are approaching investing with the one asset approach and most of it is in housing – a proven boom and bust asset class.  Even after 1,000,000+ recent completed foreclosures in the state, there is still this allure that housing is the perfect investment.  Keep mind once the home is paid off, you still have taxes, insurance, and maintenance costs taking money out of your wallet.  Even a million dollar home that you live in is not throwing any money your way like a dividend producing stock for example.
I rarely see any articles discussing the opportunity cost of your down payment being invested or a deeper examination of the true tax benefits of owning.  Many with higher incomes are already using other tax strategies like diverting income into 401ks and IRAs so the net benefit of the mortgage deduction may not be as big as you think.  You also have things like the AMT that kick-in.
In other words, the renting versus buying decision is not as simple as some would like you to believe.  The decision becomes even cloudier in frothy markets like the one we are seeing today.  The above real world example proves that.

Did You Enjoy The Post? Subscribe to Dr. Housing Bubble's Blog to get updated housing commentary, analysis, and information.