It is hard to keep up with the countless government programs trying to keep the housing market artificially propped up.  In the last few weeks however I've noticed many more homes being offered for sale qualifying for "HomePath" financing which is a program apparently offered by Fannie Mae.  These homes are real estate owned homes by Fannie Mae and many also qualify for additional renovation loans if the home needs additional work.  In other words, the inventory bump is now starting.  How much will hit the market is hard to say.
Now I've seen some beat up properties in lower priced neighborhoods being offered through HomePath but recently I have seen more and more homes being offered in mid-tier markets.  Today we'll look at a home in Huntington Beach California.  Today we salute you Huntington Beach with our Real Home of Genius Award.
HomePath – The Other EZ Housing Loans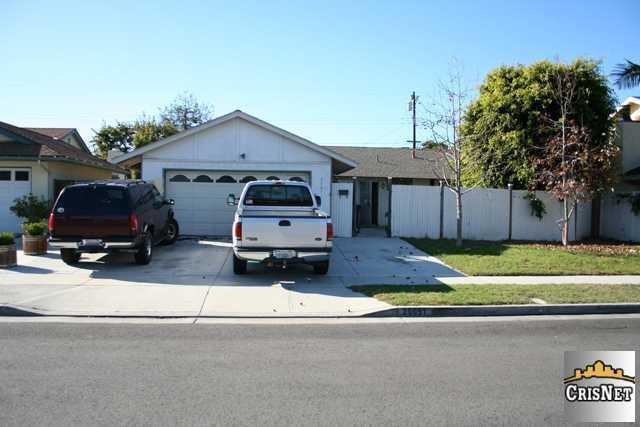 The above home is a 3 bedrooms and 1 bath home in Huntington Beach.  It is listed at 987 square feet.  It is in the 92646 zip code.  Let us examine sales data for that zip code first:
March 2010
Median Price:    $499,000
Sales:                    55
Three bedrooms from 987 square feet is really using space efficiently.  If you wanted to find a HomePath property, the ad doesn't do a good job highlighting that point:
"- this is a fannie mae homepath property. – purchase this property for as little as 3% down! – this property is approved for homepath mortgage financing. – this property is approved for homepath renovation mortgage financing."
I think this is a HomePath property.  So after seeing more of these properties hit the market, I decided to go to Fannie Mae to see what it takes to qualify for one of these properties:
"Low down payment and flexible mortgage terms (fixed-rate, adjustable-rate, or interest-only)"
Wait, we're pushing more adjustable-rate and interest-only loans?  I'm glad we've learned our valuable lesson!  Let us see what other "benefits" are included with HomePath properties:
"You may qualify even if your credit is less than perfect"
Well that is reassuring…
"Down payment (at least 3 percent) can be funded by your own savings; a gift; a grant; or a loan from a nonprofit organization, state or local government, or employer"
Say what?  I like how we are provided a variety of "creative" options on how to line up that low down payment.  This sounds very familiar (I think I might have seen the same pitch in some of those option ARM commercials).
"No mortgage insurance"
"No appraisal fees"
Seems like the bar is set fairly low to qualify for one of these properties.  But wait, there's more!  You also have access to additional funds for renovations:
"Financing to fund both your purchase and light renovation"
So to get the market moving again, we've reverted back to the days of EZ financing.  Didn't we get the memo that a low down payment hikes up risk to another dimension?  Apparently looking at a W2 is now what qualifies as due diligence.  What is interesting on the above home is that the last sales data I can find is back in 1998:
09/01/1998:        $196,000
So what probably occurred is the property took on a refinance and it was hard for someone to make those payments.  But the neighbors of this HomePath property are actually in preforclosure: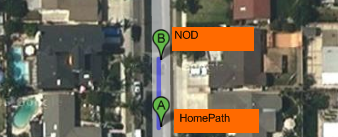 The pre-foreclosure is slightly bigger listed at 1,132 square feet with 3 bedrooms and 2 baths.  The first mortgage is listed at $608,000 and a NOD was filed on January of 2010.
One thing is certain with Southern California and that is we are now seeing more inventory enter the market: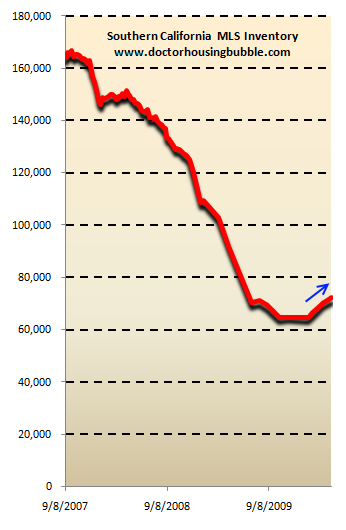 And for a place like Huntington Beach with 606 MLS properties, there is much to grow.  On the MLS only 27 properties are listed as foreclosures but if we add in REOs, NODs, and scheduled auctions we'll find a shadow inventory of 790 properties.  People ask when the market will be back to normal.  One simple thing to look at is the shadow inventory figure.  When it drops down to say 10 percent of the total MLS listings for an area, then maybe we'll get closer to a more normal market.  Until then, the market is basically being artificially propped up by a litany of programs.  In fact, I only stumbled upon HomePatch because a few in the industry pointed these properties out to me explaining that Fannie Mae and Freddie Mac are now getting more aggressive on cleaning out inventory.
So is now a good time to buy?  Probably not given the California budget and our current employment situation.  But I'll tell you this, there is every kind of one time incentives out there (i.e., the $10,000 state tax credit, the $8,000 Fed credit, artificially low interest rates, GSE flexible terms, etc).  California foreclosure numbers came out for Q1 and they are still elevated but moving lower: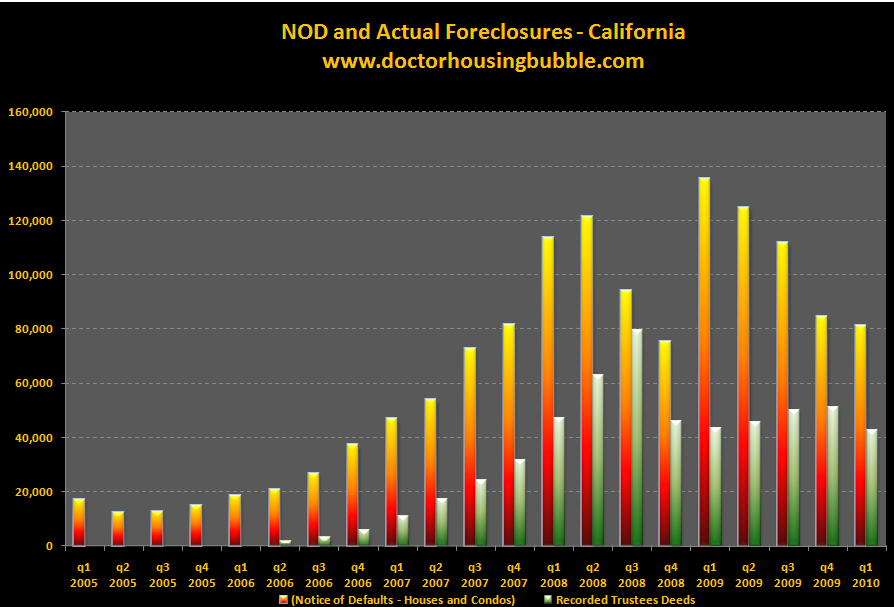 The numbers still remain elevated and we have yet to move a solid amount of shadow inventory.  But now it looks like we are seeing more movement in mid-tier markets.  The question is, what will this do to prices?
Today we salute you Huntington Beach with our Real Homes of Genius Award.
Did You Enjoy The Post? Subscribe to Dr. Housing Bubble's Blog to get updated housing commentary, analysis, and information.