I was reading an article where it discussed how a small number of Millennials are now inching back into the housing market. But what was telling was that many of them were unhappy with their purchases. Why? As you might expect, buying a home always isn't the right choice and there are expenses. You have taxes, insurance, maintenance, a 30-year mortgage, and other things that many people just don't factor in. I've made this point before where many people buy a home and then start popping out kids. Usually the rush to buy is the external considerations of life versus the actual economics. So you get hit with big expenses all at once. For many professionals, childcare equates to what you would pay for college tuition per year! And of course, many Millennials are buying houses at near peak levels using mega mortgages just to squeeze in. In places like California we are already seeing inventory rising. Of course inventory is rising as fewer and fewer people can afford homes at current prices.
The turning market
The real estate market turns at the speed of a massive cruise ship. Little by little things start to turn:
-Inventory rises
-Sales drop
-Fewer people can afford homes
-Sellers slowly come to terms (more price cuts)
Eventually equilibrium is found. The fortunate thing right now is the economy is still robust but people are massively in debt. The Fed doesn't have much more ammunition should we have a recession, let alone a severe recession.
Home prices are now back to peak levels: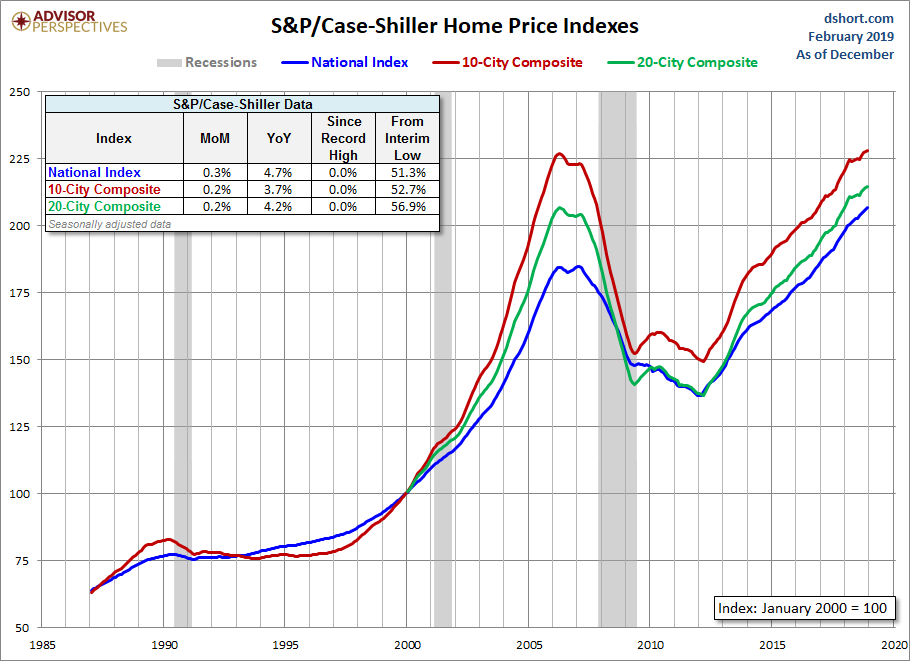 These are new peaks being achieved.  And home prices are once again disconnecting from the overall inflation rate: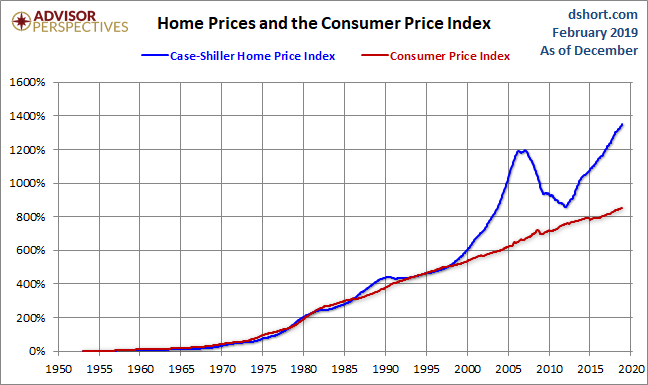 What you can see from the last chart is that after the housing bubble burst, at the trough, home prices actually aligned with the overall rate of inflation historical trend. But the market is now clearly turning.
Take California for example.  The amount of inventory floating in the market is slightly growing but more important the number of people that can afford homes is astronomically low. Take a look at Los Angeles: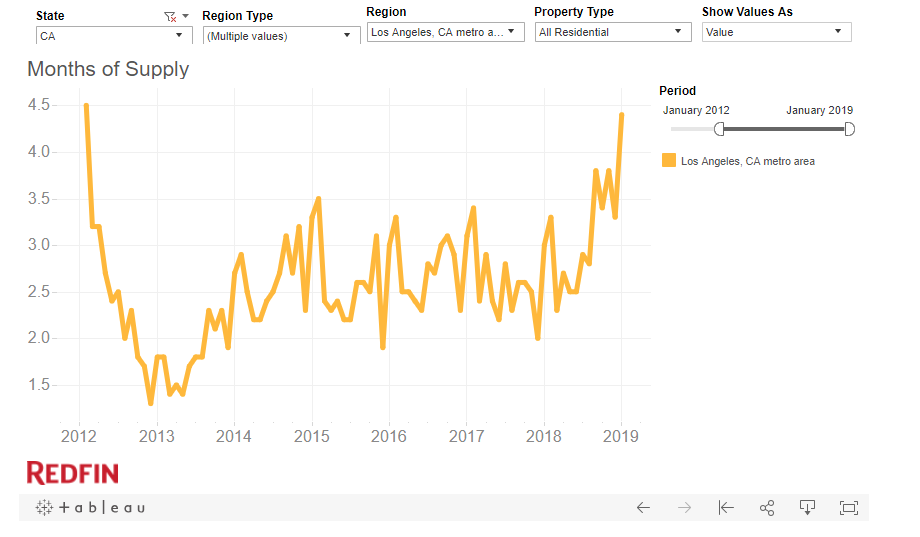 This is the highest months of supply of homes in Los Angeles going dating back to 2012 during the trough. At some point something has to give and it looks like people are simply buying at a much slower pace. There have been many more price reductions as well in the last couple of years to entice buyers and Millennials to purchase homes.
As we all know, there is no free lunch and eventually things do find a balance, just like they do in nature.  
Did You Enjoy The Post? Subscribe to Dr. Housing Bubble's Blog to get updated housing commentary, analysis, and information.