The housing market is deep into mania.  You can see it in the eyes of the house lusting buyers and the overweight Taco Tuesday baby boomers drooling at their mouth trying to justify why their World War II built crap shack is worth $1 million.  The market has gotten unhinged and in this environment you keep hearing things like "crazy" and "insane" and "what the hell is going on?" over and over.  That sure inspires confidence and stability!  Yet people want to commit to a 30-year fixed mortgage on a dump.  In a time when flexibility is key and being nimble in your mind is paramount, you have old thinking boomers trying to infect people with this old paradigm of how business is done.  And the telling thing is what is happening right now is not any different from what happened in the last crisis.  Mortgage debt is down because a large part of recent buying has come from investors!  Of course mortgage debt in aggregate is down when many investors pay in cash – that is why the homeownership rate is also down.  Duh!  But overall household debt is up thanks to people loading up on student loans, auto debt, and credit card debt.  Yet this is somehow better?  Just look at some of the wild examples in the real estate market.
Seattle:  $200,000 for a permit
A reader sent this example from Seattle highlighting a teardown that was bought in 2015 for $540,000.  It was listed to sell at $745,000.  Why the big price jump?  Because they got permits to update the place!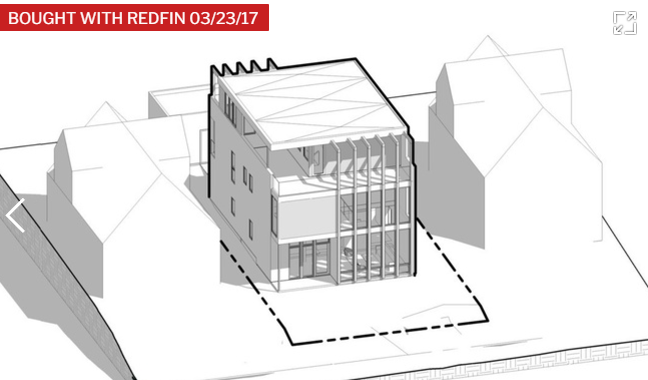 142 NE 56th St
Seattle, WA 98105
2 beds, 1 bath listed at 1,130 square feet
"Attention Builders / House Hunters: Prime Green Lake / Tangletown location – Approved Plans/Permits ready for Immediate Construction: 4 bed, 3.5 bath house, with 3rd floor master suite, 2 decks and territorial views. 2 car detached garage, 2,884 square feet plus garage (260) for total area 3,115 sf. Prime location close to Green Lake, shops, restaurants in coveted McDonald Elementary area. Existing home sold as-is. Homeowner could purchase and sign fixed price contract for customized build."
And the place sold.  Not for $745,000 but for $741,275.  Here is the pad: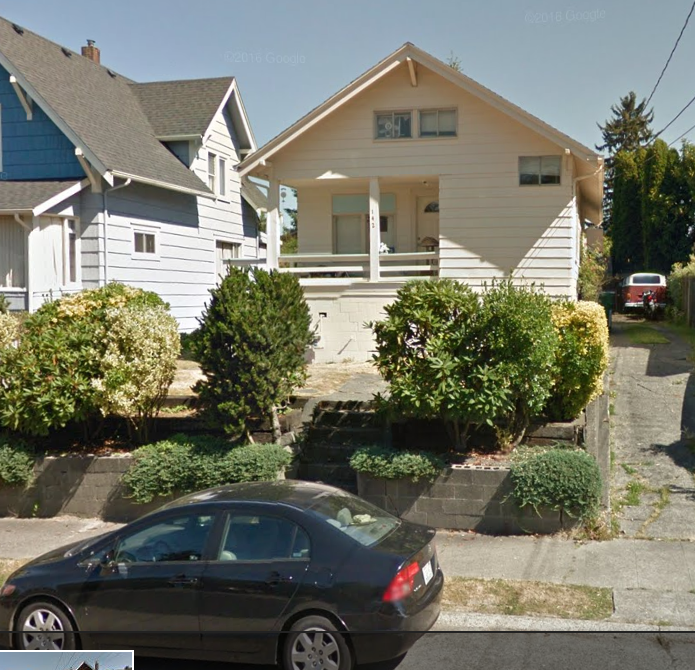 The only value added here was the permits.  Yes, makes total sense.
Let us now go to California.
Encinitas:  Crap shack testing the water
Someone wanted to see how nutty and horny people were when it came to buying a home.  So this place was listed for nearly one million dollars: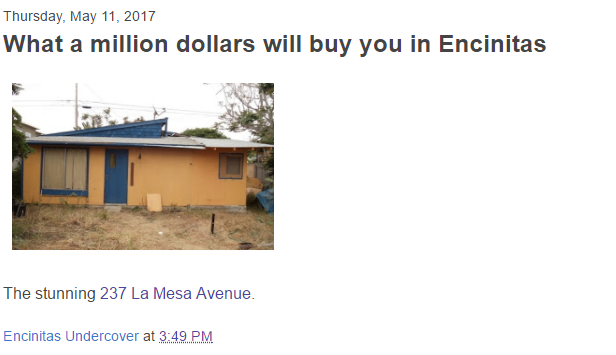 After people were "LOLing" it was delisted: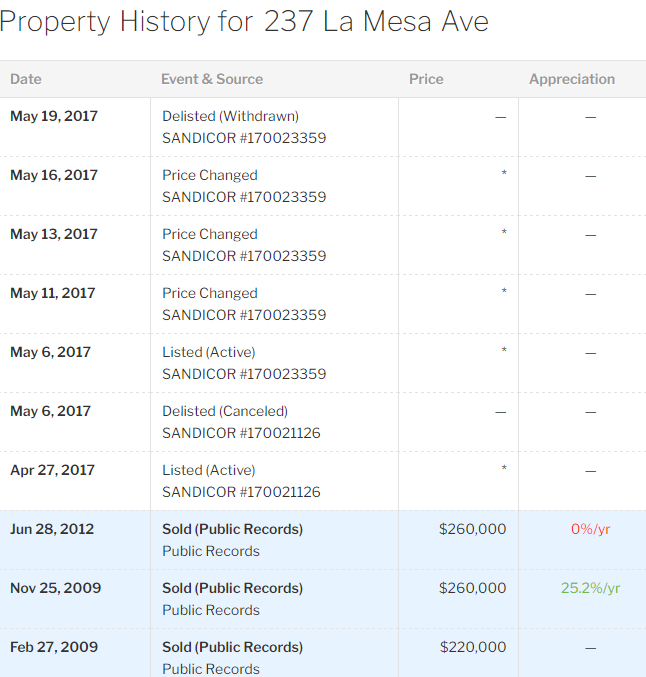 Here is the Google Street View from 2012: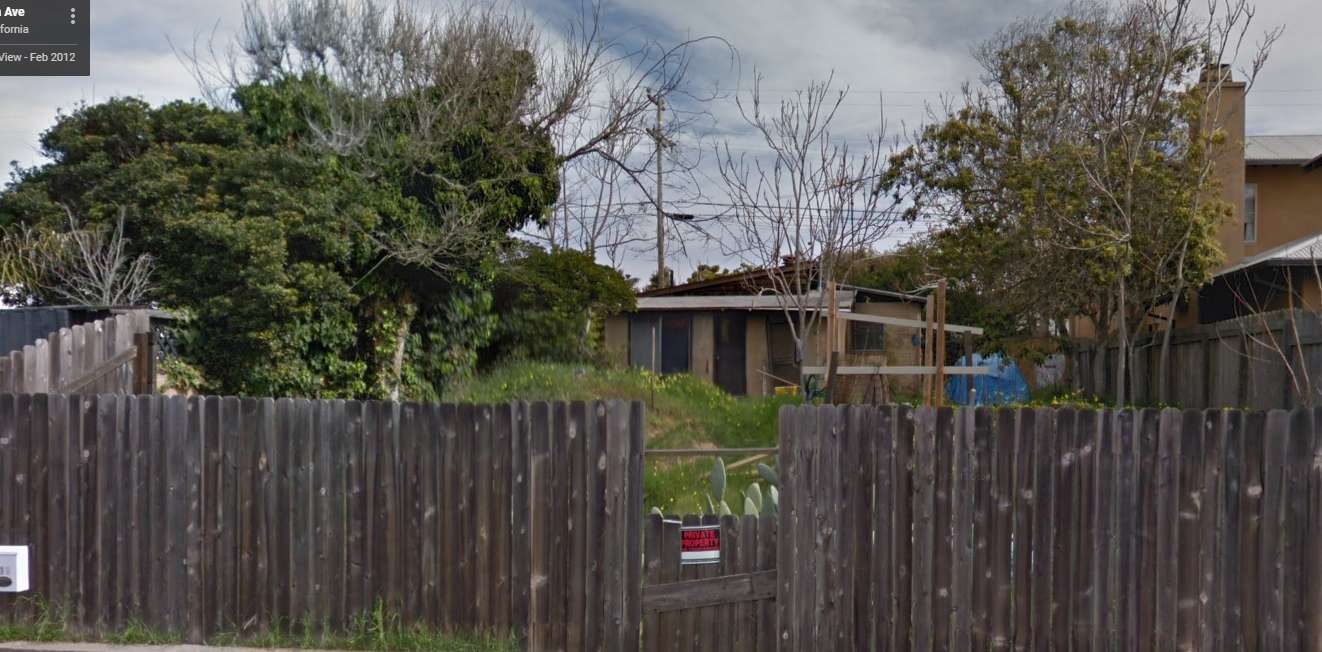 Yup, totally makes sense.  You have cactus right behind the "Private Property" sign. Sounds like a million dollar crap shack to me.
We now have a reservoir of cases of why we are in a housing bubble.  According to NASDAQ that knows a thing or two about bubbles (Economic Bubble definition):
"Definition:  A market phenomenon characterized by surges in asset prices to levels significantly above the fundamental value of that asset. Bubbles are often hard to detect in real time because there is disagreement over the fundamental value of the asset."
Just look at the comments.  It is a mind field of disagreements but the last two years there is probably a 3 to 1 ratio of bulls to bears.  Even in 2015 to 2016 it was closer to a 2 to 1 ratio.  Ironically most of those championing the "all is well" line are not in the market buying.  If it made sense wouldn't you be buying even for investment properties?

Did You Enjoy The Post? Subscribe to Dr. Housing Bubble's Blog to get updated housing commentary, analysis, and information.