Today we are going to celebrate with a very special Real Homes of Genius Award to a home in Malibu California.  This is our 100th featured home since we started blogging a few years ago!  We have come full circle by looking at poor beat down homes in the inner city years ago to now prime homes in coveted zip codes going down in flames.  Before we look at the home, let us go over what is going on in the overall economy.
Monday was a brutal day of job layoffs with 71,400 job cuts announced.  At that rate, we'd lose 2.2 million jobs in January alone!  Yet that is only one day and the market being delusional like many home owners in prime California locations, we saw an increase in the market even with brutal earnings and job cuts!  We are back to the mythical world where cutting 71,400 jobs in one day is actually good for the economy.  So if you think the world economy is decoupling, you are living in an alternate reality devoid of data.  Consumer confidence also came out today showing that we are at a record low while we have master Ponzi expert Bernard Madoff getting his home in Florida TP'ed.  Another swindler, Art Nadel from Florida after being on the run, which is odd for a 76 year old man, finally realized he needed to turn himself in to the FBI.  The creeps are coming out in full force.
Today we got the individual state unemployment numbers and they are absolutely abysmal.  California gets bumped from the third spot:
Michigan:                    10.6%
Rhode Island:             10%
South Carolina:           9.5%
California:                   9.3%
However, 6 states now have 9% or higher unemployment.  That is why the 2009 California forecast for the economy is not going to improve.  Take a look at the overall country: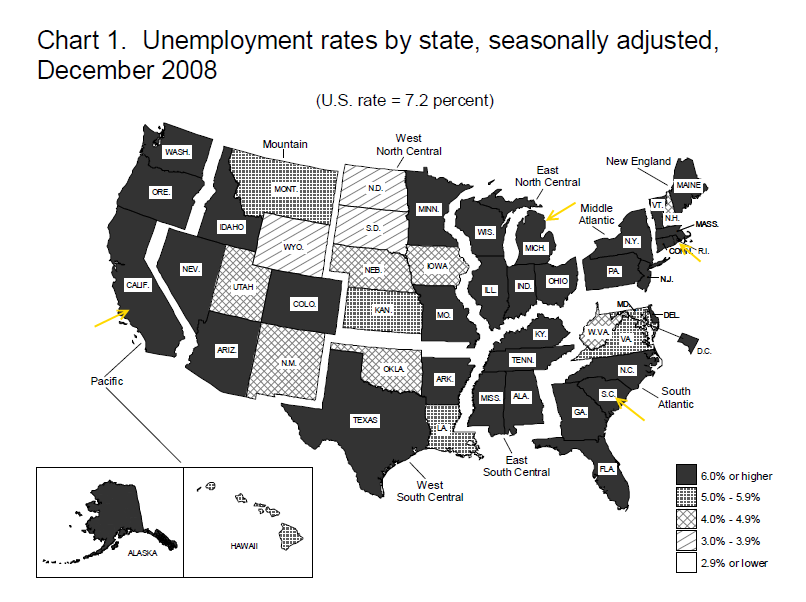 The unemployment situation is getting tough for many states and there are now very few places to hide.  Yet the market is cheering this news because they are now drinking the bottom calling Kool-Aid.  This mass herd delusion is the most prominent here in Southern California.  Today we are going to examine Malibu (think Barbie) and the massive reality check prime areas are now getting.
Today we salute you Malibu with our Real Homes of Genius Award.
Malibu Rum and Barbie Can't Save this Market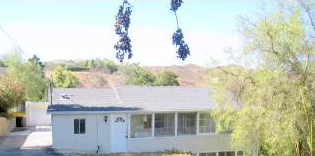 For those of you who don't know, Malibu is one of the most prestigious areas in Southern California.  You don't get more prime than Malibu.  The median price of a Malibu home is over $2 million.  The 90265 zip code is sought after by many just like the 90210 zip code.  Yet even Ed McMahon can tell you personally that this housing market will not bow down simply because you have a recognizable zip code.
I must forewarn you, I'm going to utter some words that many Southern California wonderland participants have never heard.  This above home is a Malibu Foreclosure.  Sacré bleu!  That is right, this 925 square foot home is a bank owned home in Malibu California in that supposedly indestructible 90625 zip code.  With 1 bedroom and 1 bath and being built in 1927, before the Great Depression, I really don't understand why this home isn't flying off the market like a plate of hot pancakes.  The home has been on the market for 92 days and still has no buyers.
First, Malibu California is a tiny western L.A. County city with 12,575 people.  The city is a 21 mile strip on PCH (Pacific Coast Highway) overlooking the Pacific coastline.  Hard to beat some of the scenery: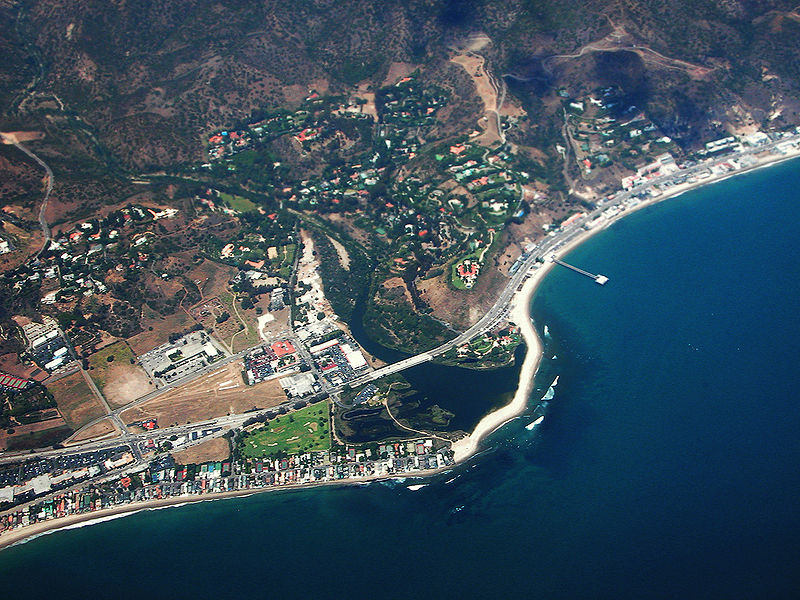 Yet you'll be fascinated by some of the demographics here.  The median family income for Malibu is $123,293.  And believe it or not, 7.6% of the population here falls below the poverty line.  One thing you learn about L.A. is not everything that glitters is gold.
So back to our wonderful foreclosure in Malibu.  If you want to understand the mania of a housing bubble we need only look at the sale history of this home to see herd mentality at work:
This home has sold 5 times within this decade before being foreclosed.  At the peak, it sold for a stunning $839,000 in 2005.  The current asking price is $589,900,a 29.6% decline in 3 years.  This in a supposedly untouchable zip code.
But even if we use 2000 as our baseline, this home is still almost twice as much as the sale price at the start of the decade.  And with recent sales data, we already know that many counties in Southern California are back to 2002 levels with the trend pushing lower: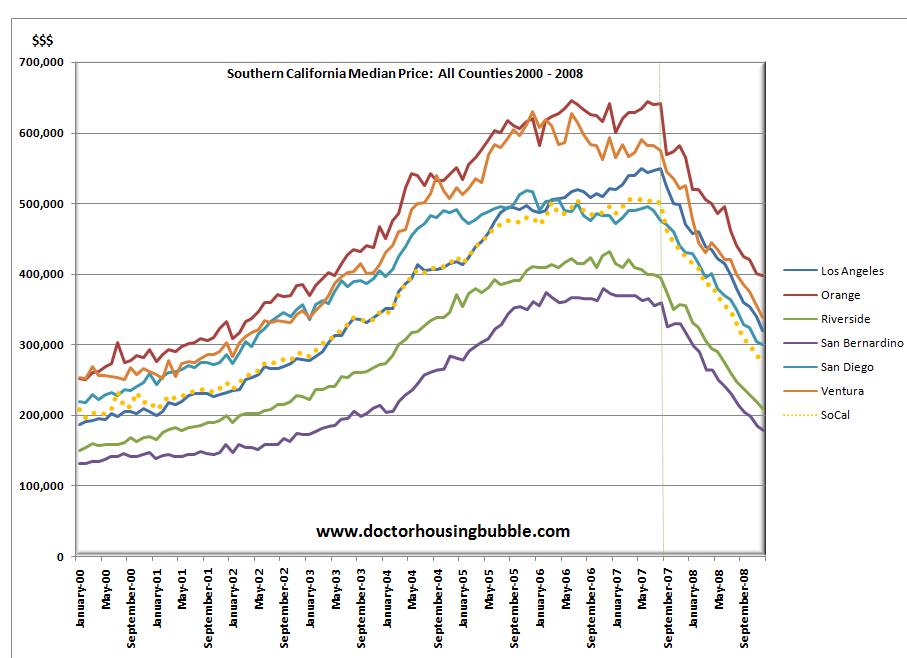 The Case-Shiller data came out today and the numbers are once again showing lower prices: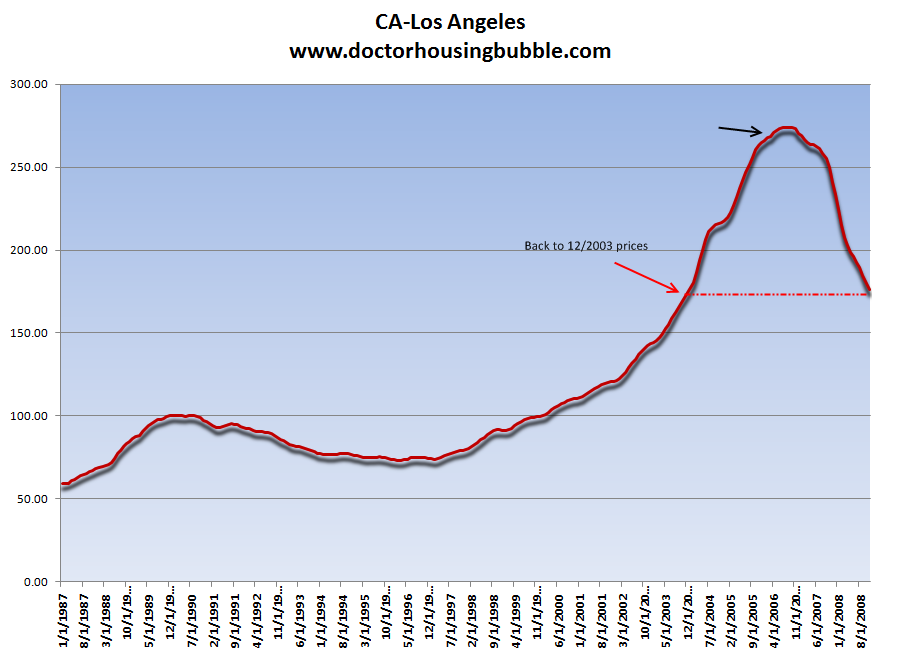 I just constructed a new chart with the new data out today and we are now back to 2003 prices for L.A and Orange County combined since this is the MSA that the Case-Shiller index looks at for this area.
According to Case-Shiller data, we are now off by 35% from the peak in September of 2006.  That is a significant decline and there are still no signs of slowing down.  Interesting that this Malibu home is being sold for 30 percent off.  Maybe they are looking at the Case-Shiller data as well and are realizing that if they don't move, prices may continue lower like what happened in the decade long stagnant Japan market housing market.
And that is exactly what happened with the lost decade in Japan especially with much of the data looking at Tokyo and regional plays that went off the charts.  The rest of the country felt the pain but falling from a higher place is sometimes even more painful.  The prime areas have a long way to go down.
This is the current climate we are in.  Earnings are missing like a bad archer and job cuts are being announced every day.  We are in the bottom caller area and this is a bear market lull.  If you think $589,900 for a 925 square foot home is a deal, be my guest.  I think most people are waking up from their bubble slumber and are realizing that austerity is here whether they want it or not.
Today we salute you Malibu with our 100th Real Homes of Genius Award.
Did You Enjoy The Post? Subscribe to Dr. Housing Bubble's Blog to get updated housing commentary, analysis, and information.