Price cuts. Cookies at open houses. Listings lasting longer than a few weeks on the MLS. The housing slow down is now officially here. Delusions usually end up on a direct path with reality. Housing is always a lagging indicator of underlying economic activity. People will fight to the bitter end to save their homes. Unlike the stock market, prices do not adjust overnight. However, in places like California the weak performance in the stock market last year is going to hit the bottom line for state tax revenues. It is also giving pause to VC money that was chasing absurd companies with nonsensical P/E ratios in search for the next billion-dollar unicorn. But little by little inventory is starting to pile up. People are opting to rent versus buy or in California, or as over 2 million adult "children" have opted to do, move in with their baby boomer parents. So what does the rise in inventory signal for 2019?
As the market shifts
Inventory is up in a dramatic way in California. Take a look at this chart and the year-over-year changes: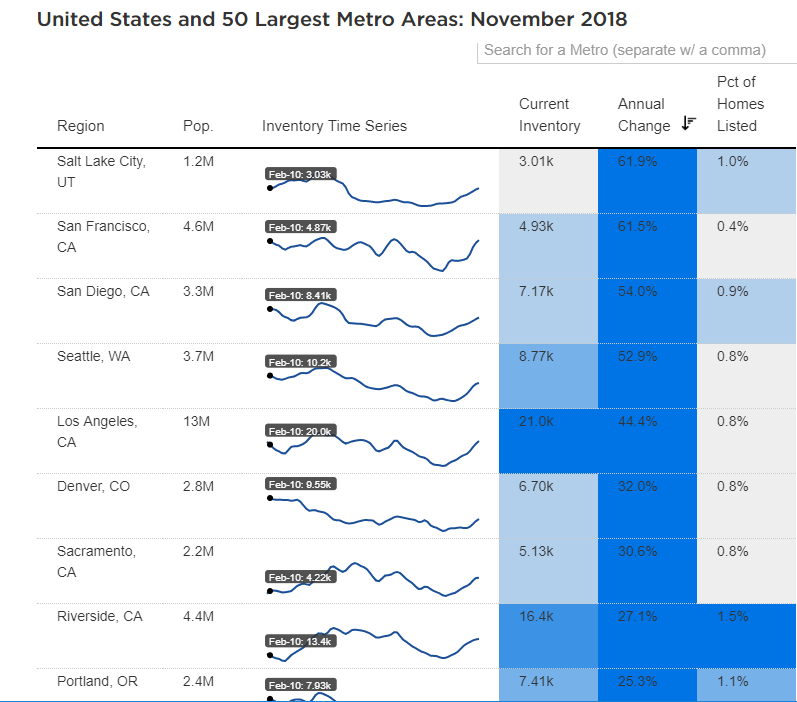 San Francisco inventory is up 61.5 percent year-over-year.
San Diego inventory is up 54 percent year-over-year.
Los Angeles inventory is up 44.4 percent year-over-year.
Sacramento inventory is up 30.6 percent year-over-year.
Riverside inventory is up 27.1 percent year-over-year.
I sorted the above based on annual percentage change for inventory. Of course, it is no surprise that most of the regions are in California. This is the land of the Jimmy Buffet Taco Tuesday baby boomer crowd. People that talk about how easy it was to buy a house on one income while working a blue-collar job rail against Millennials for not saving enough. Blue collar work unfortunately does not buy a house in most of California. And many of these people now have Millennial kids that are now back at home and they wonder why they can't venture out and buy a home. This is at the core of the affordability crisis.
Housing inventory is now significantly up. But we are in the denial stage ebbing into the frustration stage for sellers: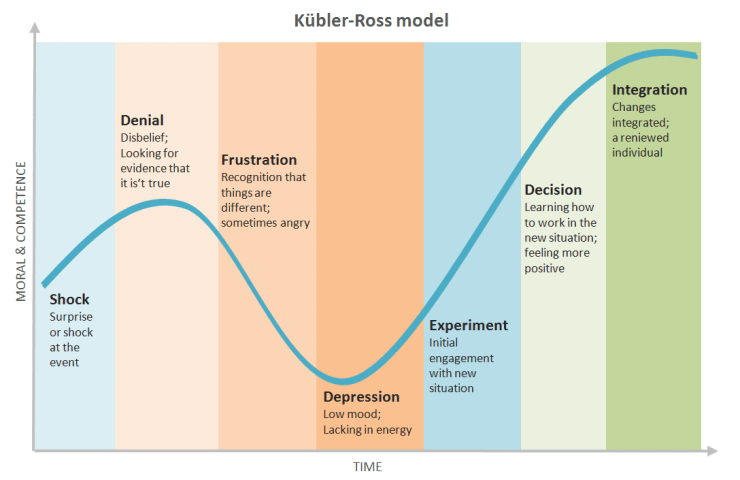 This pattern played out in the last housing bubble bust as well. I need to remind people that while yes, NINJA loans made the crisis worse, the vast majority of foreclosures came at the hands of vanilla 30-year fixed rate mortgages. In other words, if you can't pay your bills it doesn't matter if you have an option ARM or a 30-year fixed rate mortgage.
Las Vegas is like a canary in the coal mine for California. Take a look at what is happening there: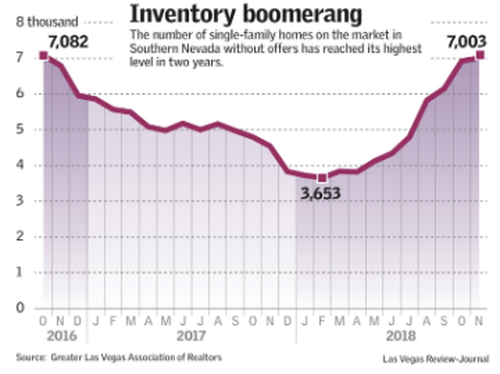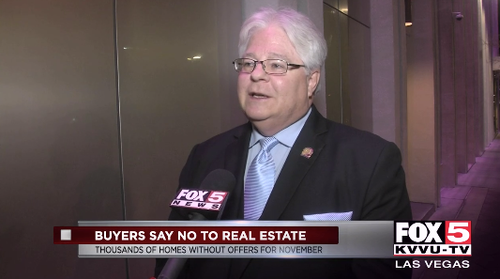 Many places are getting no offers at all. If a home is priced to sell, you will get offers. But right now, people are still in deep denial and feel as if high prices are justified simply because things have been moving up for nearly a decade. Las Vegas is already feeling the hit as in many other places.
So what this means for the housing market is that buyers will have more options. Those that want or need to sell will have to adjust pricing or face the home not selling. The days of prices going up unhinged from underlying economic forces like wage growth are coming to an end if the stock market continues to have lackluster performance.
While people knew this day was coming, it is viewed through denial colored glasses.  
Did You Enjoy The Post? Subscribe to Dr. Housing Bubble's Blog to get updated housing commentary, analysis, and information.