The current administration is proposing new methods of lowering mortgage rates through streamlined refinancing.  On the surface it sounds great to have a lower mortgage rate and the Federal Reserve has essentially served as the buyer of only resort for trillions of dollars in mortgage backed securities.  The current historically low rates we are witnessing are purely artificial like Splenda or Botox.  So the idea behind the current proposal is to help those with government backed mortgages to refinance to a lower rate.  Since most of the market is populated with government backed mortgages, this should happen rather easily.  Yet the bigger issue at hand is the shadow inventory market and how banks are hiding losses and using taxpayer bailouts for their own profit.  Lowering mortgage rates for those who are paying on time does very little in terms of improving the housing market but will make many people happy a year from election time.  Keep in mind that since these are government backed loans, bondholders will get paid less but then again who is keeping track of debt?  We have the Federal Reserve and our government running deficits of 10 percent of GDP.  In the mean time the high priced areas of California are starting to see homes hit the market with significant price cuts including in areas like Manhattan Beach.
Living by the coast in Manhattan Beach
Manhattan Beach is an exclusive area in Los Angeles County.  I think for those not from California it is hard to imagine how prices can get so out of hand in these markets.  Many have visions of giant estates in Bel Air when they think of SoCal housing wealth.  Yet that is not the case.  You certainly have plenty of those homes but the bulk is overpriced wannabe locations that are now quickly correcting to reflect the new realities of the current economy including stagnant incomes and lack of maximum leverage toxic mortgages.  Let us look at a home in Manhattan Beach: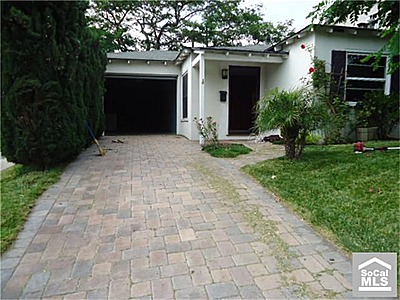 1801 5TH ST, Manhattan Beach, CA 90266

Listed    07/06/11

Beds      2

Full Baths             1

Partial Baths       0

Property Type   SFR

Sq. Ft.   812

$/Sq. Ft.               $808

Lot Size 3,825 Sq. Ft.

Year Built             1951
This home was listed in July so it is a fairly new listing.  The home is listed as having a whopping 812 square feet!  That is right, in Manhattan Beach, a place with a median home price of $1.3 million you have 812 square foot homes as well.  The above picture may not give the place full justice so let us look at the place from another angle: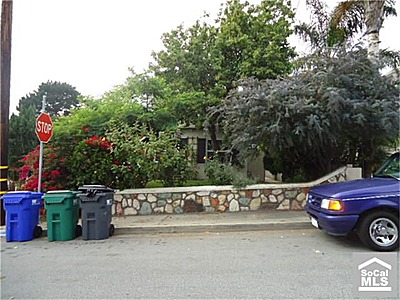 Ah yes!  Wonderful garbage can 2.0 photography yet again in one of the most expensive zip codes in Los Angeles County.  This is something I really have a hard time wrapping my head around.  You are selling a home in a million dollar zip code and include a photo with three mulit-colored trash bins?  Only in Southern California!
Now the photos don't really offer a good perspective as to how close this home is to the beach.  So let us Google Map the place: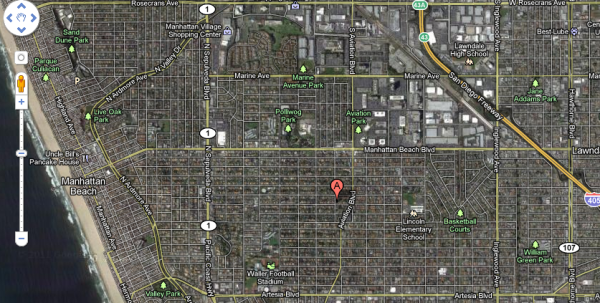 Not close at all.  It is probably useful to look at the pricing history here to get a sense what is going on:
This is where the housing bubble really reveals itself.  The place sold in March of 1997 for $228,500.  This price seems reasonable for an 800 square foot place in Manhattan Beach.  A few months later, it sold for $270,000.  Two years later in 1999 the place sold for $375,000.  So at this point, some might think that simply living in this place will generate $50,000 a year in equity income.  Why work when you can simply live in a home!  Another two years goes by and it sells for $410,000 in 2001.  The biggest price jump occurred in 2007 when it sold for $870,000 at the height of the boom!  This place sold for $1,000 per square foot!  Incredible.  The timing was off here and as they say, the rest is history.  The home was listed for sale earlier this year for $649,000.  It was then dropped to $639,000.  Interestingly enough when it was listed in July it was up for $695,000.  Apparently no one was biting and it looks like it is now down to $656,500.  Are we going to see more chasing the market down behavior here?
Think about the income required to buy this place.  You would need a household income of $200,000 or higher and why would someone want to pay that much for an 800 square foot home?  No doubt, you have plenty of people that are zip code chasers but I think more people are realizing that real estate appreciation is probably not going to happen anytime soon in many parts of the country.   The higher priced zip codes in California have a long way to go in correcting.
Here is the interesting thing about Manhattan Beach:
MLS listings:                       193

Foreclosures:                     2

Short sales:                         5
Now how many properties are in distress in prime Manhattan Beach?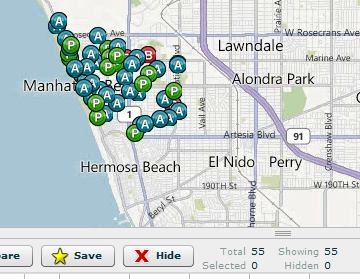 55 and the MLS only shows two foreclosures listed.  Even in a prime area you can see that shadow inventory is a dominant force.

Did You Enjoy The Post? Subscribe to Dr. Housing Bubble's Blog to get updated housing commentary, analysis, and information.