I love the hipster perspective when it comes to selling homes in certain SoCal enclaves.  Some areas use subtle language like "creative" or "artsy" location meaning they want you to be the new wave of pioneers that gear up and gentrify a neighborhood.  Los Angeles is a massive area where per capita GDP isn't as high as people like to believe.  This reality based on household income has led us into a precarious situation where renter households and owner households are living on the edge when it comes to meeting monthly bills.  Renters spend nearly 50 percent of their income on paying for a lease while homeowners are blowing through 40 percent of their income.  Most mainstream reports never bother on showing you what you get with the actual money you put down.  Today we highlight a wonderful little house in East Hollywood.
The glamour and glitz of East Hollywood
If you are not paying attention, the amount of housing fluff and real estate reality TV is back to peak levels.  People are diving back into the housing game and are throwing caution to the wind.  Again, if you buy right you are fine but many people (once again) are buying with maximum leverage.  There is virtually no cash flow investor deals for the buy and holders.  Any investor purchase is largely aiming for continued appreciation gains.  In certain prime locations investor and foreign money is dominant crowding out regular households.  Bring cash or go home.
It is interesting to see how people are pitching properties in this market especially now that inventory has picked up, prices are stagnant, and the double-digit gains are no longer to be had.  Take a look at this place: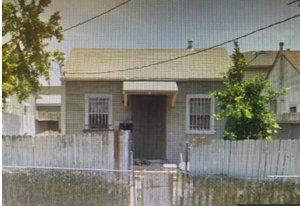 706 N Madison Ave,
Los Angeles, CA 90029
1 bed, 1 bath 400 square feet
And let us dive into the ad:
"Great starter home! This is a fixer upper but full of possibilities for the creative type! Close to LA City College, shopping, fwy access and downtown L.A. Property is being sold in its current "As Is" condition. Great opportunity for investors: property is in RD1.51XL zoning!"
Starter home.  Check.  Fixer-upper.  Check.  Creative types.  Check.  Opportunity for investors.  Check.  This place is listed at $409,000 but the Zestimate comes in at a whopping $584,000.  Great deal right?  Take a look:

This place was built in 1921.  Here is a Street View of the property: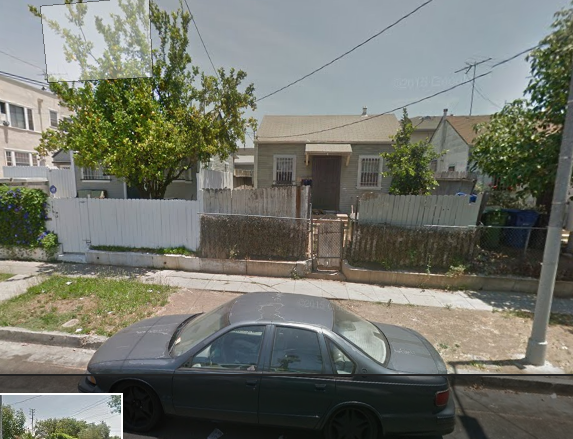 You think this area is great?  Here is the crime map for the last week: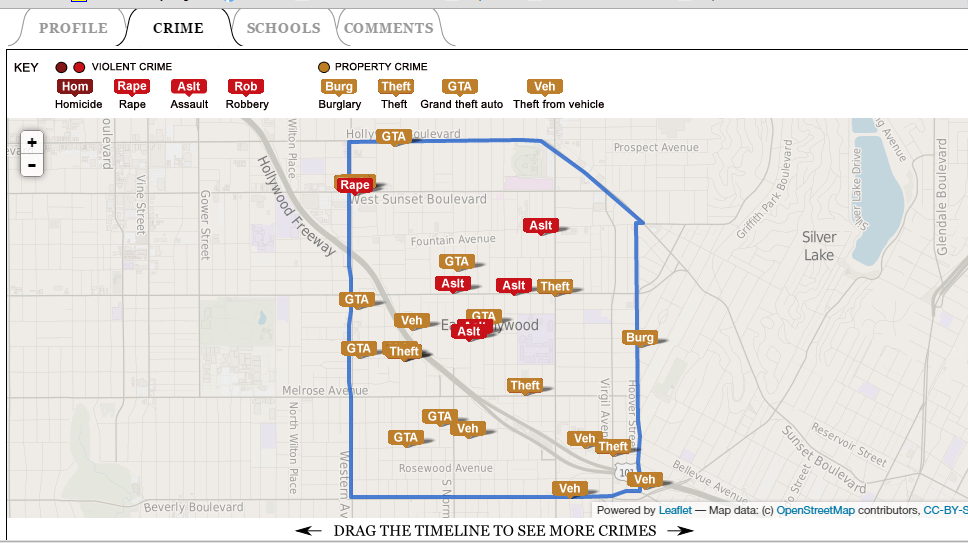 Go ahead and pay $1,000 per square feet for this 1921 400 square foot house.  And you wonder why people are balking at buying homes and inventory is growing.

Did You Enjoy The Post? Subscribe to Dr. Housing Bubble's Blog to get updated housing commentary, analysis, and information.