Today I wanted to focus some attention on Ventura County.  This is one of the smaller counties in Southern California with a population of approximately 800,000.  Ventura County is located north of Los Angeles County and most of our attention has focused on Los Angeles.  After all 10,000,000 of the people that call Southern California their home live in L.A.  Yet there seems to be an interest in Ventura County and why not focus a little light on it?  It is simply another overpriced region in SoCal.  Like a small brother looking up to an older sibling, they have followed in the footsteps of Los Angeles.  Some of the nicer areas in Ventura like Oak Park carry price tags of millions but this is only one tiny segment of the market.  But Ventura is the quintessential mid-tier county.  Most other areas are still overpriced simply because of the income of families made in those areas.  You have cities like Simi Valley, Moorpark, and Camarillo that really are still inflated.  Today we salute Ventura County with our Real County of Genius.
First, let us examine the median price of housing for the county over the decade:

Housing in Ventura County reached a peak in June of 2006.  At that time, the median home price hit $627,000.  Interestingly enough, the median household income at that time was roughly $70,000.  Yet this metric seems to be common throughout California.  Many of the bubble areas reached a crescendo bubble price point at a ratio of 10 times annual household income.  As the bubble popped, median home prices have fallen 40 percent.  The current median home price is $370,000.  Like most places in California many home purchases were done via toxic mortgage financing.  This county is not immune to the bubble bursting.  If you would have told someone back in the summer of 2006 that Ventura home prices would fall by 40 percent they would have thought you crazy.  Well here we are and guess what?  Prices are still inflated.
Ventura is situated as follows:

The reason so little attention is given to the area is the relative population size in comparison to L.A.  But all California counties had massive housing bubbles and all will correct.  It is a matter of timing.  If we look at Riverside and San Bernardino median home prices are off by 50 or even 60 percent.  Ventura is down by 40 percent.  L.A. and Orange Counties are off by 30 percent.  In the end, an equilibrium will be reached no matter how much government stimulus and bailouts are funneled into these markets unless incomes can magically inflate.
Let us take a look at the housing numbers for the area:
MLS listings:                                      3,251
MLS listed distressed:                   65
MLS listed short sales:                  211
Distressed inventory (REOs, NODs, Auctions):                   4,659
The above tells the entire story.  The MLS lists 3,251 homes for sale.  Of those, only 65 are foreclosures!  Yet if we look at the shadow inventory you will find a stunning 4,659 homes.  Now you can interpret that how you like but there is no denying that a large amount of people are unable or unwilling to pay their mortgage.  Those exotic mortgages don't look so exotic when they are sucking the life blood out of your family's monthly budget.
You can see the entire story when you look at pricing history.  Let us look at a home in Thousand Oaks: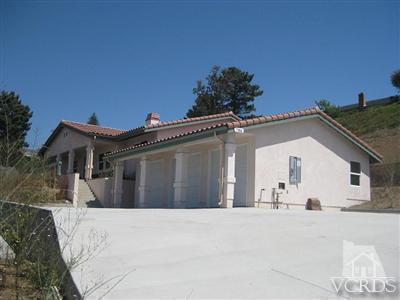 786 CALLE CONTENTO, Thousand Oaks, CA 91360
Beds:                     3
Baths:                   3
Built:                      2009
Square feet:       2,311
Listing price:                      $599,000
The home is listed as a foreclosure.  But if you really want to see the action take a look at this:
8/21/2010            Price change *                  $599,900             -24.8%
08/12/2010         Price change *                 $798,000              -1.3%
07/14/2010         Listed for sale *               $808,500             -18.7%
07/18/2009         Listing removed *
11/09/2008         Listed for sale *               $995,000
Someone tried to sell this home for $1 million back in 2008!  This makes no sense.  They were two years too late.  The current median price for this zip code in Thousand Oaks is $459,000.  Is this a good deal?  You tell me but dropping the price by 40% ($400,000) from the peak listing price of 2008 is a big change in my opinion.  The market is still in the process of correcting.  Any bottom talk is nonsense especially for California.  It doesn't help that the underemployment rate for the state is 23 percent and we still have no freaking budget!
So that is one example of a nice newly built home that has corrected.  Sometimes folks say that the Real Homes of Genius target lower priced tiny homes.  This is a newly built home in Thousand Oaks and is rather large.  Then again, it is hard to convince someone that they are living in the bubble if their net worth is directly tied to bubble assets.
How about we look at a place out in Newbury Park?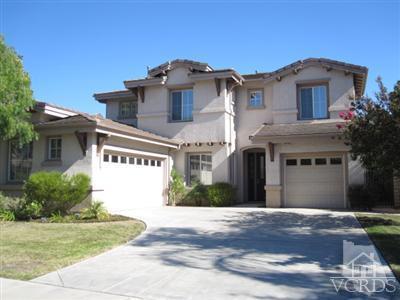 624 VIA VISTA, Newbury Park, CA 91320
Beds:                     5
Baths:                   2/1
Square feet:       2,672
Built:                      1999
Listing Price:                      $724,900
Now this is an interesting home.  It is a bank owned home.  A large place in a good area of Ventura County.  But what happened here is really the more interesting part: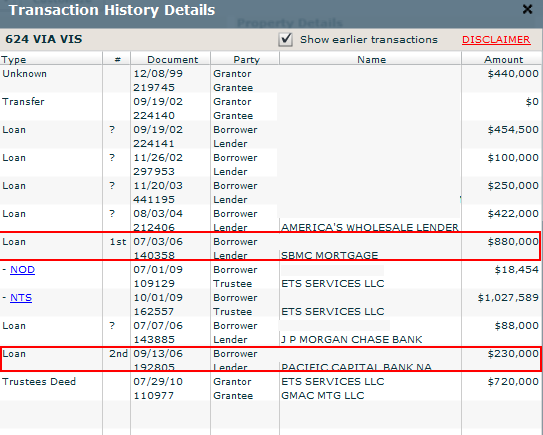 Someone bought this place in 1999 for $440,000.  Not bad.  But then it was home equity party time.  By 2006, this place had $1,110,000 in mortgages attached.  You know the exotic mortgage story and now this place is bank owned selling for $724,900 (a 34% decline from peak mortgage debt).  Get used to this story.  The mid-tier market is going to get a taste of the correction in the next few years.
Today we salute you Ventura with our Real County of Genius Award.

Did You Enjoy The Post? Subscribe to Dr. Housing Bubble's Blog to get updated housing commentary, analysis, and information.