This weekend I was reading through the print edition of Bloomberg's Businessweek magazine.  The cover story is titled The Great American Housing Rebound.  It is an interesting piece that digs deep into the boom, bust, and now boom of the Arizona real estate market.  It is very clear throughout the article that investor money is having a very significant impact on the current housing market.  It is well worth a read and simply highlights how low interest rates, investor demand, and very little supply can cause prices to move back up very quickly.  We are seeing this here in Southern California especially in niche markets.  I'm seeing properties being snapped up as potential flips in areas like Silver Lake where investors buy a place, fix it up, and try to turn around and create a quick flip.  You can spot these homes when they hit the market rather quickly.
A flip in the making
This home hit the MLS this weekend: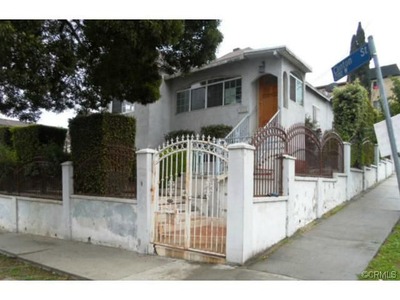 2152 Clinton St, Los Angeles, CA 90026
Bedrooms: 3 beds
Bathrooms: 1 bath
Single Family: 1,107 sq ft
Lot: 2,874 sq ft
Year Built: 1901
This home is a potential flip given the current list price.  Take a look at the price history here: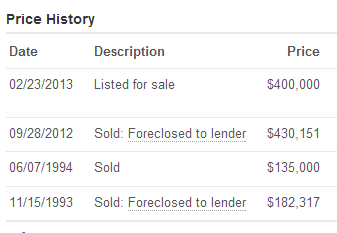 What is interesting is that this home appears to have some historical foreclosure past.  What you realize is that buying is about timing but also paying the right price.  This home is listed at $400,000 and with 3 bedroom and 1,107 square feet in Silver Lake I don't think this home is going to sit on the market for too long.  It looks like some work was done as well: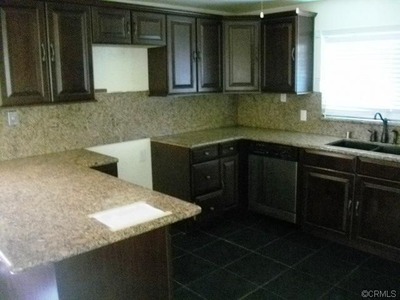 The median price for the 90026 zip code is $620,000.  Last month 14 homes sold in this area.  It looks like 42 properties are listed in the MLS for this zip code putting current supply at 3 months.  In more stable markets the amount of supply usually would equal six months or higher.  This trend is not only unique to California however: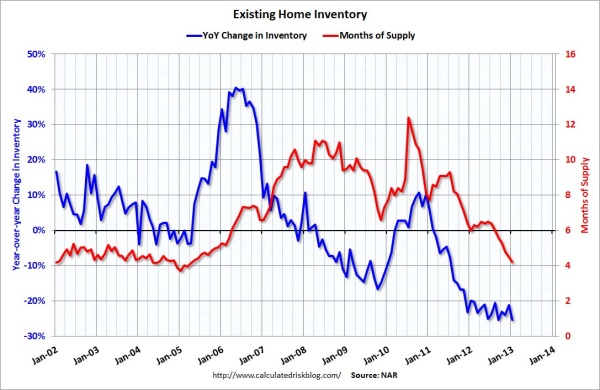 Nationwide the supply of homes is down to about four months.  The big drop in inventory started in 2011.  This property is worth tracking over the next few months.  At $400,000 I can even see some of the Wall Street hedge funds eating this place up as a rental.  Take a look at what another 3 bedroom rental is going for in this area: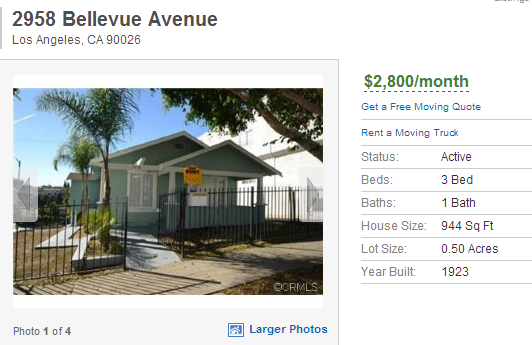 Good luck if you are a family trying to buy this place merely as a single family home.  You are going to have some fierce competition on your hands.  Something tells me this place is going to sell for more than $400,000.  It tells you something when you can spot easy investment properties nearly on the same day they hit the MLS.  I know some readers are set on buying in this area so I would be curious if you attempt to make a bid on this property.

Did You Enjoy The Post? Subscribe to Dr. Housing Bubble's Blog to get updated housing commentary, analysis, and information.