People have once again lost their collective marbles when it comes to real estate.  There is now a massive trend with momentum for non-stop housing appreciation.  In other words, our housing bubble sins are now fully washed away making way for more aggressive risk taking.  I've been traveling and seeing real estate from many different locations and thanks to ubiquitous sites like Zillow, virtually every large metro area is seeing massive housing appreciation detached from income growth and people are tracking real estate down like starving hyenas after an injured wildebeest.  We are now in a market where potential buyers are in a panic to buy for no other reason beyond they feel they will miss the boat yet again.  Today we highlight what is probably the smallest home we have ever featured on the site.
Smallest of the small
Los Angeles is in a big housing frenzy.  Every area including those with high crime rates are seeing solid price gains.  Who cares about crime when you can get a sweet taste of that housing equity nectar!  Today we look at this 264 square foot gem: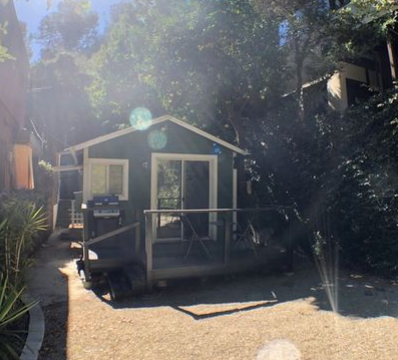 10449 Scenario Ln, Los Angeles, CA 90077
Studio 1 bath 264 sqft
I love how they also use a nice perspective on these photos to give it bigger depth: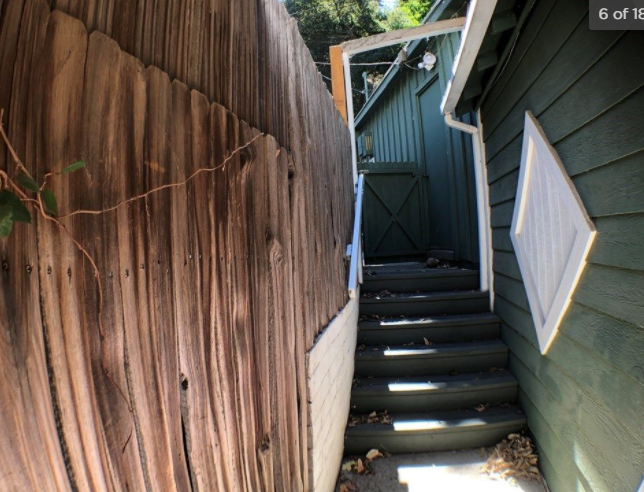 The ad is wonderfully worded:
"Zen-like retreat, perfect for a UCLA student or young professional. Secluded and private hideaway in nature. It is a 264 square foot studio with skylights and sliders leading out to the deck and backyard. Carport has storage cabinets and a washer and dryer. It is located near UCLA and Beverly Hills, it is the least expensive property in the highly desirable Beverly Canyon area."
In a case like this, why not buy a larger RV and park it in a mobile lot?  I mean seriously, this place is 264 square feet!  And the asking price is $550,000.  But you can see some wild pricing here: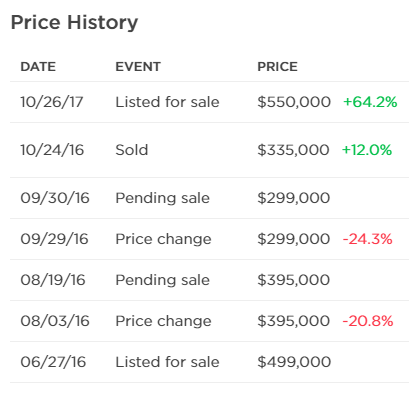 This is where you realize something is off in the market.  So in June 2016 the place was listed for $499,000.  A big stretch.  Little by little they dropped the price to $299,000.  That got someone's attention and it sold for $335,000.  Now, one year after that sale date someone is asking for $550,000.  What caused this place to be "worth" $215,000 (64% increase) in this short period?  I mean why would you work when you can buy a 264 square foot property and profit $215,000 in one year?
Let us say a lot of work was done on this place.  How much work can you do on a 264 square foot home?
The market is manic.  People are in a deep state of delusion.  Welcome to California housing my friends!

Did You Enjoy The Post? Subscribe to Dr. Housing Bubble's Blog to get updated housing commentary, analysis, and information.