I remember reading a book on the Dutch tulip bubble and could only shake my head thinking that people were trading property, jewels, and other valuables for what amounted to a basic plant that you can get at Home Depot at the checkout line.  I'm sure when the mania was over many people must have thought "what in the world was I thinking?"  You see that facial reaction in Las Vegas when someone hunkers out of a high roller room with empty pockets.  Yet today in San Francisco, you have absolute craziness going on.  The median price for a home is over $1 million dollars and most are pieces of crap.  But someone is paying for this, right?  Of course.  Someone paid a lot for those tulips as well just like someone bought at the top AOL stock or any other failed investment.  I guess my point is that human psychology still hasn't changed much over this short historical period.  Need proof in terms of housing?  Housing values were up in the stratosphere just in 2007 and the mind had every useful reason to justify prices.  Today we highlight a home in San Francisco that sold for more than $186,000 and was charred like a forgotten hot dog left on the grill by a Taco Tuesday baby boomer.
When burning a home increases the value of a property
Thanks to readers for sending this property over.  I've seen many places in San Francisco selling well above asking price in the spirit of this mania.  A large portion of buying prowess is coming from the tech bubble – just look at the NASDAQ and the companies sprouting up in the area.  There are incredible innovations coming from the tech industry but there is so much venture capital chasing losing ideas that at some point, the party has to end.  Those six-figure jobs for programmers and engineers who are making apps on how to get pizza to your door in six minutes flat just won't stand the test of time when the market has a real correction.
And speaking of making pizza, who is in the mood to purchase a badly burnt home in San Francisco: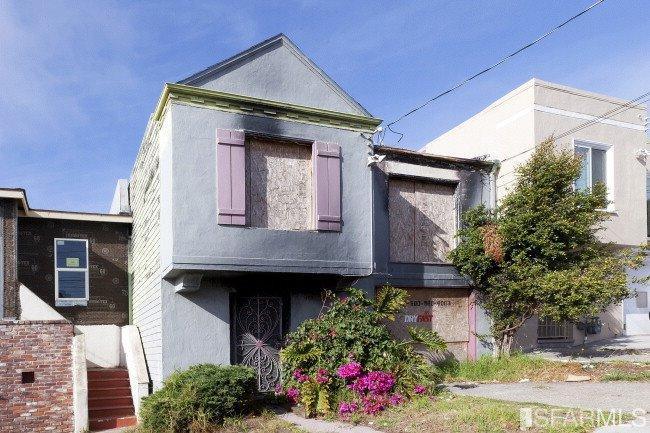 171 Bright St,
San Francisco, CA 94132
This place is badly burned but who gives a giant crap?  This is freaking San Francisco baby.  I love that this place is only listed at 825 square feet but has no bedroom listed!  It probably got engulfed in the fire.  Take a look at the details: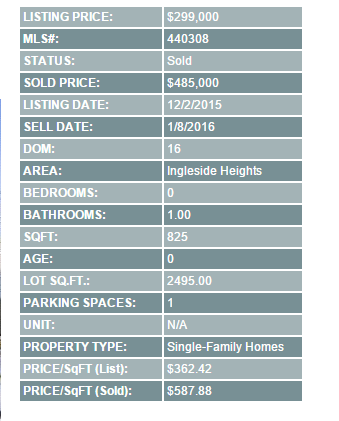 Did you notice the selling price?  This was listed for $299,000 so I'm sure the house humpers were licking their chops when this came onto their radar.  Then they clicked through and saw that this place was Kentucky Fried Real Estate.  So what do they do?  They bid the living daylights out of the property and push the price up to $485,000 – $186,000 over the asking price.  This is the mania that is going on in San Francisco right now.
You might be thinking that the ad down played the fire right?  Absolutely not!  Read for yourself:
"A complete TEAR-DOWN! Beyond the external frame, this home is severely damaged/charred/burned from a fire last May 2014. No electricity so access is limited to morning hours only. All potential buyers to sign a Hold Harmless Agreement prior to access. Probate sale, no court, no death in prop w/in last 3 years. NOT in habitable condition, this is more than a fixer, it's a complete tear-down!"
This ad is as clear as day.  This is prime time junk.  I love that they state "probate sale, no court, no death in prop w/in last 3 years."  Awesome.  I'm sure that added $20,000 to the price.  And the ad picture does this place justice.  Here is the Google Street View picture: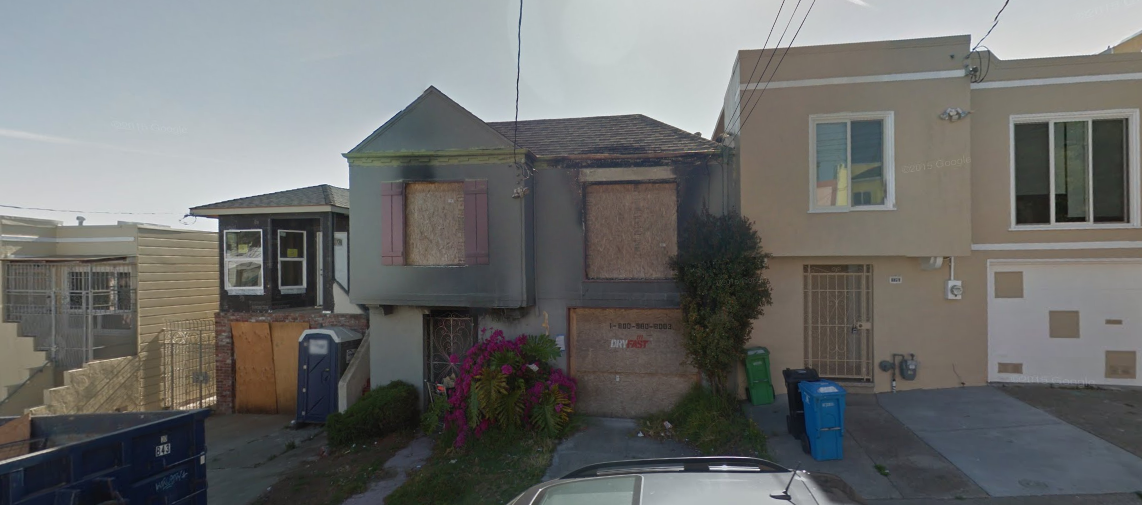 The adjoining properties don't look all that great either.  San Francisco has enjoyed a massive amount of tech wealth from the recent mega run in tech stocks: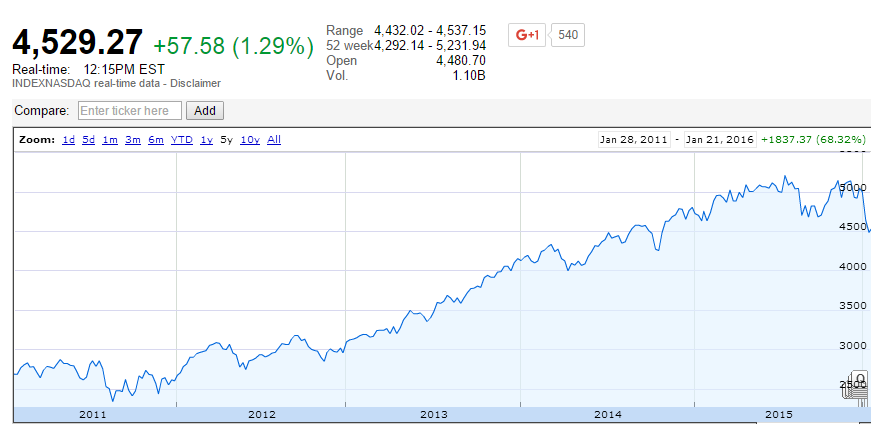 Nothing but roses in the last 5 years.  That is until the start of this year:
This correction is going to toast some companies as well and you can certainly expect that this will runoff into tech bubble real estate. Happy house hunting in the Bay Area!

Did You Enjoy The Post? Subscribe to Dr. Housing Bubble's Blog to get updated housing commentary, analysis, and information.