There is a simple rule of thumb in real estate. It always makes more sense to buy a small home in a very expensive posh neighborhood than to buy a larger home surrounded by mediocre homes. Of course you'll always try to keep up with the neighbors and have home envy, but at least in appreciation terms this makes the most sense from an investment standpoint. California is rife with what I like to call Trumplites. These are folks that even though they live in a lower to middle class area, they have let the idea that their home is worth half a million infect their sense of worth and that they are now able to roll with Paris and K-Fed at SkyBar. They usually cruise up in leased cars and are swimming in so much debt, not even a life jacket can save them. Unless that jacket is outlined with diamonds and lace you can forget about them putting it on. It is the ultimate consumption and a deep ingrained financial neurosis that will be hit extremely hard once the economy declines which it will. The National Association of Realtors is delusional thinking that 2008 will be a positive year for housing:
Existing-home sales are likely to total 5.67 million this year, the fifth highest on record, rising to 5.70 million in 2008, in contrast with 6.48 million in 2006. Existing-home prices should be down 1.9 percent to a median of $217,600 for all of 2007, and then rise 0.3 percent to $218,300 in 2008.
At this point, what more can be said? They have been continuously wrong and will continue to be wrong in 2008. I've noticed that many of their stances have now shifted to the affordable regions of the country. Well of course these places will be okay since they are the only last places without wonderland housing prices. But if the national economy tips into a recession, all bets are off. California is essentially in a recession and we are on the verge of major budget shortfalls. So all these combining forces including peak oil and a Fed trigger happy on liquidity is going to cause only further problems for the lower to now diminishing middle class of America. Sorry folks, the golden parachutes are only given to those making $2 million plus a year. The rest of us have to fight tooth and nail simply to maintain and preserve our wealth.
Now going back to these Trumplites, in the 88 cities of Los Angeles County we have many lower to middle class cities. In fact, these are the majority. Los Angeles is also a county where the majority of 10,000,000 residents rent. Not sure if any of you have seen Kendra Todd's show, My House is Worth What? on HGTV which seems like the question will now be asked in a surprised and shocked voice. The show if anything is an absolute housing love fest where gigantic overpriced mansion are displayed and realtors lionize owners regarding their faux granite countertops and amazing curb appeal. Amazingly the realtors in the majority of cases give the sellers a higher asking price than what they expected. What a freaking shock! Aren't you shocked dear reader? To think that a realtor is going to rub the ego of the seller. Anyways, it all doesn't matter because in the theatre of reality, pain is now taking hold as we will show you with our Real Home of Genius today.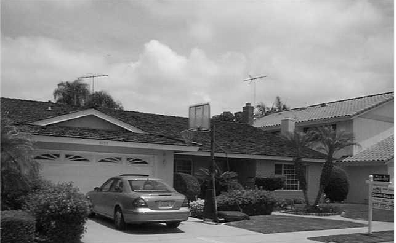 Our Real Home of Genius takes us to the city of Downey California. A middle class city nestled in the central part of Los Angeles County. Nothing spectacular regarding this city except that it is working class and has one of the older operating McDonalds in the country. This 3 bedroom 2 baths home spans out over 2,197 square feet. A nice looking home with all the HGTV and flipping show perks. This home is priced currently at $715,000. Seems pretty steep for a neighborhood where the average family makes $75,000 per year. But this is the Trumplite lifestyle! Income is a thing for weaklings and debt is the new form of income. Let us take a look at the sales history on this home:
Sale History
08/08/2006: $905,000
05/28/1997: $269,000
04/15/1997: $285,000
First, we actually see a price drop in the first sale 10 years ago. Seems about right given incomes and the area. Then we blast off into delusion world and this home actually flirts with 1 million dollars! A 3 bedroom home in Downey approaching 1 million? Where the hell is Ben Bernanke so I can take him for a drive around Southern California and see if he still thinks raising caps is a smart move? By the way, for all you math junkies that is $620,000 in appreciation over 10 years or $62,000 a year. Why work when you can sit in your home and let it make more money than an average hard working family nets over a year? But wait, let us look at the pricing action on this place:
Price Reduced: 10/26/07 — $799,900 to $749,900
Price Reduced: 11/27/07 — $749,900 to $725,000
Price Reduced: 12/28/07 — $725,000 to $635,000
Price Increased: 12/31/07 — $635,000 to $715,000
Here we go again. We are now going to see this up and down pricing manic behavior. In fact, when they dropped it down to $635,000 in December, this would have been a $270,000 price drop in 1 year! A 30 percent drop in one year. So if you need any evidence about massive drops here is one and you can search through the graveyard of Real Homes of Genius to find more. Even at the current sales price, the discount is close to $200,000 once we factor in sales costs and commissions.
Sales for Downey are not looking good:
| | |
| --- | --- |
| Quarter | Number of Sales |
| Q1 2007 | 281 |
| Q2 2007 | 239 |
| Q3 2007 | 226 |
| Q4 2007 | 161 |
And prices are looking just as bad:
| | |
| --- | --- |
| Quarter | Median Price per Square Foot |
| Q1 2007 | $411 |
| Q2 2007 | $420 |
| Q3 2007 | $400 |
| Q4 2007 | $378 |
So at the current median price per square foot and size, this home should be priced at $830,000? But wait, then this is a deal is it not? Again, for those of you doubting major price drops in Southern California we have a massive way to go down. And again, the previous question is rhetorical because without banana republic mortgagea no one in the immediate area is going to be able to afford this place on current incomes. Let us assume you are going to buy this place with 5 percent down:
Purchase Price: $715,000
PITI: $5,147 – assuming current jumbo rates and $35,000 down payment
Area Rents: $2,300
Even after tax benefits, you are better off renting. In fact, someone will be paying yearly $61,700 to own this place while the average family income in the area is $75,000 gross! Yes my friends, as the NAR says we are certainly stabilizing in 2008.
Today we salute you Downey with our Real Home of Genius Award.
Did You Enjoy The Post? Subscribe to Dr. Housing Bubble's Blog to get updated housing commentary, analysis, and information