Who doesn't love a great sequel?  The housing market is blistering hot and people are itching to get a taste of the hot porridge served right from an upgraded stainless steel stove.  You all know the story of Icarus and the perils of flying too close to the sun.  Well there is also a story about getting too deep into the crap shack Kool-Aid pool.  This is now a mania.  I have a fairly good sense of Southern California living in multiple parts and making it my job to understand various markets by actually visiting open houses in wealthy areas and gentrifying markets as realtors would like to say.  Most people like staying in their confined bubbles and really don't venture out.  So once again, we see astronomical prices decoupled from actual value.  Today we take a trip into the heart of Los Angeles.
A market in gentrification mode?
L.A. County is massive with 10 million residents spread across wonderfully designed urban sprawl.  Things are so well planned that traffic can cause your eyes to bleed and road rage is nearly a guarantee once per day.  Prices have gotten so expensive that L.A. County is now the least affordable markets to rent in (this is based on income relative to local rents).
So now that people have conveniently forgotten about housing bubble 1.0 they are now ready to purchase any property that comes on the market.  In fact, we are seeing real estate garbage can photography making a comeback.  Today we salute you Los Angeles with our Real Homes of Genius Award.
When half a million dollars isn't worth moving a trash bin: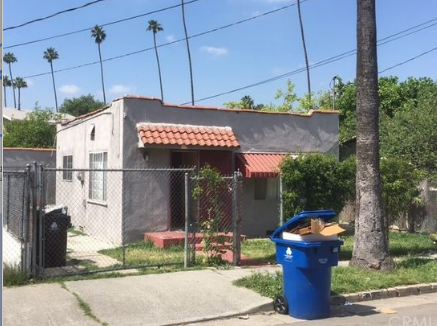 3525 Portola Ave, Los Angeles, CA 90032
2 beds 1 bath 572 sqft
This place is tiny.  572 square feet.  I actually like the trash can being left in the picture overfilled with crap to show you a better perspective on how small this place is.  The ad is written in beautiful prose that really makes your heart jump with joy:
"Why Rent when You Can Buy! This House Features 2 Bedrooms and 1 bathroom with lots of potential especially for a First Time Home Buyer. Great Location close to Downtown Los Angeles, centrally located near Schools, Parks and Shopping. This house has been nicely upgraded."
Time to speed dial your real estate agent!  Why in the hell would you rent when you can buy this place?  This place sold for $9,000 back in 1972 and now it can be your home for the small sum of $470,000. Not a bad deal right?
So let us take a Google Street View here: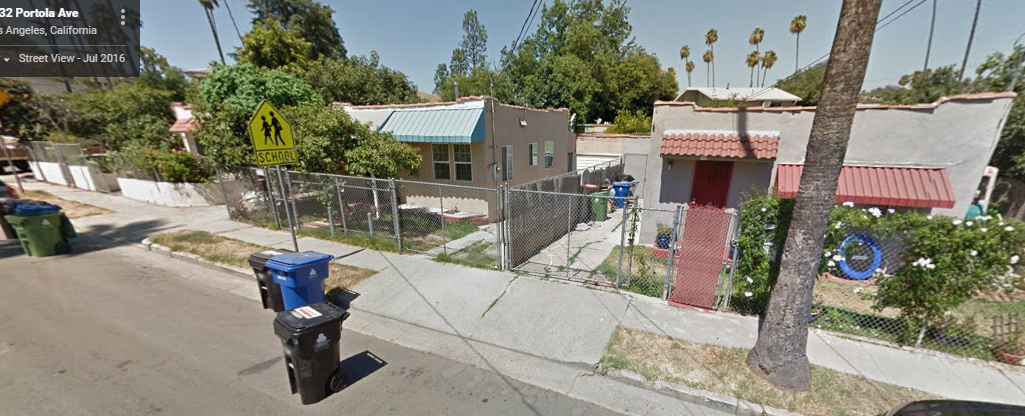 More trash cans!  One trash can looks like it is crossing the road or gearing up to strike a pose for another realtor's ad.  Now some might say "hey, this is a working class neighborhood!"  And to that I would say, of course it is!  That is why it is so mind numbing to see this tiny place listed at $470,000.  The adjusted gross income for this area is roughly $36,000.  Yeah, these current prices totally make sense.  So someone making $36,000 is going to save the $94,000 down payment for this place so they can get rental parity?  Any investors wanting to turn this into a cash flowing property?
Today we salute you Los Angeles with our Real Homes of Genius Award.

Did You Enjoy The Post? Subscribe to Dr. Housing Bubble's Blog to get updated housing commentary, analysis, and information.