The correction in prime California cities continues.  There seems to be a unique trend in 2011 for California real estate.  First, there is a large amount of all cash buyers buying low priced properties as investments.  We are seeing this in places like the Inland Empire.  The next significant trend is the fact that banks are releasing shadow inventory via short sales or REOs even in mid-tier to prime locations.  That in itself may not be the biggest change but the pricing of these properties signifies that some banks are getting serious about moving real estate in California.  Today we are going to examine the prime market of Rancho Palos Verdes, a city that has one of the best views of the Pacific Ocean and of Catalina Island.  But a good view doesn't pay the mortgage and it certainly will not keep reality from hitting even in prime real estate markets.
Rancho Palos Verdes short sale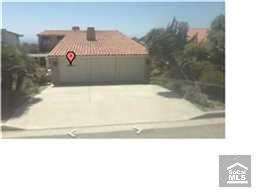 2621 VIA VALDEZ, Palos Verdes Estates, CA 90274
| | |
| --- | --- |
| BEDS: | 5 |
| BATHS: | 3.5 |
| SQ. FT.: | 3,357 |
| $/SQ. FT.: | $298 |
| LOT SIZE: | 8,450 Sq. Ft. |
| PROPERTY TYPE: | Residential, Single Family |
| STYLE: | Two Level, Other |
| VIEW: | Ocean |
| YEAR BUILT: | 1973 |
| COMMUNITY: | Lunada Bay/Margate |
Rancho Palos Verdes has two zip codes in 90274 and 90275.  90274 falls under Rancho Palos Verdes Estates and has a median price of $1.5 million.  90275 is RPV and has a median price of $828,000.  These are prime areas in Southern California yet they are not immune to the housing correction.  The above in Palos Verdes Estates was listed less than three weeks ago as a short sale.  Let us first look at the sales history here:
Sold:  June 27, 2007:                       $1,725,000
This home sold near the peak of the California housing market.  Someone is now trying to unload the property and keep in mind the bank has to approve a short sale here.  The home was only listed on February 15, 2011 for:
Listed:                  $1,000,000
On the same day it was delisted.  It is now relisted as of February 26, 2011.  This is a 42 percent reduction in one of the more exclusive areas of Southern California.  Rancho Palos Verdes Estates with a median price of $1.5 million is now trying to move a short sale at $1 million.  This is the new reality with banks trying to unload shadow inventory at discounted prices.
The MLS has the latest figures for RPV:
Palos Verdes Estates:                     82 listings

Rancho Palos Verdes:                    167 listings
Only 1 MLS foreclosure is listed and ten short sales.  As we all know the shadow inventory is much more problematic even for this market:
Palos Verdes Estates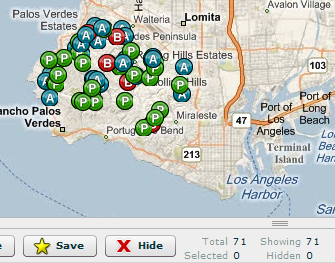 Rancho Palos Verdes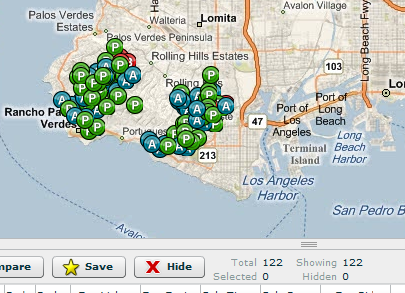 Now remember that only 1 foreclosure is listed on the MLS while nearly 200 properties are in some stage of foreclosure in 90274 and 90275.  Some people have made comments that areas with great schools would not face price corrections.  This area has some of the best schools in the entire state and to me, cutting a home price from $1,750,000 to $1,000,000 is a decent sized reduction.
If you want to see an epic refinance take a look at this place for examples of shadow inventory in the area: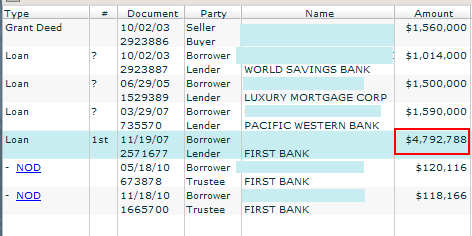 There is no going back on this one.  This home was purchased in 2003 for $1,560,000.  First Bank thought it would be a good idea to make a $4.7 million dollar loan on this place at the absolute peak of the market.  This home now has two notice of defaults filed.  This is a mega foreclosure in the making.  Here is an aerial view of the place: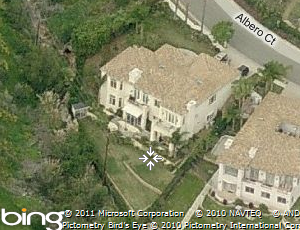 The current Zestimate is $1.9 million.  Good luck on getting that money back.  Even though we have this kind of view: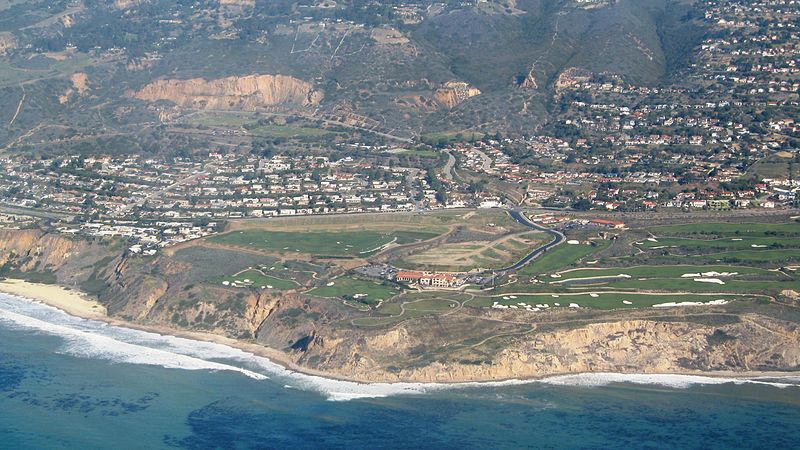 A mortgage still needs constant love and attention from a thing known as income.  Obviously even in elite areas like Rancho Palos Verdes foreclosures are a large part of the market even though they are kept away in the shadow inventory like a dark secret.

Did You Enjoy The Post? Subscribe to Dr. Housing Bubble's Blog to get updated housing commentary, analysis, and information.