There is a major environmental disaster happening in the Los Angeles County suburb of Porter Ranch.  You wouldn't know it from delusional house humping cheerleaders that seem to think that nothing can happen in SoCal that would diminish the value of real estate.  In fact, there are already lawsuits being put out regarding trying to keep home values inflated (forget about the health impact this disaster is having on local residents in freaking L.A. County!).  This gas leak is major.  Governor Jerry Brown just declared a state of emergency but this is a late notice for something that has been going on for some time.  Many local residents have been evacuated and this is a bigger story than is being reported.
Gas leak impacting health of local residents
If you think local agencies and government are looking out for you, think again.  Just take a look at how long it took for people to be notified:
"(CNN) SoCalGas reported the leak from its Aliso Canyon storage well on October 23.

"Why didn't it (the state of emergency) come 12 weeks ago?" Rocco asked. "When they came forth with it?"

Rocco's family first noticed an annoying eggy smell.

"It started just kind of being frantic and wondering why our house smelled like a propane tank for weeks on end — looking for it." But since natural gas is invisible, they could not see it gushing skyward right up the mountain from them.

Rocco's husband and son came down with profuse nosebleeds, her daughter had recurring headaches and nausea, and Rocco herself had nagging respiratory problems.

Around Thanksgiving, when the family heard about the leak, to them, the source of their ailments was obvious, so they moved into a hotel."
Here is a picture of the leak: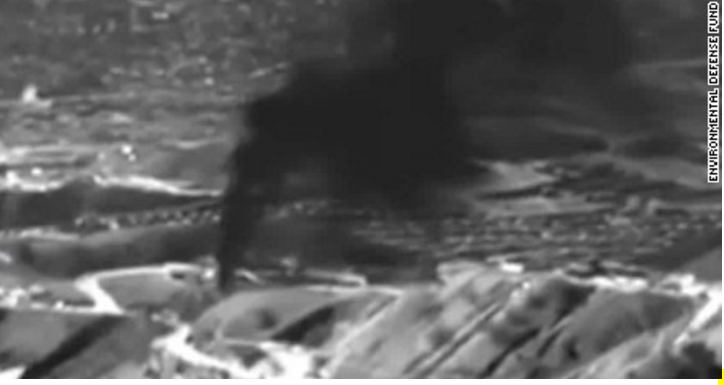 This is a major incident that is obviously having an impact on people's health yet somehow, it has only been designated a state of emergency this week.  This is being called a BP spill on land and of course, some people are so house delusional that they are trying to justify high real estate prices despite this disaster.  So how much does it cost to live in Porter Ranch?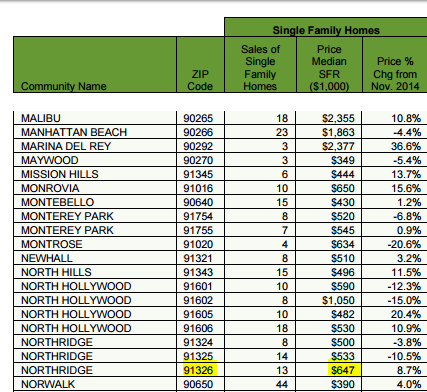 This is just insane.  The typical sales price of a home is $647,000.  And those paying these sky high prices are dealing with basically living on an environmental disaster zone.  This leak at some point was spewing out 110,000 pounds of methane per hour and there is simply no telling what the long-term consequences will be from this.  Yet somehow, delusional people are thinking that these high home prices are justified.  A lawsuit isn't going to negate the health impacts that might have been caused by this leak.  So those that think the government or local agencies are looking out for their health need to think again (and then you have those thinking the Fed is making sure home values stay high in California).  The market and in particular, nature is more uncontrollable than the blind faith some people put on the Fed.
Even the Federal Aviation Administration has established a no flight area around the leak until March of 2016.  This leak is happening near many other local cities as well: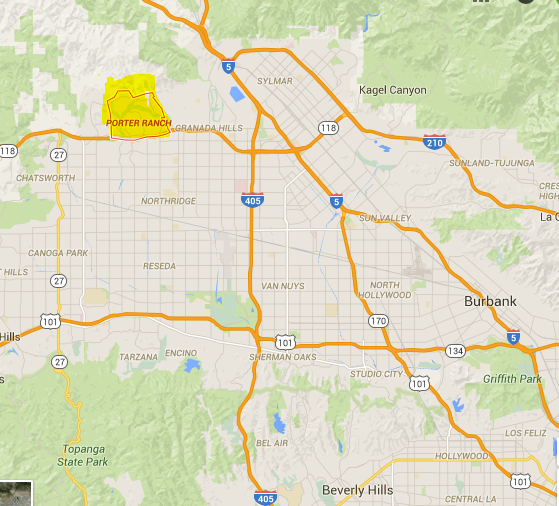 The government and local agencies reacted incredibly slow to this disaster.  Does anyone in the area have any on the ground details to report?

Did You Enjoy The Post? Subscribe to Dr. Housing Bubble's Blog to get updated housing commentary, analysis, and information.