The Taco Tuesday house humping brigade is having a tougher time denying that we are in another bubble.  Sure, they keep pointing to prices going up and rents surging but what about stagnant household incomes or the stock market getting kicked between the legs?  According to these delusional Kool-Aid drinkers, everyone is saving money and is perched on the fence ready to bounce on that piece of crap real estate that was built during the Great Depression.  "But we don't have no down payment loans!"  Of course much of the move in prices over the last few years came from investors, foreign and domestic, that drove prices into the stratosphere.  In the Bay Area, with the typical home selling for $1.2 million, even high income tech households are unable to buy.  And you really have a double bubble.  Easy venture capital money is trying to find those next mystical unicorns (i.e, Twitter, Facebook, SnapChat, etc) but this is another symptom of hot money trying to find a home.  All of this growth is predicated on prices only going up.  With households broke, a new product called a Poppyloan is here to save the day bringing back the zero down option.  What could possibly go wrong?
The zero down Poppyloan
The house couch humpers keep saying that there are pockets of massive demand just waiting to erupt like a volcano.  However, when you actually look at demographics, Census figures, and grown freaking adults living at home that theory falls by the wayside especially when it comes to buying a $1 million crap shack.
But of course this loan was made for households with massive incomes and giant down payments stuffed in the mattress right?  We have millions of grown adults in onesies roaming in their childhood home saving bags of money so they can have the privilege of living in a dilapidated piece of junk.   Uh, not exactly.  Here comes the Poppyloan.  As in this baby is going to pop!  We'll let the credit union explain why they created this loan:
"(SFFCU) Why did we create POPPYLOANTM ?

We were seeing too many people interested in home loans, who were qualified in every way, and either didn't have enough money saved up, had to tap into their retirement accounts, or needed to borrow from a family member for the 20% down payment required for a conventional mortgage loan."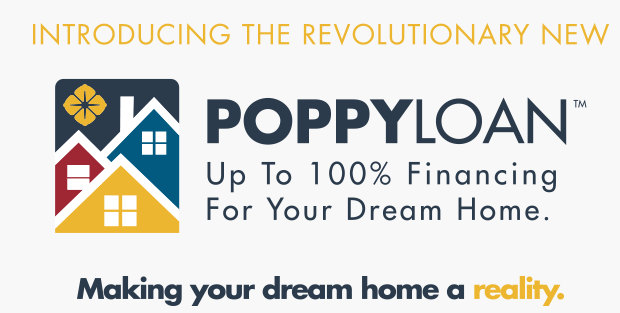 Did you get that? No down payment funds stuffed in the mattress.  Basically these prospects have in all likelihood, a career in tech companies with good incomes but have little savings. Some are so horny to buy, they tap into their retirement funds to get cash for a down payment.  You realize even with a paid off house you still have taxes, insurance, and maintenance that go on forever?  How are you going to buy all those tacos when you are old and barely able to get out of bed?  That is why you have a retirement fund!  This is another argument that you can have in regards to renting versus buying.  If renting gives you more funds to save for retirement, this may be a better option.  This is especially true for tech companies in the early stage that transform dramatically.
This loan has a market because the music is starting to run out on this inflated market.  You are starting to run low on investors: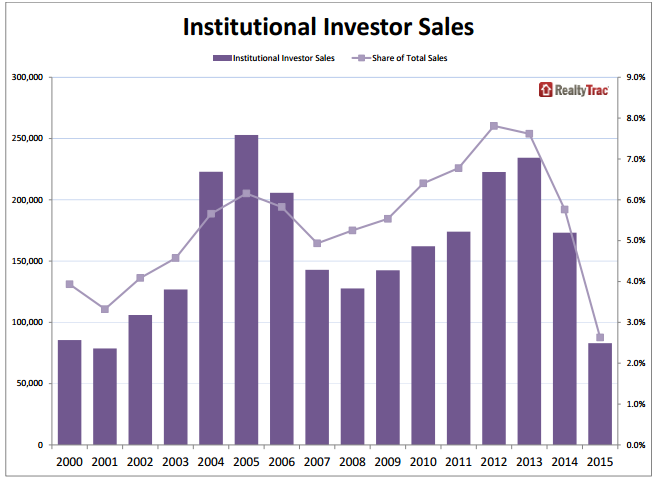 So with investors running the numbers and realizing prices are crazy, time to tap into the rental market:
"We also see Bay Area rents skyrocketing. It's not that people can't afford to make a house payment (look at the amount of rent that's being paid!), it was the lack of funds or access to the size of down payment that is typically required. We wanted to find a solution to this growing problem and help our community."
Ah yes!  Let us help the community by keeping prices stupidly high and putting borrowers into a precarious final situation with no equity from day one.  The same argument all the house lusters make.  Rent is flushed down the toilet so why not build equity?  Then again, here you'll be paying the credit union 30 years for a mortgage and what you get is the privilege of living in a crap shack.  And again, this institution with a front row seat is telling us the biggest problem is people just don't have the funds for a down payment. San Francisco is running a bubble in housing and a bubble in tech.  The NASDAQ better have a good year or a correction is going to happen.
And that is another point.  How stable are these tech companies going to be?  The underlying assumption is that things will always change in tech.  Yet you are willing to take on a 30 year mortgage with zero down for a $1.2 million crap shack?
In many cases, the big impetus to buy comes from actual house humping.  People get into kid mode and all of a sudden all rationality is thrown into the wind.  Do people realize how expensive child care costs are in the Bay Area?  Some massively underestimate this cost.  Have two kids and buy that home and you've suddenly added massive fixed costs to your budget.
"(Nuturelist) Though we've seen infant daycare rates edging above $2,000 per month per child, daycare continues to be the most affordable and reliable option when compared to hiring a nanny or entering into a nanny-share agreement. At an average rate of $24 per hour for a nanny in San Francisco, and assuming 50 hours a week and 4 weeks a month, a nanny will cost approximately $4,800 per month and is more expensive than daycare even when the cost is shared by two families. Additionally, nannies require a significant amount of management overhead from parents, are subject to greater risks of turnover and unexpected absences, and involve managing a relationship with another family in the case of a nanny-share."
You read that right.  $2,000 per kid.  So now you have an insane no money down mortgage for 30 years and with two kids on the way, you are going to be dropping $4,000 per month for a few years if you are both tech professionals.  And of course these professionals want the "best" so they won't go for more affordable daycare in cheaper markets.  This is the tech rat race.  In the end, all you can afford is tacos for dinner!  But of course for those delusional housing cheerleaders prices keep going up, therefore buy now or be priced out forever.  The argument is that these people have good incomes – yeah, so long at the tech bubble keeps raging and people want to value non-profitable companies for insane prices.  Also, their incomes were not good enough to stash away 20 percent down (or even 10 percent in many cases).
The zero down mortgage is back and ironically in the most overpriced area of the country.  Go get those Poppyloans!

Did You Enjoy The Post? Subscribe to Dr. Housing Bubble's Blog to get updated housing commentary, analysis, and information.