The weak jobs report signifies more trouble for housing.  Even though the official headline unemployment rate ticked up 0.1 percent the broader U6 measure went up 0.4 percent.  The fragile housing market is walking on eggshells and employment is directly tied to the health of household income.  Moving forward if we are to see any measurable gains in home prices it will come from growing household incomes.  An interesting report showed that if household incomes kept pace with productivity since the 1970s household incomes would be closer to $92,000 a year instead of the current $50,000.  In California with absurdly high home prices, it would appear that the gain in home values came at the hands of exotic financing, low to no down mortgages, and a general psychological mania.  Yet the most important driver in household incomes was largely absent and the new employment report is not encouraging especially with millions of homes in the shadow inventory that need to be moved.  Today we'll examine some of the interesting housing behavior during the bubble in the still inflated city of Pasadena.
From $1.8 million to $330,000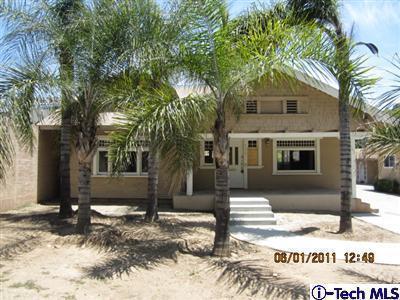 162 NORTH PARKWOOD AVENUE, Pasadena, CA 91107

BEDS:    2

BATHS: 1

SQ. FT.: 1,158

$/SQ. FT.:            $285

LOT SIZE:              8,000 Sq. Ft.

PROPERTY TYPE:               Residential, Single Family

STYLE:   California Bungalow

VIEW:    Faces West

YEAR BUILT:        1913

COMMUNITY:   Southeast Pasadena

On a quick search I managed to find 27 foreclosures (actual SFR) in Pasadena actively listed.  The above home is 1,158 square feet with 2 bedrooms and 1 bath.  The place needs a lot of work: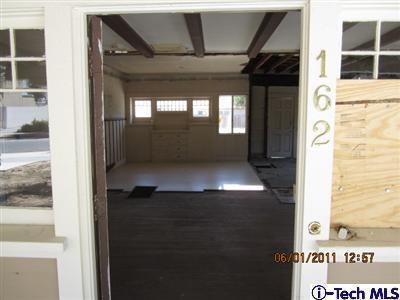 It looks like a remodel was taking place here: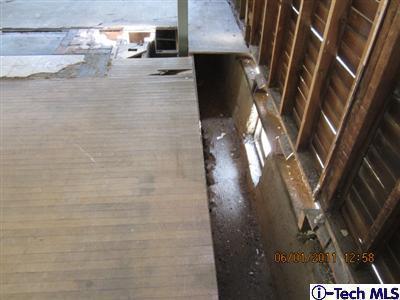 Pasadena is still definitely in a large housing bubble.  These are the kind of properties that are sitting on bank balance sheets.  This home clearly will need a lot of work.  The 91107 zip code of Pasadena currently has a median sales price of $640,000 which may make this seem like a bargain to some people.  Yet virtually every zip code in the city is still reflecting delusional beliefs in home values: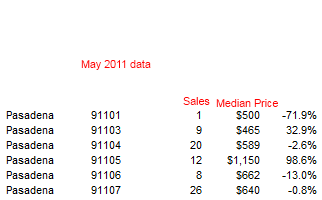 Source:  Data Quick
Prices overall have come down from their peak levels but as you can see from this home, it still requires a large amount of work.  This is from the listing:
"Property adjacent to commercial on a quiet side street, was a Craftsman but has been gutted inside and some modifications have been made by former owner, seller has no knowledge. Reportedly, property is zoned RM16 and had an approved plan for the demo of the house and to build 3 1800 square foot condo's, buyer to check for themselves with the City of Pasadena. Seller will make no repairs and makes no representation."
You can see that during the peak days of the bubble someone actually paid a nice amount for this place: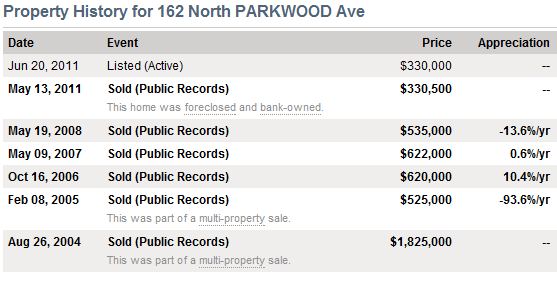 Source: Redfin

Back in August of 2004 this home was sold in what appears to be a multi-property sale for $1,825,000.  It sold again in 2005 and then sold a few more times.  Seeing the needed work in the place above, it seems that many potential speculators had bigger ideas for this place since the home still has a lot of work to be done.  It looks like the last sale price was back in 2008 for $535,000 before it became bank-owned this May for $330,500.  The current listing price is $330,000.
Is this now a deal?  Now someone looking at the public MLS might think that only 27 properties are listed as foreclosures in Pasadena.  This market is plagued with shadow inventory. If this is only one of the examples being leaked out onto the market, what else remains bottled up in the balance sheet of banks?  In reality, the distressed inventory in Pasadena is shocking: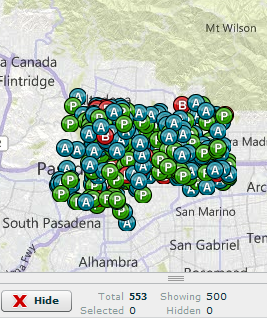 Over 553 properties in Pasadena are either bank-owned, scheduled for auction, or have a notice of default filed.  The above property requires a tremendous amount of work.  Hard to say how much is needed to make it move in ready but tens of thousands of dollars at a minimum is needed.  The place is also very close to the 210 freeway: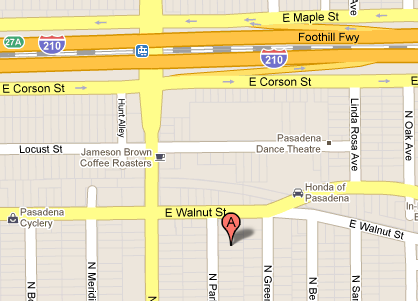 So assume someone purchases this place with an FHA insured loan.  What does the monthly payment look like?
Down payment amount:              $11,500

PITI: $2,223

Make move in ready:                     ???
The above doesn't factor in the amount you need to fix this place up to make it move in ready.  Keep in mind we are looking at a property that in 2011 is selling for well over 50 percent off in Pasadena.  Do you think this is a good deal?  Does this property make for a good investment?

Did You Enjoy The Post? Subscribe to Dr. Housing Bubble's Blog to get updated housing commentary, analysis, and information.