$1 million does not go very far in prime Southern California cities. While sales volume is still very low, home prices in some markets are making new peaks. Overall, the market has hit a lull in the summer and inventory is definitely returning. House lusting is still very much in vogue and sticker shock is only tempered by very low interest rates. Up in the Bay Area, we see people tapping out equity at a more common interval to upgrade their properties. Today we'll take a look at three very prime cities in Southern California. Santa Monica, Arcadia, and San Marino are truly prime areas. With that said, your dollars will not go very far in these markets. In some cases, homes are making new peaks. For now, we continue seeing a shrinking middle class while these very selective markets continue to become even more selective. Let us go shopping in these prime areas.
A look at Santa Monica, Arcadia, and San Marino
The housing mania from 2013 is still going on in some niche markets. While the overall market certainly cools down, some areas are setting new records. Some cities are seeing wicked price jumps causing plain old vanilla homes to sell for $1 million dollars or more.
The first area we should examine is Arcadia. Arcadia has benefitted from heavy investor demand and continues to be a target for hot money.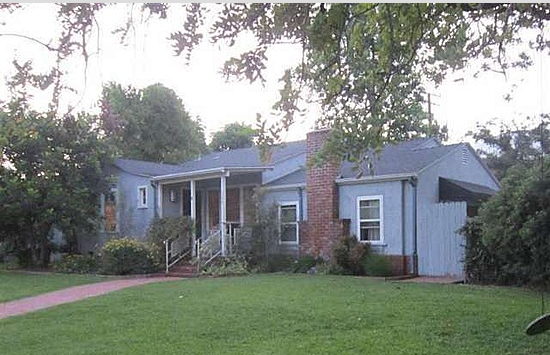 325 Laurel Ave, Arcadia, CA 91006
2 beds, 1.5 baths, 1,522 square feet
For Sale:               $960,000
For almost $1 million, you can actually buy this home with only 2 bedrooms. You don't get two full bathrooms but hey, you're living in Arcadia so stop mouthing off. This place was built in 1942 smack in the heat of World War II when we were full on battling the Axis Powers. Take on a piece of history for only $960,000.
Our next little trip takes us down to the People's Republic of Santa Monica. What can we find for $1 million?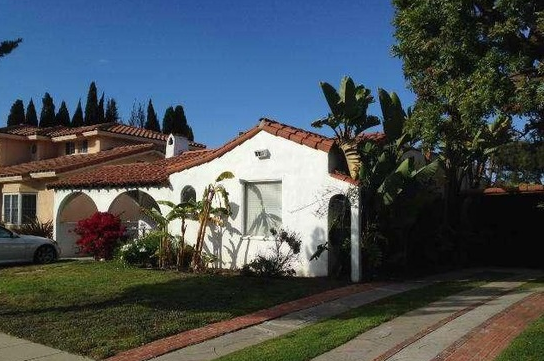 2301 30th St, Santa Monica, CA 90405
2 beds, 1 bath, 963 square feet
For Sale:               $1,200,000
You don't have many options at the million dollar range. At $1.2 million we get one bathroom and 963 square feet. I love this ad:
"First time on the market in over 40 years! Charming Spanish located in the highly sought after neighborhood of Sunset Park! Great opportunity to update, renovate and add on to the existing home or build new! 2 bedroom, 1 bath home with wood floors which needs some TLC."
Some readers have commented on this trend where the ad is essentially telling you, "hey, you are spending $1.2 million so you better fork over another few hundred thousand dollars to renovate here." $1.2 million at 963 square feet and still needs some TLC. No housing mania here folks!
Our final stop takes us to investor magnate San Marino.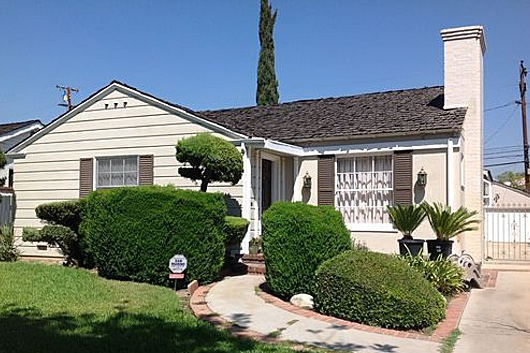 1400 Winston Ave, San Marino, CA 91108
3 beds, 2 baths, 1,862 square feet
For Sale:                               $1,580,000
This is an interesting home here. The place last sold for $500,000 back in 2008. At some point in 2012, the place was listed as a rental for $4,000 per month. You can now have it for $1.58 million. Here is a headline grabber:
"Hard to find property in San Marino and Super Move-In Condition!"
This place better be move-in ready! You are dropping $1.58 million. Can you imagine a place at $1.2 million? They'd probably tell you to bring a mop and a bucket of soap to scrub the floors before moving in. Investor money keeps flooding in and some of these areas are seeing new peaks. Most working stiffs have no shots in these markets even with two professional stiffs. Your aspirational types are living at home trying to figure out how they can have mom and dad help out with the down payment. It is unlikely to make a dent in these areas.
For California readers, you might not be stunned but for other readers this gives you a taste of California real estate. Forget about craftsman like quality, good construction, or anything like that. You get your stucco box and a giant price tag. It is no surprise why the state is becoming heavier with the rental households. $1 million just doesn't go that far in today's juiced up housing market.

Did You Enjoy The Post? Subscribe to Dr. Housing Bubble's Blog to get updated housing commentary, analysis, and information.