California has millions of young adults living at home with parents because they are unable to venture out into an expensive rental or a dilapidated crap shack costing close to $1 million.  It is interesting to see many articles written by baby boomers sporting beer guts and how Millennials are "destroying" many industries like chain restaurants (i.e., TGIFs, Buffalo Wild Wings, etc) or retail stores (i.e., Sears, K-Mart, etc), or are simply not buying homes.  Of course Millennials have different habits.  And getting stuck with an absurd 30-year mortgage on a dump is not a big aspiration for many.  They are more into health and wellness, life experiences, and many are delaying marriage.  So why do they need a home?  The data is backing all of this up of course contrary to the house humpers that continue to sing the praises of $1 million crap shacks.  California is in a major rental revolution.  And Millennials will continue to live at home in mass for a few reasons.
Reason #1 – Demographics
If you are a Millennial in California you are more likely to live at home.  This is simply how things are playing out.  Take a look at this chart:
There are millions of young adults living at home because rent is too expensive or they simply cannot venture out to buy a home.  And many city revitalization efforts are targeting adding more apartments instead of houses.  Just look at Los Angeles.
Reason #2 – Failed Savings for Down payments     
When rents are incredibly high it is hard to stash away money for a down payment.  For example, the typical house in Orange County is getting close to $700,000.  So a standard 20 percent down payment is going to be $140,000.  Now a $700,000 home is nothing spectacular in many cities thanks to the crap shack mentality.
Now let say a family is pulling in $120,000 a year.  This would put the family in the top 25 percent of California households: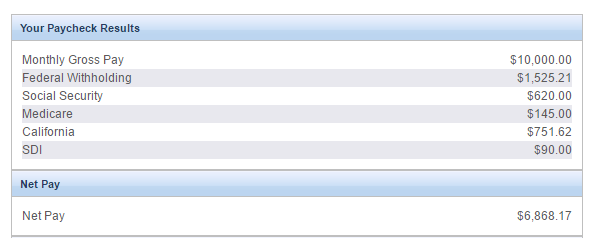 To save $140,000 over 5 years they would need to save $28,000 per year (roughly $2,333 per month).  In other words, they need to save roughly one-third of their net income per month just for a standard 20 percent down payment – over 5 years.  And a typical rental apartment in many nice areas will go for $2,000 to $2,500 or a rental home will be $2,500 to $3,000.  After that, there isn't much for retirement savings, food, and other bills.
Basically this is a one asset class strategy and you are aiming for a crap shack.
Reason #3 – Buying Power is Already Maxed Out
We've been in a low interest rate environment for well over a decade.  Rates can only go up.  So every little ounce that can be milked out of the market has already been done.  Also, you are competing with all cash buyers and older home owners that may have equity and sell out.  Yet many are not selling out because taxes would get reassessed and many of these older baby boomer owners can't afford anything higher without shopping at the 99 Cents Store but living in a million dollar home.
In other words, sales volume is likely to stay low.
Reason #4 – Millennials are Different
Millennials don't have the same desire of buying a home and pumping out 3 or 4 kids like older generations.  Ironically many are now living back at home in their late 20s, 30s, and even 40s.  They also enter into an economy that is hyper-competitive, with little company loyalty, and many will have multiple jobs with various companies over their career.  Long gone are the days when vast numbers of people enter into good paying jobs and were able to chase the American Dream.  In fact, this current political season shows how out of touch those with wealth are from the rest of America.
Millennials also value financial flexibility and many came of age during the last housing crisis and witnessed firsthand the nonsense their parents went under.  Many parents were rocked to their core when housing values crashed for the first time nationally in our modern history.  And what about the kids that lived in those 7,000,000+ completed foreclosures that happened in the last decade?  You think they are eager to buy?
Reason #5 – Lower Home turnover
As it turns out, many current home owners are just reaching break even.  Since many thought their homes were piggybanks they are now left having to delay retirement since guess what?  You can't live off the equity until you sell!  You can live in a $1 million crap shack but you still need to pay taxes, insurance, and upkeep.  How do you access that $1 million?  By selling.  But many want to live like millionaires without unlocking that equity.  So here we are.  A stalemate.  And guess what?  Many of those adult kids are living at home.
Builders in California are smart.  They are targeting multi-family units over single family homes.  In some areas they are building out condos because if the market takes a turn, they can simply turn them into rentals since there is big demand for that.
The idea that Millennials were going to save the market is off base.  Prices are high but for reasons that go against a healthy housing market.

Did You Enjoy The Post? Subscribe to Dr. Housing Bubble's Blog to get updated housing commentary, analysis, and information.