Whenever you read dry economic articles on housing that attempt to justify high home prices there is always the fascinating lack of pictures.  As they say, a picture is worth a 1,000 words and in the case of a crap shack, a picture is worth a thousand tacos.  Some people are getting out of Dodge (or Compton) and trying to sell into the larger gentrification meme.  I went to a few lower priced neighborhoods this past month to see if any deals were present.  The one thing that struck me is the increasing growth of cars per house.  It was already high before but the number this time blew me away.  It would appear that 4, 5, or even 6 cars per household were common in these areas.  The congestion on the street reminded me of New York parking absent the skyscrapers.  You also have the standard car stationed on the lawn on a few homes on the block.  Keep in mind these were in so-called hipster hoods where one Whole Foods was enough to justify a $700,000 crap shack.  Ultimately inventory is rising and people are slowly coming to their senses.  I'm always stunned that some feel they missed out on buying a crap shack.  So buy today.  If your plan is to stay put for 30 years, why are you trying to time the market?  This is speculation and you might as well speculate with the stock market.  Just to give you a taste of the craziness, let us go in search of some of the smallest homes available for sale today in Los Angeles.
The search for small homes
There is this interesting cross-section of hipster living, expensive food, and trying to justify small living as some sort of modern day eco-movement.  Yeah, like those 6 cars are doing much good to the environment.  In the end it is a late night pitch to have you part with your cold hard cash.  Some of the small homes on the market put a nice bit of frosting on this cupcake of real estate insanity.
Let us take a look at our first property: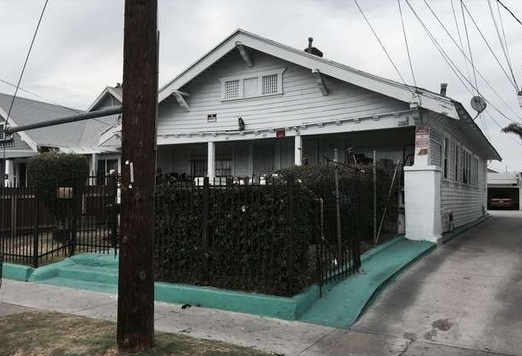 437 W 54th St, Los Angeles, CA 90037
2 beds 3 baths 318 sqft
"This 318 square foot condo home has 2 bedrooms and 3.0 bathrooms. It is located at 437 W 54th St Los Angeles, California."
I love it!  More bathrooms than rooms in this property.  How you manage to get 2 bedrooms and 3 bathrooms into a 318 square foot property is something even Houdini would have been impressed with.  Look at all those beautiful wires hanging around the home.  You can pretend you are part of a modern day version of Cirque de Solei, Hipsteranami!
Update:  Facts and Feelings points out that this is a multi-unit place.  So does that mean 2 bedrooms and 3 bathrooms are spread out across 3 properties!?  Why this isn't listed on the ad is beyond me.  On further examination:

Here is another perspective: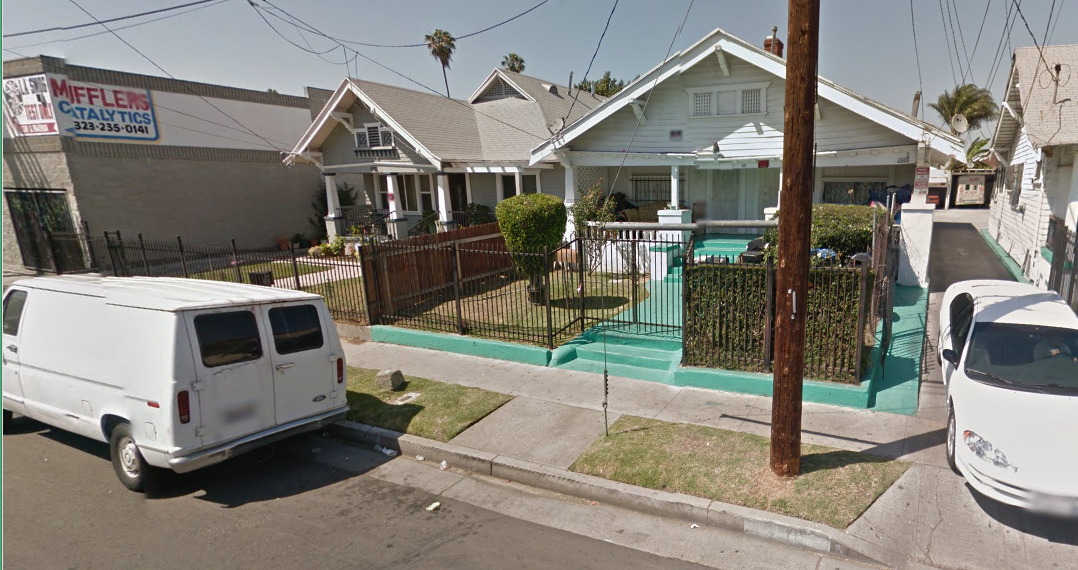 I'm not sure what qualifies as a condo these days.  You also normally sell one "condo" at a time.
Good deal? Let us look at the price: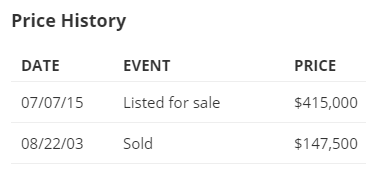 Someone paid $147,500 back in 2003.  The current list price is $415,000.  If we look at the inflation calculator this home should be priced at: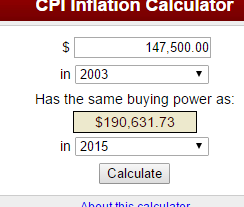 Oh, but I forgot.  This is glorious Los Angeles!  This home is part of the "global city" meme.  Therefore, $415,000.  See?  This is how pricing works here.  Onto our next property.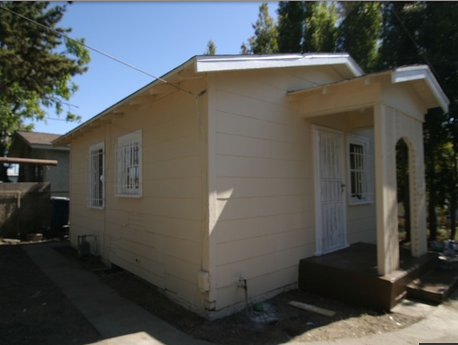 419 1/2 E 76th St, Los Angeles, CA 90003
1 bed 1 bath 360 sqft
Let us look at the ad:
"The LOWEST PRICED single-family residence on the MLS within a 25-mile radius. You can't beat this deal! Perfect starter home or rental. A beautifully remodeled and upgraded 1 bedroom/1 bathroom home is ready to be yours. This property is well-designed for the size, utilizing every inch of the home to your benefit. Brand new roof, new paint inside and out, new flooring, and new fixtures. Parking is available off of the alley in the back. Entertain in your gated yard or make a beautiful…"
I love it!  Lowest priced property within a 25-mile range on the MLS.  That is a very strong opening.  You can entertain in the gated yard after you park in the alley.  Sounds like hipster living to me!  Let us look at the price history: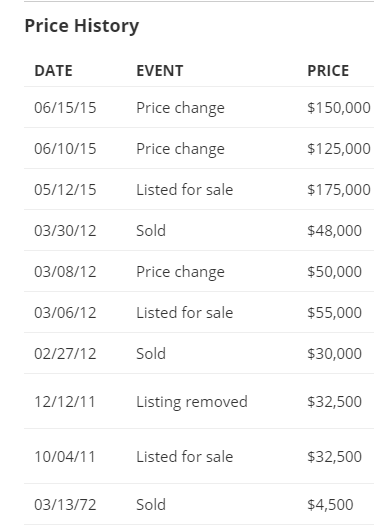 The place sold in 1972 for $4,500.  The more recent sales price was in 2012 for $30,000!  It was then sold for $48,000 back in 2012 again!  Nice quick profit there.   Now, three years later they listed the place for $175,000!  Bwahahaha.  No one bit.  They dropped to $125,000 and then upped it to the current list price of $150,000.
This place has 1 bedroom and 1 bathroom.  Here is the bathroom: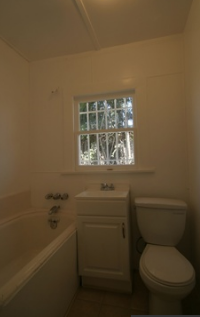 You know the dull Eat, Pray, Love movie?  Here, you can crap, rinse, and shower.  Don't you just love Los Angeles?  As inventory continues to grow and rental Armageddon hits, more people are starting to bring reason to their real estate buying.

Did You Enjoy The Post? Subscribe to Dr. Housing Bubble's Blog to get updated housing commentary, analysis, and information.