One of the more challenging pieces of data to come by is financial characteristics of those who own their home.  Most data aggregates renters and homeowners together and in California, where nearly half of families rent, this data does not give a good perspective as to what financial characteristics drive homeownership.  The homeownership rate in the state continues to fall as outside money pushes out local families with stagnant incomes.  Call it global gentrification.  In the depths of Census data I was actually able to dig deep and find data on actual homeowners which is very telling and helpful in getting a glimpse behind current owners.  It might also help to put things into perspective for those planning on buying in the current market.  I was able to get data on a desirable location, Irvine where a large amount of investors, foreign money, and family purchases are taking place.  What is the data behind homeownership in these markets?
Irvine and housing data
The city of Irvine has a population of 215,000 people according to the 2011 Census.  The number of owner-occupied housing units with a mortgage in the city is 31,037.  According to this dataset, the median home value in 2011 was $656,100.
Here is some interesting data on HELOCs and second mortgages:
Homes with a second mortgage:               6.3%
Homes with a home equity loan:              18.9%
Homes with both a second and a home equity loan:        1.7%
This is typical in California where many people tapped into their homes to extract equity.  The one interesting piece of data was the actual financial figures of homeowners in Irvine.  The underlying notion is that homeowners are much better off financially, but by how much?  In Irvine the median household income of those that actually own a property is $123,786.  Over 64 percent of homeowners have household incomes above $100,000.
The median monthly housing cost is $2,905.
Contrast this information with the median household income in Irvine at $87,484.  Irvine has a large number of rentals so this is an area where having this Census data is very useful.  Irvine home prices have soared in the last year:

The median price and sales are both up strongly year over year.  The one piece of data I would love to see is the amount of investors purchasing in this area.  The latest data that I could find was from the NAR and it stated that 11 percent of sales were to foreigners for California.
"(OC Register) The California Association of Realtors, however, pegged foreign sales at 5.8 percent of the state's transactions. Of those, 39 percent of the buyers come from China, followed by buyers from Canada (13 percent), and from India and Mexico (8.7 percent each), CAR reported.

The state group doesn't break down statistics for Orange County. But local agents estimated that the proportion of Orange County and Southern California sales to overseas buyers is higher than the statewide average.

About 20 percent of the buyers at Irvine's Lambert Ranch development – which caters to Asian buyers with wok kitchens and floor plans for extended families – are from abroad, said Joan Marcus-Colvin, senior vice president at the New Home Co.

Local agents specialized in working with foreign buyers say they see strong interest among affluent shoppers in China, Taiwan, India and other Asian countries."
We already know that 35 percent of SoCal purchases are coming from the all cash side.  Yet all of the all cash purchases are piled into one bucket in terms of statistics.  The bulk of course is coming from domestic investors.  However, in some markets, a large amount is coming from foreign demand.
One useful way of analyzing current purchasing behavior is looking at what has recently sold: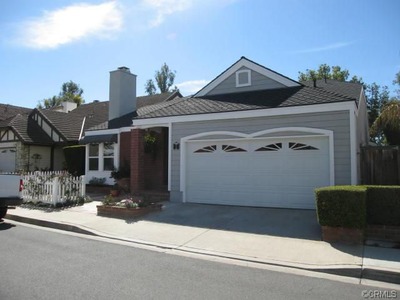 8 Grant, Irvine, CA 92620
Bedrooms:3 beds
Bathrooms:2 baths
Single Family:1,900 sq ft
Lot:4,800 sq ft
Year Built:1979
The above place was listed for sale on 2/18/2013 for $738,000 and it sold on 3/27/2013 for $739,000 ($1,000 above asking price).  Let us look at another example: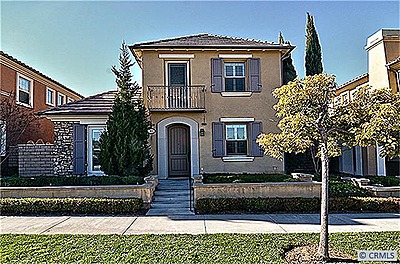 30 Long Fellow, Irvine, CA 92620
Bedrooms:4 beds
Bathrooms:3 baths
Single Family:1,964 sq ft
Year Built:2006
This place sold in 2006 for $908,500.  It was listed for sale on 1/26/2013 at $749,900 and sold for $751,000 on 3/25/2013.  Listing prices have shot up strongly since 2012: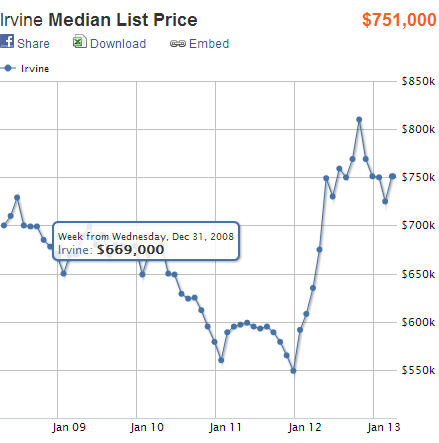 This should give you some perspective in terms of those that actually finance their homes.  However, hot money from outside the state is hard to track and it is definitely flooding in impacting a market with low inventory.  In a market like this you can expect fierce demand and competition.  No longer are you simply competing with those in the local economy, but those around the world.

Did You Enjoy The Post? Subscribe to Dr. Housing Bubble's Blog to get updated housing commentary, analysis, and information.