You constantly hear that owning a home is a no brainer in California because you will always get major tax benefits.  Well the new GOP tax plan is actually going to benefit California renters while California homeowners in crap shacks will see higher tax bills.  It is an interesting tax proposal because the typical US household owning a typical $200,000 home is going to come out ahead.  This is your bread and butter "American" family.  However, Taco Tuesday Baby Boomers and Gen X'rs in California have been getting mega subsidies for buying hyper expensive crap shacks.  Every tax bill that comes out seems to favor homeowners.  In fact, I haven't seen one that hasn't favored homeownership.  But the way the tax bill is setup, crap shack owners are going to actually have to pay more and renters are going to benefit nicely from the much larger standard deduction.  We are now seeing some scenarios where this is playing out.
Crap shacks getting more expensive   
The L.A. Times has a piece where they examine various households in regards to the proposed tax plan.  In one example you have a professional couple that bought a crap shack in Redondo Beach (3 bedrooms and 2 bathrooms – your standard million-dollar SoCal home).  They paid $915,000 for the place back in 2016.  They are going to see an increase in their tax bill: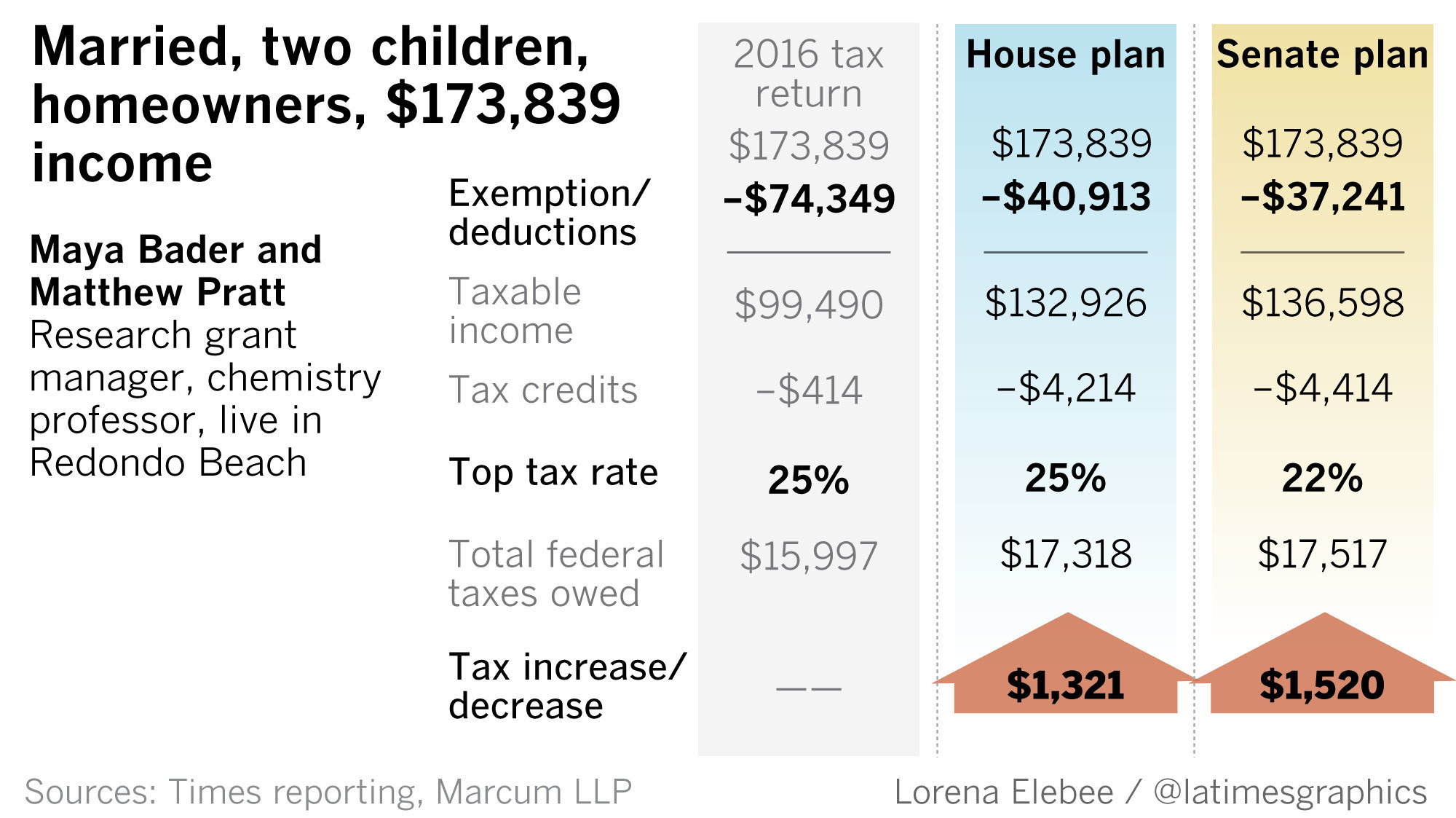 So there goes the argument that every piece of legislation actually benefits homeowners.  Not in this case and in many other cases where people over paid for crap shacks.  But what about "poor" renters?  There is another scenario presented in the L.A. Times with a professional couple that earns even more than the high income professional homeowner couple: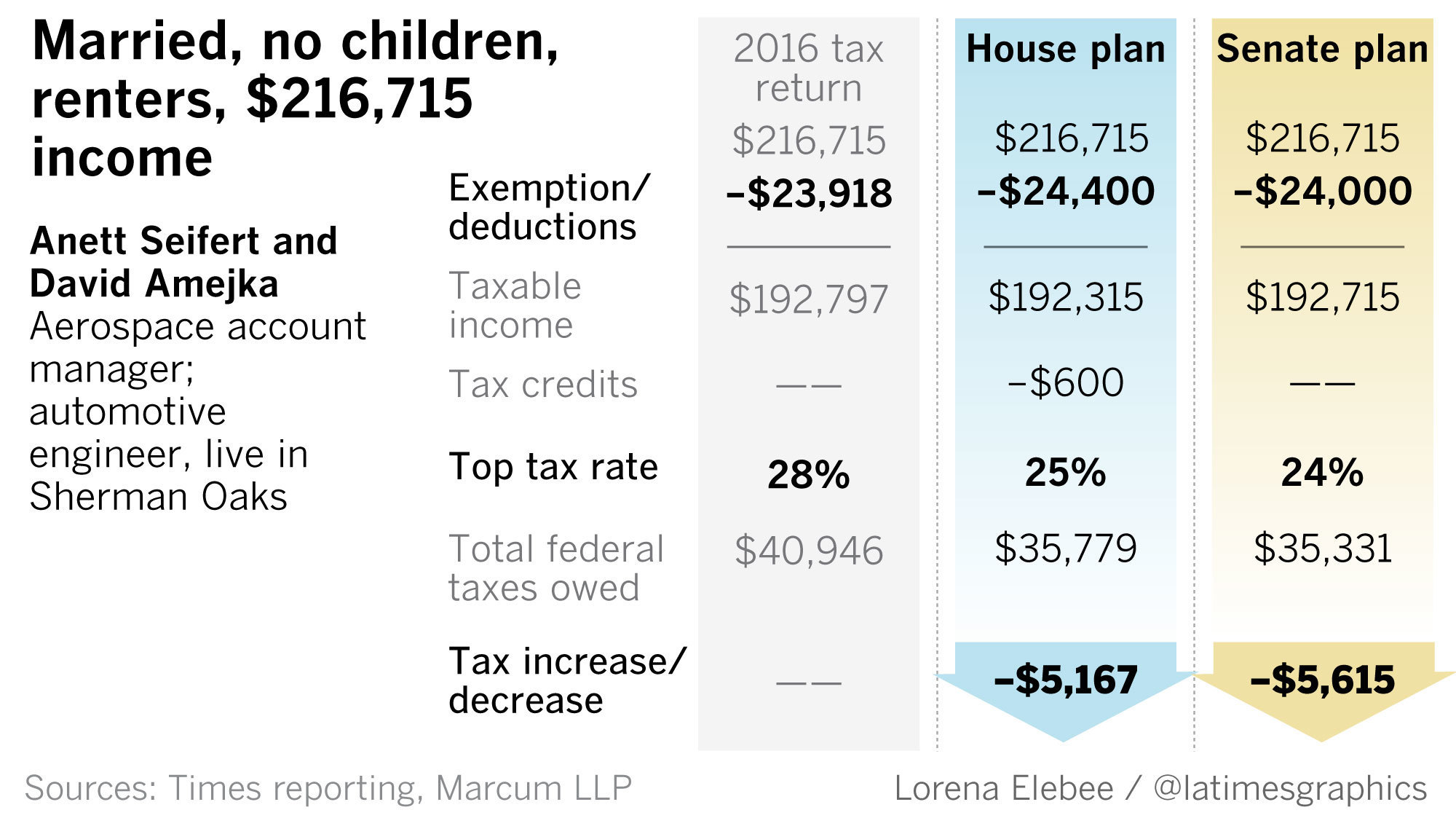 You mean the GOP and Trump are friends of California renters?  Not that they care or even spend two seconds thinking about people in SoCal but the way this tax plan is setup, crap shack owners are the folks who will take it in the shorts the most.  The top one percent is going to make out like bandits of course: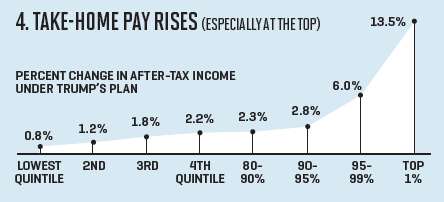 Welcome to the new world of politics where fake news dominates and the GOP is actually going to help out California renters thanks to their own selfish interest (but both parties are selfish so don't delude yourself).  I think it is ridiculous that people get tribal and think in terms of "blue" and "red" teams because in the end, it is a divide and conquer strategy.  A lot of folks in L.A. and O.C. that voted for Trump, those dual income households are going to see their tax bills going up because of their crap shack obsession.  Our deficit continues to soar and people are diving deep into crypto-currencies.
And we are going to add many more renter households in L.A. County.  Just look at where all the building permits are going: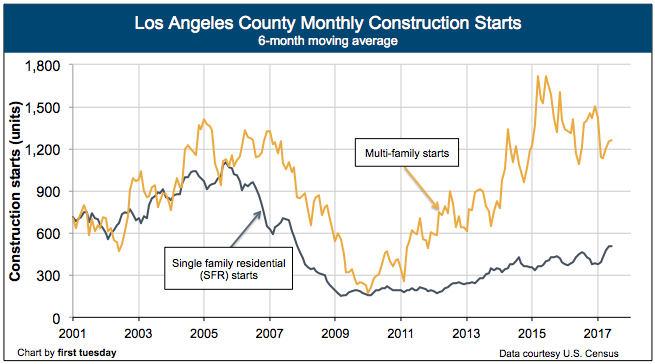 But guess what?  These are the households that will start benefitting under the new tax plan.  Is this a secret ploy to turn California blue?  Not a chance.  Just like Alabama went blue recently, there is so much at play that things are happening unintentionally here.  If you want to think deeper, many dual income professional households would lean "blue" but these aren't your uber-rich households.  So this may be part of the overall strategy.
2018 is going to be an interesting year but what year isn't?  You have rockets flying out of SoCal and people thinking we are being visited by UFOs.

Did You Enjoy The Post? Subscribe to Dr. Housing Bubble's Blog to get updated housing commentary, analysis, and information.