There was another article showing that the LA/OC metro area is the most unaffordable housing market based on incomes of those living in the area.  People point to rising prices or rents as somehow a condition of economic resurgence but all it means is that more money is funneled into real estate.  And speculation again is rampant.  Just look at the number of rental households we have added.  If voting with money is a true indication of "want" people are going towards rental housing.  Even for a $700,000 crap shack the numbers start to pencil out with a 20 percent down payment ($140,000).  But even a couple making six-figures will have a long journey to save this much even with low interest rates.  And this is what has changed over time.  The down payment strike point was easier to save in the past versus today where people are diving into more expensive mortgages with down payments in the 10, 5, and even 3.5 percent range.  Of course lower mortgage rates allow for an underlying inflated value to emerge.  From 2006 to 2013 LA saw an increase in the rental population by 11 percent.  Today we look at a Glassell Park HGTV home to see how marketing is done to the hipster crowd.
Chasing the Glass-ell dream
People mistake correlation with causation.  For example, we look at wealthier US households and yes, most own real estate.  But did the wealth come from owning housing?  For the truly wealthy, their primary residence is a small part of their portfolio.  We are not talking about your Purina Dog Chow eating boomer shopping at the 99 Cents Store while holding onto their million dollar home without cashing in on the equity.  Do you think it is a prerequisite to buy a sub-1,000 square foot crap shack to be on your way to millions?  What about the 7,000,000+ foreclosures that occurred since the crisis hit?  Of course as Nassim Taleb would argue, this subset of people are erased from the history books only to look at the winners (we don't see Enron or WorldCom trading on the stock market).  You might have a home that went through one, two, or even more foreclosures yet overall the price rose over this volatile period.
You then get this simplified argument that high income households represents a good portion of the targeted buying population.  What people forget to mention is that a large number already own.  So who is left to buy?  You think high income households are going to buy in a toxic neighborhood and be the guinea pig for gentrification?  Take one for the team?  Apparently not.  That is why big investors and foreign money has been a big play in the California housing market and why people continue to run the numbers.  It isn't a simple buy or rent argument.
Let us take a look at this home in Glassell Park: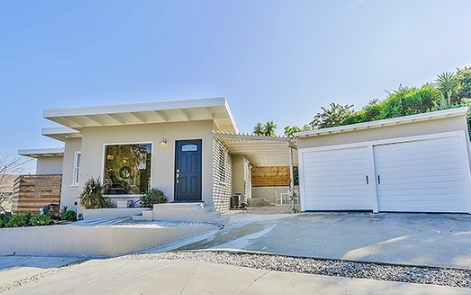 2456 Sundown Dr, Los Angeles, CA 90065

2 beds, 1 bath, 869 square feet
This picture makes the home look epic.  2 beds and 1 bath is a tiny place.  Let us look at the ad which clearly caters to the hipster crowd:
"Picture a view worth a 1000 words, wrap around deck & patio for morning coffee, intimate dinners & grand affairs. Kitchen to impress guests, chefs & gourmets alike. Master bedroom opens to morning sunrises & evening stargazing. Nurture your inner artist, musician, yogi or even CEO in your studio with doors opening out to a vacation like feel of bliss. Architectual style and remodel so hip and clean, par excellence."
Damn straight those will be intimate dinners in 869 square feet.  You can take your Whole Foods kale salad and entertain the two people that will fit in your kitchen.  Nurture your inner artist?  Musician?  Yogi?  Or even CEO?  Why not just say "come one, come all hipsters!"  The place is listed at $715,000: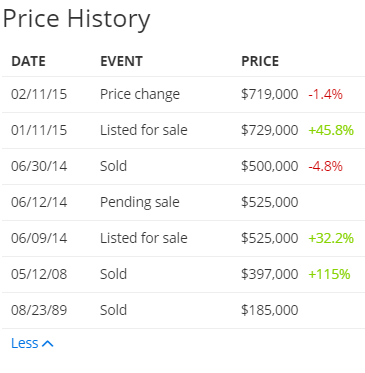 This place sold last June for $500,000.  So it looks like someone feels that they added $215,000 (50% in value) over the last few months.  Here is the Google Streetview: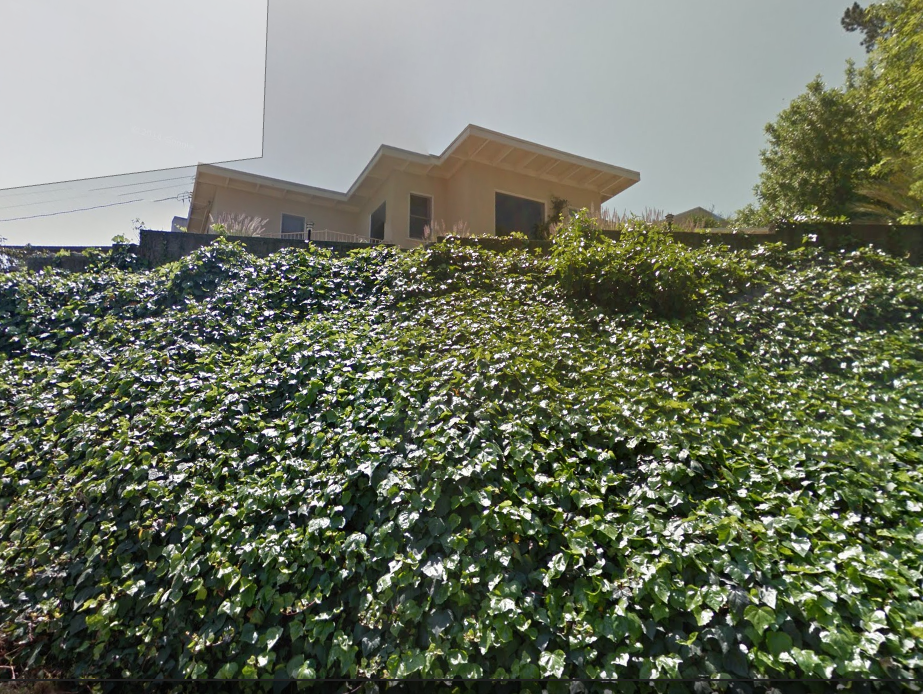 Better enjoy hilly living.  Also, take the 2008 price of $397,000.  For this zip code, the AGI tax data for 2008 was $46,741 for a household.  Today, it is roughly $50,000 but somehow this place is now worth $715,000?  Basically the price from 2008 is up 80 percent while incomes are stagnant.  A 20 percent down payment in 2008 was $79,400.  Today it is $143,000.  A household that can save that chunk of change is unlikely to live here.  What you will have is people leveraging their brains out to live here.
So how much will it cost you per month if you buy this place with 3.5 percent down ($25,025 down)?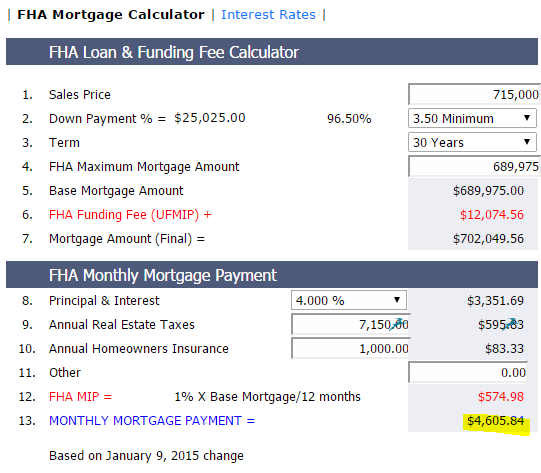 $4,605 per month if you go with FHA.  For this Glassell Park place.  The reason first time buyers are smacked out of the market and largely becoming renters is because the down payment is too much for their budgets AND the monthly payment.  No investor is going to buy this as a rental.  So the ad is targeting the hipster crowd.

Did You Enjoy The Post? Subscribe to Dr. Housing Bubble's Blog to get updated housing commentary, analysis, and information.