Certain California cities are going to see dramatic price cuts in the next few years.  As banks begin leaking properties out slowly prices will decline because lending standards have gotten tighter but also perceptions are shifting.  One such area is Culver City in Southern California.  Culver City is what I would consider a mid-tier market with bubble prices from the heyday of the housing mania.  These are the areas that are poised to see dramatic price reductions.  Incomes are solid in the city but nothing even remotely close to support the current prices.  Many of the homes purchased with Alt-A and option ARMs are already in the shadow inventory in this area.  At a certain point they will hit the market.  I decided to look at every MLS listed single family home in Culver City and examine what a market reaching a tipping point would look like.
Culver City inflated bubble prices in 2011
The MLS has 39 single family homes listed for sale as of February 27.  Let us first look at the average list price: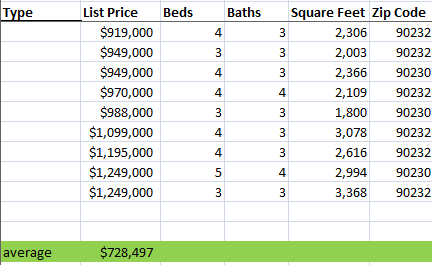 Source:  MLS
Of course the average price is going to be skewed by the expensive homes in the list but it is amazing how inflated most MLS homes for Culver City remain in this market.  If we break out the range of the 39 homes even further we realize how delusional sellers are in Culver City even to this day: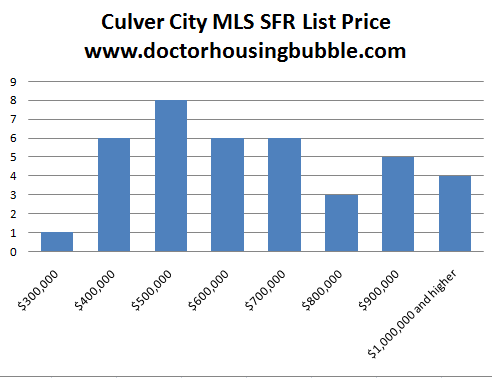 Only 3 foreclosures are listed on the MLS for Culver City.  As you would suspect the 1 home selling in the $300,000 price range ($329,000 to be exact) is a foreclosure.  The average square foot price for the 39 listed homes comes out to $460.81. Yet if we take the 3 foreclosures the average square foot list price for these homes is $305.  The 3 foreclosures are selling on average for 33 percent below the current average square foot price of the non-distressed homes.  These dynamics are not unique to Culver City alone but many California cities remain in a state of denial and the only thing that will shake this up is the fact that banks are now moving on more shadow inventory.  What do you think will happen to local market comparisons when more of these homes begin to sell?  This has happened in most of the markets in the United States were home prices have taken on severe corrections.  It will happen here as well.  Those who choose to ignore reality need to look at the shadow inventory in Culver City: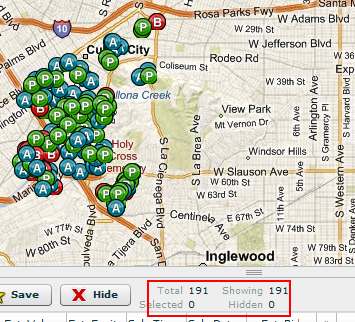 39 MLS listed homes and only 3 foreclosures show up.  However we know that as of today 191 homes are in some state of foreclosure for the city.  In other words, in a city that is supposed to be prime you have 6 times the MLS listed inventory with homeowners unable or unwilling to make their current mortgage payments.
The median sales price for Culver City last month breaks down as follows:
90230:                   $433,000              (six home sales)

90232:                $711,000 (one home sale)
Now think about the above dataset.  Only one home sold in the 90232 area which is more expensive and more exclusive.  This doesn't really give you a good set of data for the market.  Since prices are heading back to 2000 levels in many areas let us examine what prices were back then for these two zip codes:
January 2001 (Culver City)

90230:                   $347,000              (14 home sales)

90232:                   $317,000              (6 home sales)
This should give you a good sense of how inflated the market has gotten in Culver City.  The 90230 zip code is edging lower quicker as the median price is already in the low $400,000 range.  But where are these homes on the MLS?  As the above chart shows most are priced above this range.
What occurs in a market that is tipping over is homes that are priced lower like the foreclosures are quickly snatched up and these result in a lower median price.  Those who bought pre-bubble days and are more realistic start chasing the market down.  13 of the 39 MLS homes have a reduced price (33 percent).  The only reason you would reduce your price is because no one is biting.  The lower priced 90230 zip code is the first to drag the Culver City market lower.  The fact that only one home sold in the 90232 zip code tells you how inflated it is.  Let us look at the current MLS inventory here:
Of the 39 Culver City homes 12 are in the 90232 zip code.  9 of those homes have a list price above $700,000 and 3 are listed above $1 million.  How well are people doing in this market?  Surely they must be making $250,000 or higher per household: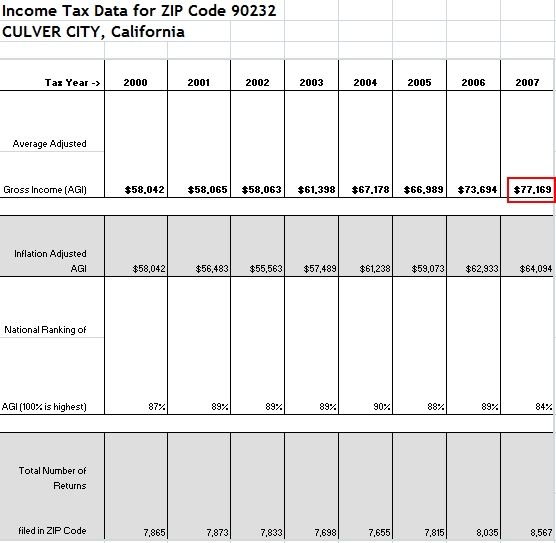 The average adjusted income for the 90232 zip code is $77,000 yet 75 percent of homes on the MLS for sale in this zip code cost $700,000 or more!  When I see data like this I know it will not end well.  These are the kind of metrics that busted every other housing bubble throughout the country including in many parts of California.  These areas are only taking longer to correct.  Just look at the massive shadow inventory of 191 properties.  It is completely unsupportable.  And what you get for the price is reminiscent of the old school Real Homes of Genius.  Take a look at this place: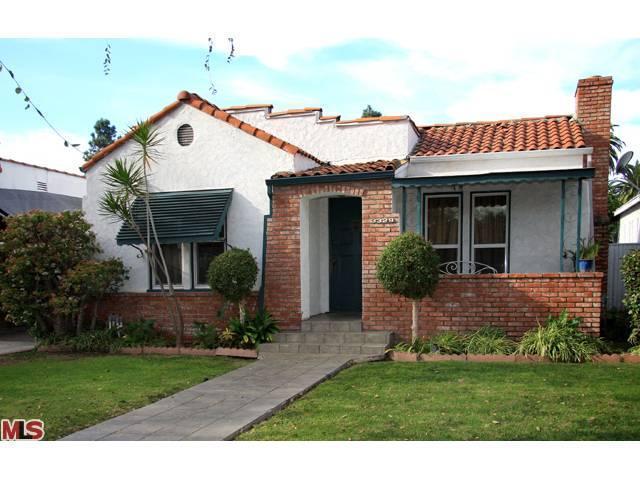 3329 FAY AVE, Culver City, CA 90232

List Price              $599,000

Listed    01/27/11

Beds      2

Full Baths            1

Partial Baths      0

Property Type   SFR

Sq. Ft.   915

$/Sq. Ft.               $655

Lot Size                4,800 Sq. Ft.

Year Built            1925
Let us assume your household makes the average $77,000 for this zip code.  We'll pick out the cheapest MLS home in the 90232 which comes in at a whopping 915 square feet.  Can you afford this place?  Let us run the numbers: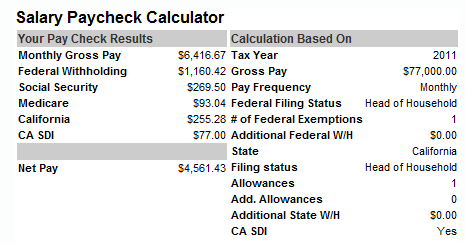 Your net take home pay is $4,561.  Let us just assume that you managed to save 10 percent for this place and decide to buy:
10 percent down:            $59,900

PITI:                                       $3,600  (5.25% 30 year fixed mortgage)
You are left with slightly more than $900 per month for food, gas, utilities, repairs, cell phones, healthcare, and every other expense of life.  How in the world can this be supported? It can't and it will bust just like every other bubble market has.  I know people like to think markets like Culver City are somehow primed for another move up but these are the markets that will take the brunt of the correction in the next few years.  What I consider a correction is anything over 10 percent and we will definitely get that.  This would evaporate any down payment used on the home.
Even if you are the hypothetical family above, why would you pay this much for a 900 square foot home built in 1925?  The numbers flat out don't work and when things get this out of equilibrium bubbles burst in spectacular fashion.

Did You Enjoy The Post? Subscribe to Dr. Housing Bubble's Blog to get updated housing commentary, analysis, and information.