People have a hard time understanding that low interest rates in today's market are largely a reflection of a negative outlook on the economy.  Central banks around the world are more concerned about financial assets and the secondary impact on real estate is just that, secondary.  The market took a beating last week and you get people saying "hey, at least rates will be low for that $700,000 crap shack!"  This is the kind of isolated California logic that puts people into a bubble regarding macro trends.  It is also the same kind of reasoning that caught so many people off guard during the last crisis.  We recently noted that the L.A./O.C. rental market is the most overvalued in the nation.  Why?  Because local incomes don't justify current prices hence the 2013 mania brought on by outside money forces (i.e., domestic investors, foreign money, etc).  That money pulled back this year.  Now you have locals blowing through wads of cash and all it means is people consume a large portion of their pay to live the SoCal lifestyle.  A fake it until you make it approach supported by debt.  We see this trend permeate into small homes in select zip codes as people go haywire just to get in even if the home is not exactly a "player" home.  Today we take a trip to Culver City.
Culver City small home with big price tag
The rampant mania of 2013 has definitely hit a brick wall.  It should be apparent that this momentum was driven by outside forces.  Those forces have scaled back their buying.  We are seeing more properties asking for pipedream prices yet sitting on the market for longer periods: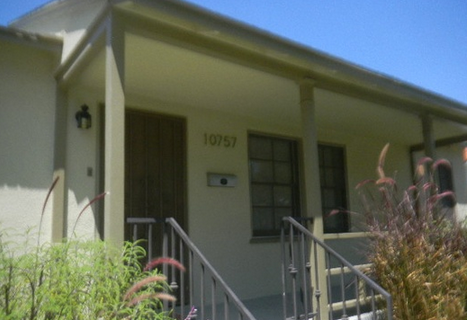 3 bedrooms, 1 bath 982 square feet
10757 Kelmore St, Culver City, CA 90230
3 bedrooms and 982 square feet?  Those must be some extremely tiny rooms.  Let us look at the ad:
"Located in one of Culver City's most sought after neighborhoods, this adorable home has been meticulously upgraded and is in absolute move-in condition. Fabulous cook's kitchen features a Wolf stove, Jenn-air refrigerator, Miele washer & dryer, recessed lighting and LivingStone countertops! Bamboo floors and recessed lighting in kitchen, living room and dining area while all 3 bedrooms have oak H/W floors, recessed lighting and ceiling fans."
Sounds like every top item from an HGTV upgrade was done here.  Forget about boring wood floors.  How about bamboo floors?  Next we are going to hear about rhinoceros skin carpets and bald eagle pillows to welcome new buyers.  I also love the name dropping here.  All you need is the "Tom Hanks ate breakfast five miles from here" and you would be set.
Let us get another look at this home: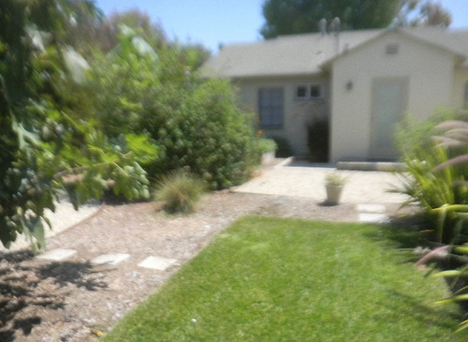 Google Maps always does a better job of showing us the full picture:
The Google photo was taken in 2011 pre-remodel.  Let us look at pricing history here: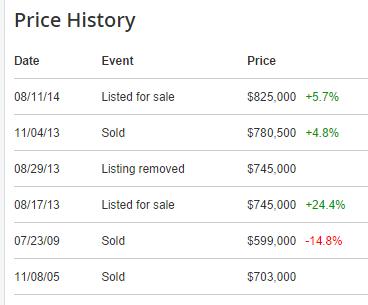 $825,000 for this place.  Someone paid $780,500 back in 2013 during the mania.  You factor in the commission to get this sold and you are breaking even here.  But this place has a nice trip down memory lane.  It was sold for $703,000 in the last mania in 2005.  Then rational heads prevailed and someone bought for $599,000 in 2009.  These are the big winners here selling the place for $780,500.  Now someone looks like they want to head to the exits while one last sucker takes the bait.
Little by little it seems like the mania is waning.  Sales volume is incredibly low and some sellers are being more realistic and chopping prices.  Others are pulling back thinking 2015 will somehow be like 2013.  Fall is definitely here and as expected the housing market has dramatically slowed.  But hey, get that low mortgage so you can pay $825,000 for this 980 square foot beauty.

Did You Enjoy The Post? Subscribe to Dr. Housing Bubble's Blog to get updated housing commentary, analysis, and information.