The housing madness is back permeating throughout the Westside of Los Angeles.  Culver City is back on the radar for having a home built during the Great Depression selling for a price that is even higher than prices seen during the peak of the bubble.  It is an interesting market in the sense that sales are not all that high relative to the action on the price front.  Much of this is low inventory low interest rate fueled mania in SoCal.  The Fed and banks are milking this for everything they got and QE3 is there to provide the fuel.  Whenever the Fed gets involved however you can rest assured the market is going to overheat like an old Chevy on a blistering hot day.  The movement in prices is dramatic in nearly every corner of Southern California.  The only issue is that household incomes are not moving up.  Today we salute you Culver City with our Real Homes of Genius Award.
Culver City Great Depression Style
I'm sure it is every aspiring millionaires dream to purchase a Great Depression built home.  Today we saw this gem pop up on our radar: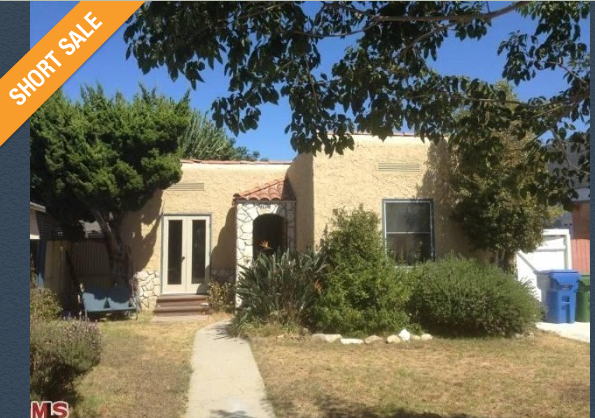 4174 Mcconnell
Culver City, CA 90066
Beds 2, Bath 1, square feet 1,001
The ad is welcoming enough:
"This is a Spanish-style 2 bedroom 1 bath in Culver City. Has a detached garage with a long driveway and spacious back yard. Nice little house for a first time buyer."
I'm not sure what counts as a long driveway but it doesn't look like it in the picture above.  Also, this is a nice starter home for a first time buyer.  The only thing that makes this anything but a first time buyer home is the price tag.  The current list price is $749,000.  For that price, you even get a MLS photo with this in it: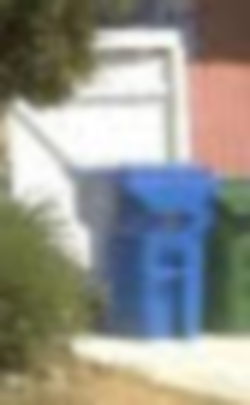 Is this starting to sound familiar to you?  Westside housing is like trying to time a jump on a roller coaster.  There is nothing that can justify this current price and this is very similar to what we were seeing during the boom times.
If we look at the price history we find some interesting data:
Sold (Aug 31, 1993):                        $215,000
Sold (Aug 01, 2008):                        $669,000
Listed (Aug 30, 2012):                     $749,000
They probably thought that August was a lucky month for this home.  Alas this is listed as a short sale.  As of July a notice of default was filed and payments were behind by over $30,000.  The current mortgage balance is $606,000.  You figure the cost to sell this place and it is likely the lender is trying to break even with that 2008 price.  In this delusional market, anything can happen.
This isn't a unique case here:

This entire region is in a mania.  Keep in mind that household incomes are stagnant even in these mid-tier markets.  Let the QE3 times roll.  Today we salute you Culver City with our Real Homes of Genius Award.

Did You Enjoy The Post? Subscribe to Dr. Housing Bubble's Blog to get updated housing commentary, analysis, and information.